EDITOR'S NOTE: As a step in getting ready for the upcoming 2022 fall sports season, NEPASportsNation.com is taking a look back at the 2021 season in District 2.
PICTURED ABOVE: North Pocono's Gwendolyn Powell.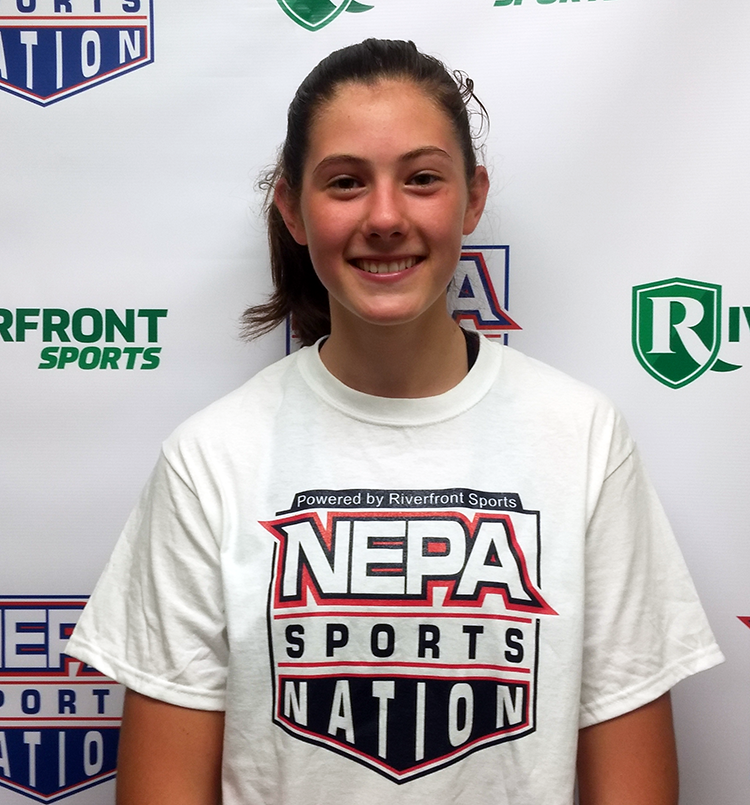 Team champions
Scranton Prep, in Class 3A, and Elk Lake, in Class 2A, won the District 2 team championships.
Individual champions
North Pocono's Gwendolyn Powell (3A) and Tunkhannock's Hallie Brown (2A) won the district individual titles.
State impact
Scranton Prep finished fifth in the state Class 3A girls tournament.
Dunmore's Ciera Toomey was the only state girls golf medalist from District 2, finishing in a tie for sixth in Class 2A.
Team tournaments
Scranton Prep shot 270 to dominate the field in the District 2 Class 3A team tournament. Hazleton Area shot 294, North Pocono 299 and Abington Heights 303.
Elk Lake edged Tunkhannock, 276-279, for the district Class 2A title. Dunmore shot 295 and Holy Cross 296.
Noteworthy
Elk Lake won its fourth district title in its fourth year of having a girls golf program. … Powell shot 70 in the district team tournament. … The number of girls golf teams continued its steady climb, but still not to the point where either the Lackawanna League or Wyoming Valley Conference started a separate league for girls teams. At schools that do not have a separate girls teams, girls can still compete on the boys teams in league play then switch to girls for individual district and/or state play. … Kyleen McCance led Hanover Area to second place in the WVC Division 3 boys standings, then shot 76 to finish second in District 2 Class 2A girls, one stroke behind Brown. … McCance declined her Pennsylvania Interscholastic Athletic Association state tournament berth to instead compete in the Sir Nick Faldo/Hurricane Series final in South Carolina. … Gianna Cafarella shot an 81 to lead Scranton Prep at the state tournament. … Toomey's state medal was her second straight. … Elk Lake's Chloe Sipe, who had two career top-10 state finishes, placed 13th in the state in Class 2A.