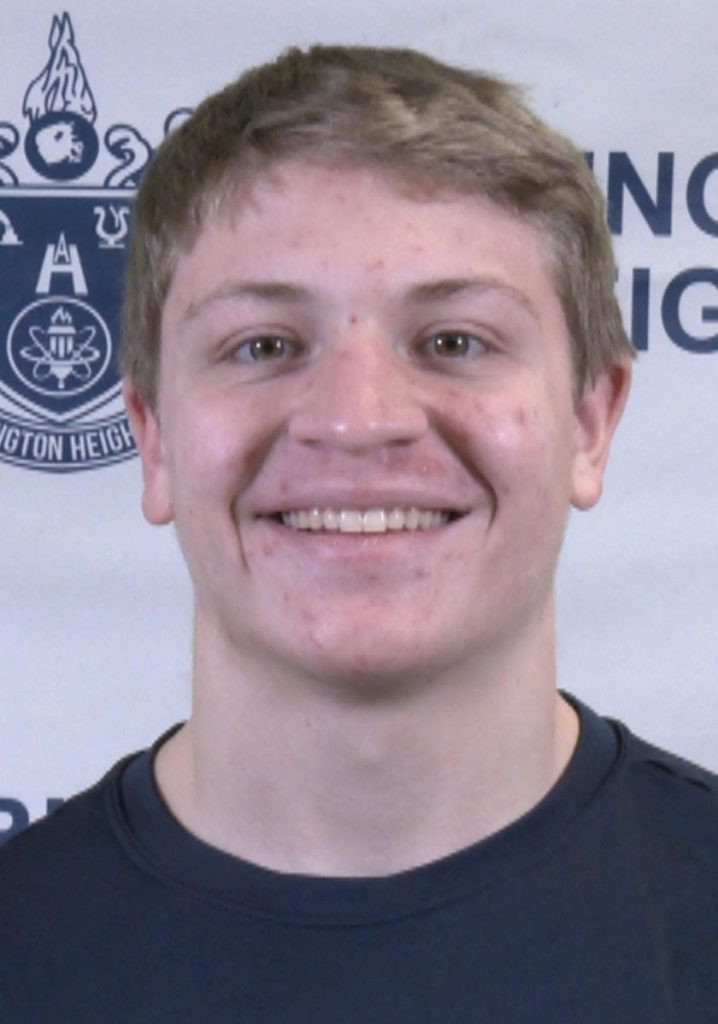 By Tom Robinson, NEPASportsNation.com
CLARKS SUMMIT – Lackawanna League Division 1 champion Abington Heights lived up to its status as top seed, handling two Wyoming Valley Conference opponents on the way to a chance to host Saturday's District 2 Class 3A Dual Meet Wrestling Championships.
There, Abington Heights will face league rival and defending champion Delaware Valley, which, like the Comets, won a Monday quarterfinal and Wednesday semifinal.
Abington Heights scored the maximum 30 points in the five weight classes from 138 through 172 in the semifinals after getting 29 from that group in the quarterfinals.
The Comets opened the tournament with a 62-7 rout of Crestwood, then rallied past Wyoming Valley West, 47-19, in the semifinals.
Delaware Valley faced a bit more resistance on the way to the finals and a rematch of its 30-25 loss in the match that decided the division title.
The Warriors defeated West Scranton, 48-20, and went on the road to defeat higher-seeded, WVC Division 1 champion Hazleton Area, 37-26.
Abington Heights trailed Wyoming Valley West, 19-17, in the semifinals before arriving at the final five bouts, starting with 138 pounds.
Austin Smith, at 145, and Sal Schiavone, at 160, posted first-period pins against both Crestwood and Wyoming Valley West.
Hutch Lynott also had two pins at 172, including in the first period of the quarterfinals.
Brian Heard had a 16-0 technical fall in just two minutes of the Crestwood match before getting a pin against Wyoming Valley West.
Anthony Curra received forfeits at 152 in both matches.
Cole Kroptavich (120) had a 16-second pin while Caleb Marzolino (189) and Luke Sirianni (106) won major decisions against Wyoming Valley West.
Nick Giza had a first-period pin at 285 to lead the Spartans, who split the first eight bouts with the Comets.
Against Crestwood, Sirianni, Marzolino, John Gorrick (285) and Sam Stevens (132) joined in as Abington Heights ended seven bouts by first-period falls – six pins and a technical fall.
Hazleton Area won the first four bouts of its semifinal against Delaware Valley, but the Warriors rallied from 17-0 and 26-10 deficits by winning the final five bouts.
Aiden Black's pin at 285 got the comeback started and the match wrapped up at the four lightest weights where Delaware Valley received two forfeits and got a decision by Landon Machado before Dom Moyer provided the win at 126.
All Moyer had to do was go the distance. Instead, he won by pin.
C.J. Ross also had a pin at 172 for the Warriors.
Jorven Rodriguez (132) and Bryce Molinaro (189) had pins for Hazleton Area.
Delaware Valley never trailed in the quarterfinal against West Scranton.
Christopher Della Bella (215), Zac Jacaruso (120), Dom Moyer (126), A.J. Dierksen (145) and Eli Hogan (152) had pins for the Warriors.
Shannon Core (285) and Martin Turi (138) had pins for West Scranton.
In Monday's other quarterfinals, Wyoming Valley West won at Wallenpaupack, 47-27, and Hazleton Area downed Pittston Area, 42-23.
Zander Remakus (126) won in the first period while Mason Sgarlat (172), John McLaughlin (215), Caleb Hoffman (138) and Tanner Pearson (145) also had pins for Wyoming Valley West.
Hazleton Area got pins from Edonel Rodriguez (138), Stanley Jimson (152), Peter Youngcourt (215) ahd Simon Zamudio (113) in its win.