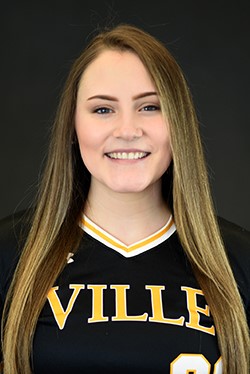 Maddie Guinane went 7-10 with a 5.34 earned run average as the number-two pitcher at Millersville University, a National Collegiate Athletic Association Division II school and Pennsylvania State Athletic Conference member.
The junior from Montrose completed 5 of her 19 starts. She struck out 62 and walked 41 in 93 innings.
Guinane was a PSAC Scholar-Athlete in each of her first two college seasons. She was 2-4 with a 4.98 ERA in 17 appearances as a freshman and 0-1 with an 8.22 ERA in 4 games before the 2020 season was halted for the pandemic.
At Montrose, Guinane struck out 169 and posted a 1.12 ERA as the Lackawanna League Division 4 Player of the Year in her senior season.
Millersville was 14-18 in the PSAC and 21-19 overall this season.