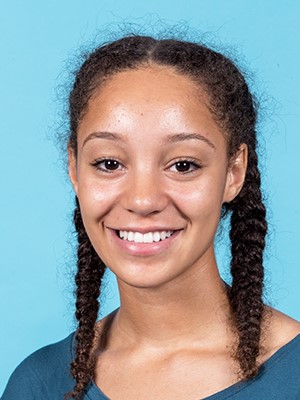 Skyla Wilson picked up her track and field career at the University of Pennsylvania after Ivy League schools took a longer break than most from competition during the pandemic.
Wilson, a two-event Ivy League indoor champion in 2020, resumed competition in the outdoor season this spring.
The junior sprinter/hurdler from Susquehanna won the 400-meter hurdles during a May 1 dual meet against Villanova.
Earlier, Wilson was part of a 4×400-meter relay team that placed second in the Philadelphia Metropolitan Collegiate Invitational, posting the ninth-best time in Penn history with a finish of 3:39.57.
At Susquehanna, Wilson was a four-time state silver medalist, finishing second in both the 100- and 300-meter hurdles in both her junior and senior seasons in 2017 and 2018. She posted the 23rd-best time in the country among high school athletes in the 300 hurdles in 2018.
Wilson made an immediate impact at Penn, earning first-team, all-Ivy on a championship 4×440-yard relay team in her first indoor season. She was a first-teamer again in the 4×400-meter relay as a freshman in the outdoor season when she was also second-team, all-Ivy in the 400 hurdles. Wilson qualified for the NCAA Outdoor Track and Field Championships in both events as a freshman.
The Ivy League indoor titles in her sophomore year came in the 4×400-meter relay and in the 500-meter run while helping Penn to the title.