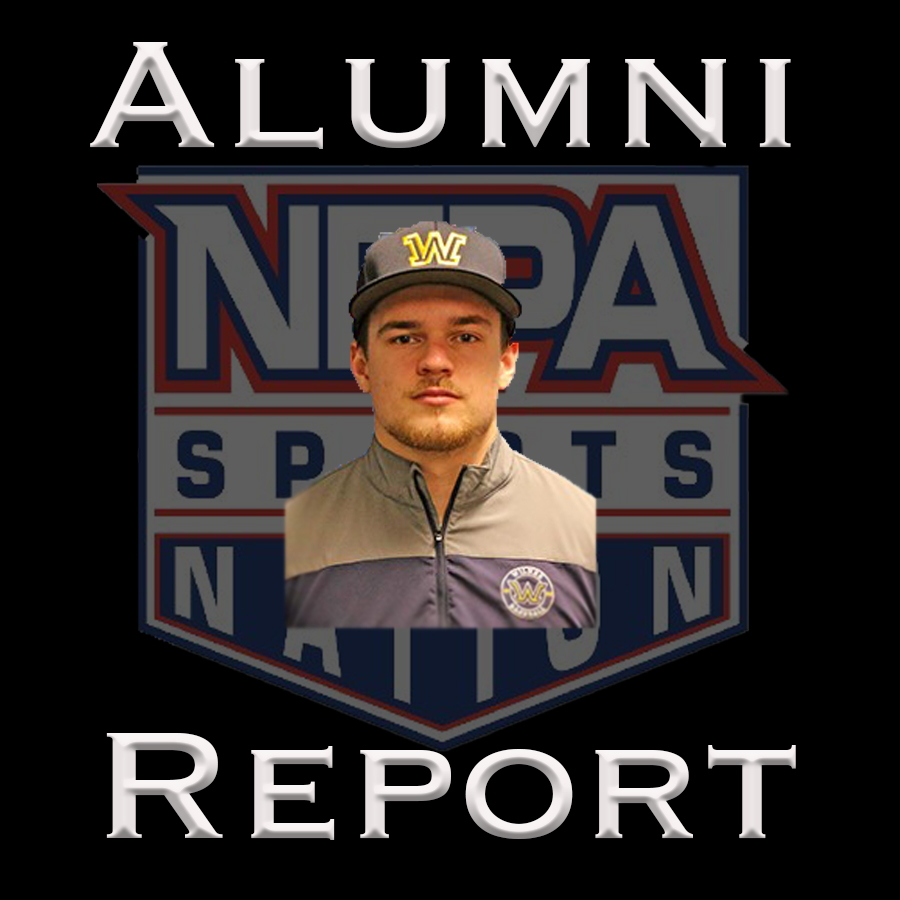 Wilkes University featured a large and productive local contingent during a winning baseball season.
Dominick Bayo, a senior outfielder from Wyoming Valley West, received All-Region recognition.
Darren Kerdesky, a sophomore outfielder from Dallas, joined Bayo as first-team All-Middle Atlantic Conference Freedom selections.
Brandon Reno, a senior third baseman from Northwest, received honorable mention. He had been a first-team, all-star in 2019.
Wilkes went 16-12 in the MAC Freedom and 17-14 overall.
The Colonels lost in the MAC Freedom quarterfinals despite outscoring Arcadia University in the best-of-three series.
Arcadia won the first game, 4-3, and deciding game, 6-5. Wilkes won the second game, 12-8.
Wilkes had six players named on the MAC all-star team for the first time since 2015.
Bayo batted .363 with 27 RBI and 20 runs scored in 30 games. He had seven doubles, a triple and two homers. He finished in the top 10 in the conference in batting average and multiple other offensive categories.
Kerdesky played in 29 games, making 25 starts, and batted .360. He had 5 doubles, a triple, 2 homers, 23 RBI and 19 runs.
Reno tied for second in the conference with three triples and batted .317 while starting all 31 games. He drove in 25 runs.
Those three all-stars combined to drive in 75 runs and rank 1-2-3 on the team in batting average among full-time players.
They were joined by other District 2 alumni:
Tony Molitoris, a senior from Holy Redeemer, led the pitching staff, going 5-1 with a 3.81 earned run average. He completed three of his eight starts with two shutouts. He walked just 8 in 49 2/3 innings while giving up 50 hits and striking out 27.
Along with leading the staff in wins, complete games, shutouts and innings pitched, Molitoris was second in strikeouts. He had the best ERA among the team's six pitchers with at least 18 innings.
Stone Wormuth, a sophomore infielder from Carbondale, played in 18 games and made 13 starts. He batted .319 with two triples and a homer.
Jonathan Martens, a sophomore pitcher from Scranton Prep, went 2-2 with a 3.93 ERA in 10 appearances covering 18 1/3 innings. He walked 22 and struck out 13 while giving up 8 hits.
Charles Giacometti, a senior from Dallas, had played five games as an infielder in 2020 before moving to the pitching staff this season. He posted a 5.06 ERA in eight relief appearances. Giacometti gave up eight hits and nine walks while striking out seven in 10 2/3 innings.
Sawyer Kemp, a sophomore pitcher from Berwick, was 1-2 with a save and 7.94 ERA. He pitched in nine games, making two starts. In 20 2/3 innings, he had an 11-6, strikeout-to-walk ratio.
Tim Gilhooley, a freshman pitcher from Holy Cross, gave up one earned run in three innings (3.00 ERA) over three relief appearances. He struck out two while allowing two hits and four walks.
Louie Stefanelli, a freshman outfielder from Riverside, was 0-for-2 in three games. He was hit by a pitch and scored a run.
David Wickiser, a sophomore from Holy Redeemer, allowed six runs (three earned) in 1 1/3 innings in a single pitching appearance.