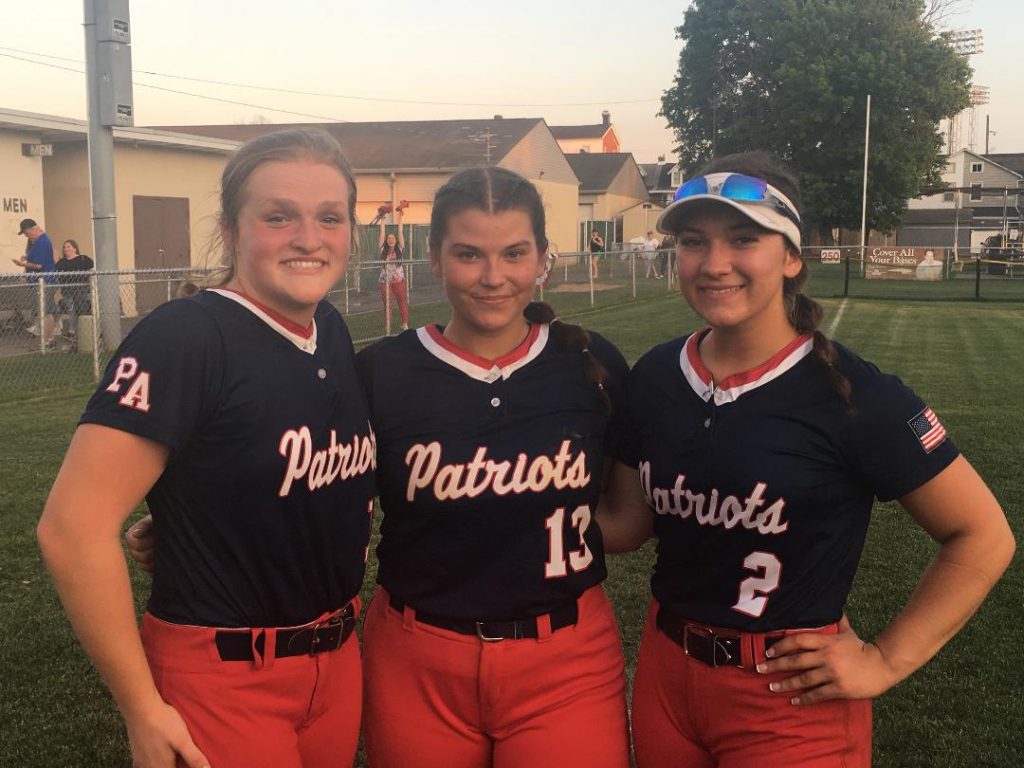 EDITOR'S NOTE: While NEPASportsNation.com works on more-detailed coverage of Monday's state semifinal games, he is a quick recap.
ALLENTOWN – Pittston Area and Tunkhannock combined for 6 home runs and 21 runs scored Monday while winning Pennsylvania Interscholastic Athletic Association semifinal softball games in a doubleheader at Patriots Park.
Unbeaten Pittston Area is headed to the state team final for the first time in any sport in school history after its 8-4 victory over Oxford in the Class 5A nightcap to the doubleheader.
Tunkhannock will play in the Class 4A final for the second straight year after its 13-0, five-inning rout of Villa Joseph Marie.
District 2's last baseball team, Hazleton Area fell to Bethlehem Liberty, 4-2, in a Class 6A semifinal at East Stroudsburg University.
Tunkhannock and Pittston Area each had home runs in the first and second innings of their wins.
The first seven Lady Tigers reached base in the opener with Erin Van Ness providing the seven-run lead with her three-run homer.
Gabby Wood, who had three hits and drove in four runs, added a two-run homer during the four-run second inning.
Van Ness finished 3-for-3 and scored a second run.
Kaya Hannon tossed a two-hitter for her second straight shutout. She also had an RBI double.
Pittston Area got two home runs from Tori Para and one each from Sage Weidlich and Marina Antal. Para and Weidlich had two-run homers in the first two innings. Antal and Para led off the last two innings with solo shots.
Gianna Adams held Oxford scoreless into the bottom of the sixth when the Hornets scored four times to close within two runs.
Hazleton Area led 2-1 until Liberty scored three times in the bottom of the sixth.
Pittston Area is scheduled to play Thursday at 2:30 p.m. at Beard Field against Armstrong, a 3-2 winner over Penn-Trafford in a rematch of the District 7 title game that it also won.
Tunkhannock is scheduled to play Friday at 1:30 p.m. at Penn State's Beard Field against Clearfield, which prevented a rematch of last season's extra-inning championship game when it took out defending champion Beaver Area, ending its 42-game winning streak with a 2-1 win.
MORE TO COME
Return to this website for more state tournament coverage in the days ahead.