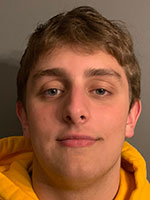 Scranton Prep was forced to alter plans during the final week of preparation for the upcoming football season.
The Cavaliers lost Penn State commit London Montgomery, the 2021 NEPAFootball.com District 2 Offensive Player of the Year and a Class 3A all-state running back, to a knee injury.
The state-ranked team, coming off an unbeaten regular season, still has a veteran defense, an outstanding lineman to try to open holes for different backs and a recent history of consistently being among the best teams in all of District 2.
Scranton Prep opens the season as the top-ranked Small School in the Gaughan Auto Store Super Six Power Rankings, which are determined by our partners at NEPAFootball.com.
Anthony Nicotera, an all-District 2 offensive lineman selection by NEPAFootball.com, returns at guard.
Nicotera, at end, is also one of seven starters still returning on defense. Montgomery would have also been a returnee there as a cornerback.
Tackle Max Schnipes, inside linebacker Mick O'Malley, outside linebackers Aidan Colleran and Aidan Cullen, cornerback Liam Barrett and safety Jake Gentile are the other returnees on defense.
Nicotera could get a look at defensive tackle as well.
Montgomery's absence for one game and part of another last season, as well as the team's frequent blowout victories, gave a chance for others to carry the ball.
Quentin Palermo and Jamie Barrett are the options at tailback.
Quarterback Sean Monahan and kicker Ray Rinaldi were both honorable mention division all-stars.
Monahan has experienced receivers in Liam Barrett, Jalonte Weeks and tight end Colleran.
The offensive line, a dominant unit last season, needs some rebuilding around Nicotera.
Keith Pritchyk, Ray Kresefski, Nyeem Gonzalez and Logan Heffner are candidates for playing time not only there, but also in the defensive line.
O'Malley is another possibility at guard.
The Cavaliers are in the same enrollment classification for postseason play but are moving up this season within the Lackawanna Football Conference going from Division 2 in the old four-division setup to Division 1 in the new three-division format.