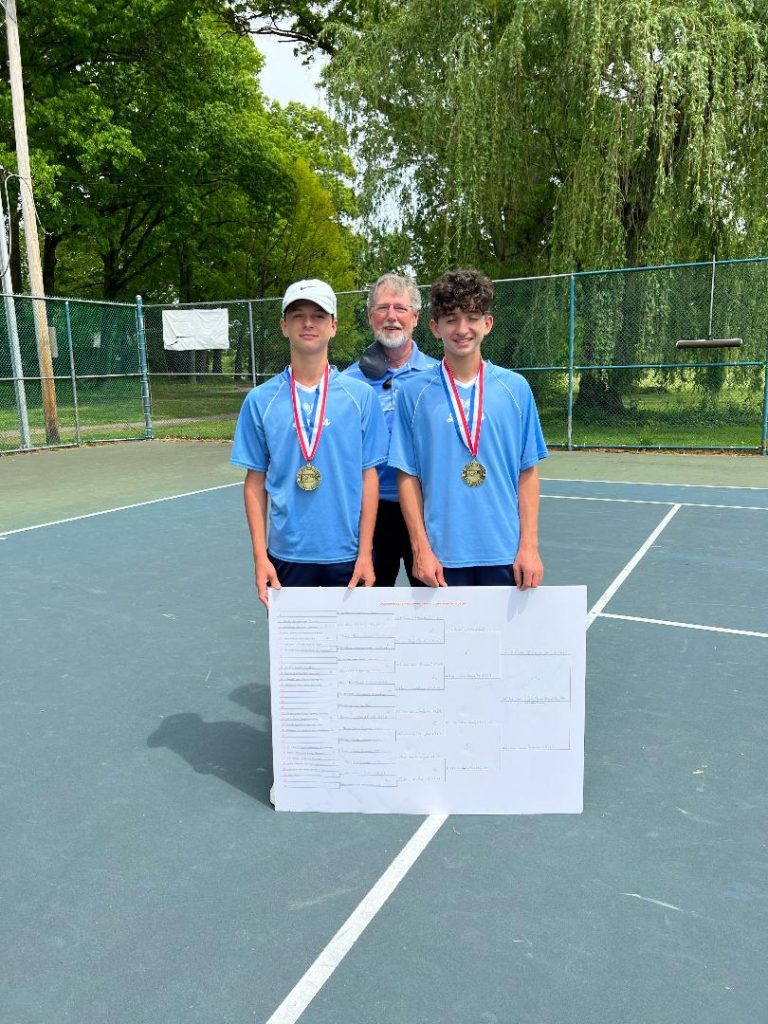 Dallas brothers Kyle and Tucker Chesman won a pair of matches Friday to advance to the Class 2A doubles semifinals at the Pennsylvania Interscholastic Athletic Association Boys Tennis Championships at the Hershey Racquet Club.
Kyle, a freshman, and Tucker, a sophomore won both matches in straight sets to advance to Saturday's semifinals.
The other three District 2 representatives – the two singles champions and the Class 3A doubles champion – all lost in straight sets.
Of the four Class 2A doubles semifinalists, the Chesman brothers lost the fewest games in Friday's first two rounds.
The Chesmans defeated the senior team of Adam French-Gavin Kint from Juniata, 6-1, 6-1. In the quarterfinals, they beat Paul Palabin-Felix Flis from Holy Ghost Prep, 6-2, 6-0,
Daniel Li-Kevin McHale from Masterman in Philadelphia are the next opponents Saturday.
The District 7 runner-up team of Prerit Yadav-Dhruv Kulkarni from Franklin Regional defeated the Abington Heights team of Sam Christman-Luke Morgan, 6-2, 6-1, in Class 3A doubles.
District 2 Class 3A singles champion Praneel Mallaiah from Abington Heights also lost to a District 7 runner-up. North Allegheny's Trey Davidson defeated Mallaiah, 6-1, 6-0.
In Class 2A singles, Juniata's Max Lauver eliminated Scranton Prep's Akhilesh Velaga, 6-4, 6-2.