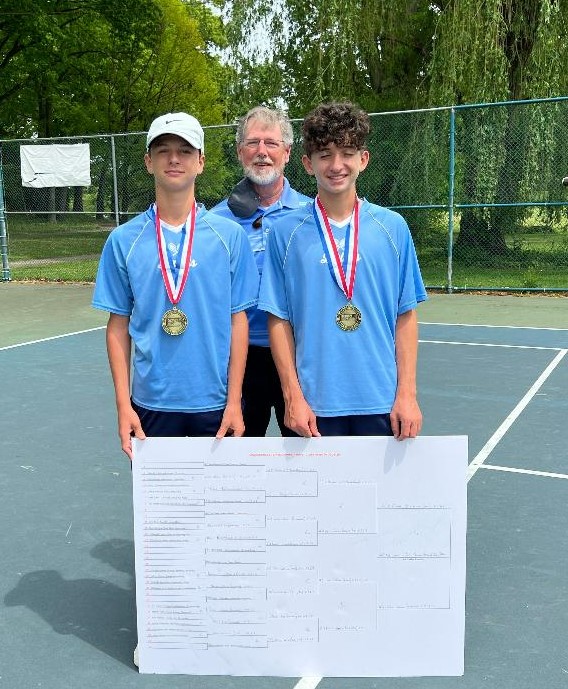 Kyle Chesman and Tucker Chesman completed their run through the Pennsylvania Interscholastic Athletic Association boys tennis Class 2A doubles tournament Saturday, claiming a state title without losing a set.
Kyle, a freshman who played No. 1 singles during the regular season, and Tucker, his sophomore brother who played No. 2, had led Dallas all the way to the state team quarterfinals with an unbeaten record before falling. Both were unbeaten in singles for the season.
As a doubles team, they were never stopped.
The Chesmans ran into their toughest match during Saturday's semifinals when they defeated Daniel Li and Kevin McHale from Masterman in Philadelphia, 6-1, 7-5. It was the only time in four matches at the state tournament that an opponent won more than one game from the Chesmans in a set.
In the final, the brothers defeated Brody Grolla and Alex Garvey from Pittsburgh North Catholic, 6-1, 6-1.