Pictured above: Ryan Matyas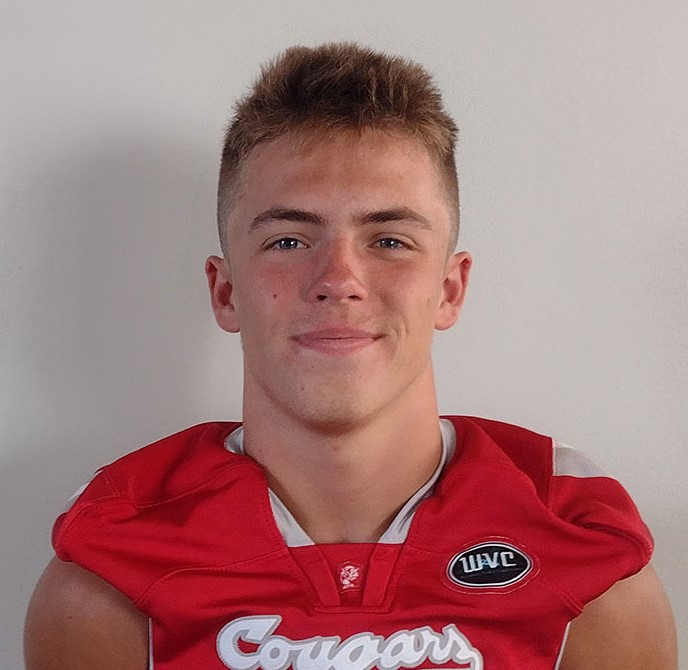 The return of the prolific Tyler Wolfe-to-Connor Shamany passing combination is just one of many reasons Hazleton Area enters the season regarded as one of the top football teams in all of District 2.
Three District 2 receivers put up more than 800 receiving yards last season. Shamany, who caught 41 passes for 801 yards and 10 touchdowns, is the only one of them to return.
Wolfe joins Lakeland's Dominico Spataro as the only returning 2,000-yard passers from the 2021 season. He hit 58.8 percent of his passes for 2,181 yards and a 23-9, touchdown-to-interception ratio.
The Cougars, favored in Division 1 of the Wyoming Valley Conference, open the season as the No. 1 team in the Gaughan Auto Store Super Six Power Rankings, compiled by NEPAFootball.com.
Wolfe and Shamany are just two of the many team leaders back as the Cougars return eight starters on each side of the ball from a squad that won five straight and eight out of nine before dropping the District 2 Class 6A championship game, 35-20, to Delaware Valley.
With only Wilkes-Barre Area also remaining in Class 6A, Hazleton Area will be part of a District 2-4-11 Subregional in the largest enrollment classification when the postseason rolls around.
Wolfe has more than one target with which to work.
The three players responsible for three-quarters of the team's catches are all back.
Matthew Cusatis was second on the team in receiving with 39 catches for 564 yards and 5 touchdowns.
Matthew Buchman was third in receiving with 33 catches for 338 yards and was also the team's top rusher with 701 yards and 11 touchdowns on 178 carries.
Wolfe also chipped in on the running game, averaging more than 5 yards in his limited attempts while picking up another 225 yards on the ground.
The Cougars also return their defensive leaders.
Inside linebackers Qay'von Minor and Ryan Matyas were 1-2 on the team in tackles with 83 and 79. Matyas also shared the team lead in tackles for losses.
Buchman was fifth on the team from his cornerback position while Cusatis made a team-high four interceptions at cornerback.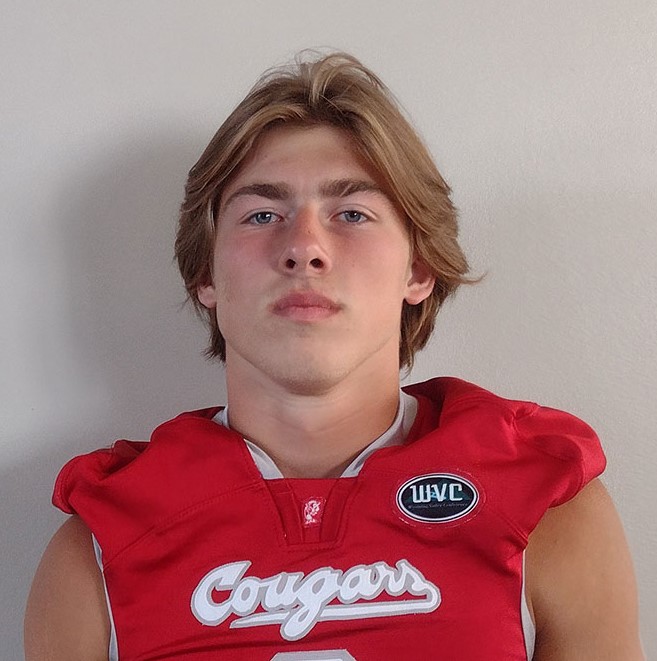 Shamany returns at the other cornerback spot.
By Class 6A standards, the Cougars are a bit heavy on two-way players.
In addition to Cusatis and Shamany returning as wide receiver/cornerbacks and Buchman as running back/safety, Matyas is a returning starter at fullback as well as inside linebacker and Jean Valdez is a tackle/defensive end.
Minor could double at tight end where he is working with Zander Coleman.
Juan Fabian and Sam Porro return as guards and are among the candidates to fill spots in the defensive line.
Outside linebacker Connor Kundrat and defensive tackle Max Ticona are the other returning starters.
NEPAFootball.com named Wolfe Offensive Player of the Year, Matyas Defensive Player of the Year and Dennis Buchman Coach of the Year in the Wyoming Valley Conference Class 6A/5A Division last season.
Buchman received the coaching award in each of his first two seasons as head coach and has the Cougars positioned to pursue even bigger goals after going unbeaten against WVC Big School competition last season.
Matyas was also an all-District 2 selection by the website last season for his play at linebacker.
Within WVC Class 6A/5A, Cusatis was a two-way NEPAFootball.com, first-team, all-star while Wolfe and Shamany made it on offense and Matthew Buchman was selected on defense.
Shamany also received honorable mention on defense.