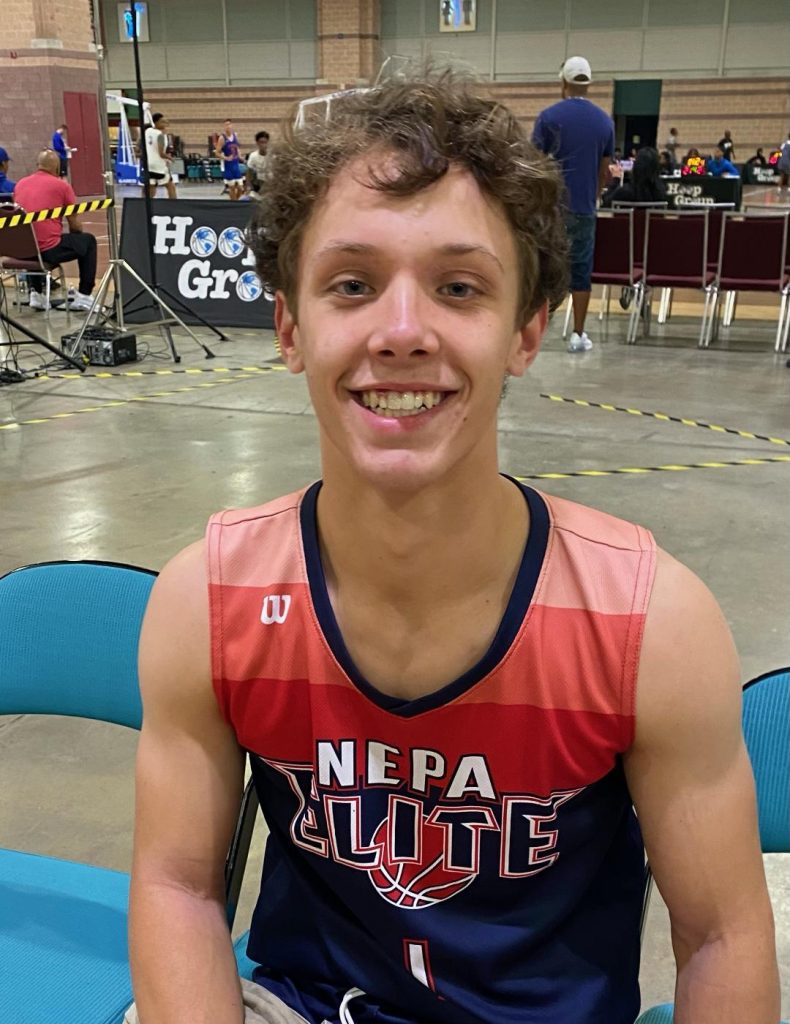 The NEPA Elite Coyle 17U boys team bounced back from a loss earlier in the day by fighting back from a 20-point deficit to pull out a 70-63 overtime victory over 6th Man Warriors-HGSL Saturday in the Hoop Group Jersey Shore Jam Fest at the Atlantic City Convention Center.
Austin Finarelli hit a 3-pointer with 7.5 seconds left in regulation to force overtime where NEPA Elite held the Warriors scoreless to pull away for the win.
Finarelli hit another 3-pointer to open the scoring in the extra session and put NEPA Elite ahead to stay. Jason Shields and Ben Chilson added layups to close the scoring.
The victory wound up being the season finale for the NEPA Elite boys program when Sunday morning's opponent in the final of a consolation bracket, Team Spartans 2022-HGSL, did not show and forfeited.
A steal by Justice Shoats with NEPA Elite down by three late led to Finarelli's tying 3-pointer in the team's final outing.
NEPA Elite's offense heated up, going from 25 points in the first half to 38 in the second half, followed by an efficient overtime performance.
Ethan Meuser had 12 of his team-high 19 points in the second half.
Shields was scoreless at halftime, but wound up with 16 points.
Shoats and FInarelli each added 11.
Meuser, Finarelli and Arvel Chandler all hit 3-pointers in the first half. Shields made two in the second half and Meuser one before Finarelli came up with his clutch 3-pointers.
NEPA Elite won two of the three games it played during the weekend.
The team reached the Round of 16 in the 17U Expressway Division with a 66-63 victory over District Basketball HGSL Friday, but opened Saturday with a 45-38 loss to Jersey Shore-HGSL after leading for much of the game.
Shields and Chandler are both from Scranton High School. Finarelli is from Dallas, Chilson from Tunkhannock and Shoats from Holy Redeemer. Meuser is a Wyoming Seminary graduate on his way to a prep season at The Hill School.