Aidan LaTourette and Brenna Dahlgren posted individual victories while leading the Honesdale boys and girls cross country teams to sweeps of Tuesday's Lackawanna League cluster meet at Delaware Valley.
LaTourette finished the 3.1-mile course in 17:21.4 and Dahlgren was the only girl to break the 20-minute mark during the six-team meet.
Honesdale was scored against Scranton Prep, Holy Cross and Carbondale.
The Hornets won all three meets by at least 24 points to make it the only 3-0 boys team at the meet. The Lady Hornets won each meet by at least 15 points and joined Wallenpaupack and host Delaware Valley in beating the same set of three opponents.
The Scranton Prep and Holy Cross boys each had 2-1 days, beating Wallenpaupack and Delaware Valley, which were both 1-2.
Delaware Valley's Nixon Kameen was just eight seconds behind LaTourette, but Honesdale had 3 of the next 4 finishers supporting LaTourette and wound up with 6 in the top 11.
The Honesdale, Delaware Valley and Wallenpaupack girls, who run together each week, combined to take the top seven spots.
Ryan O'Connor, Anna Vogal and Margaret Holderith were second, fourth and sixth on their home course to lead Delaware Valley.
Both Abington Heights teams made it to 6-0 by sweeping Dunmore, Riverside and Old Forge in a meet at North Pocono.
The Comets join the Scranton boys and Montrose girls as the Lackawanna teams to get to 6-0 with sweeps in the first two weeks.
Valley View and North Pocono joined Abington Heights in posting boys and girls sweeps Tuesday.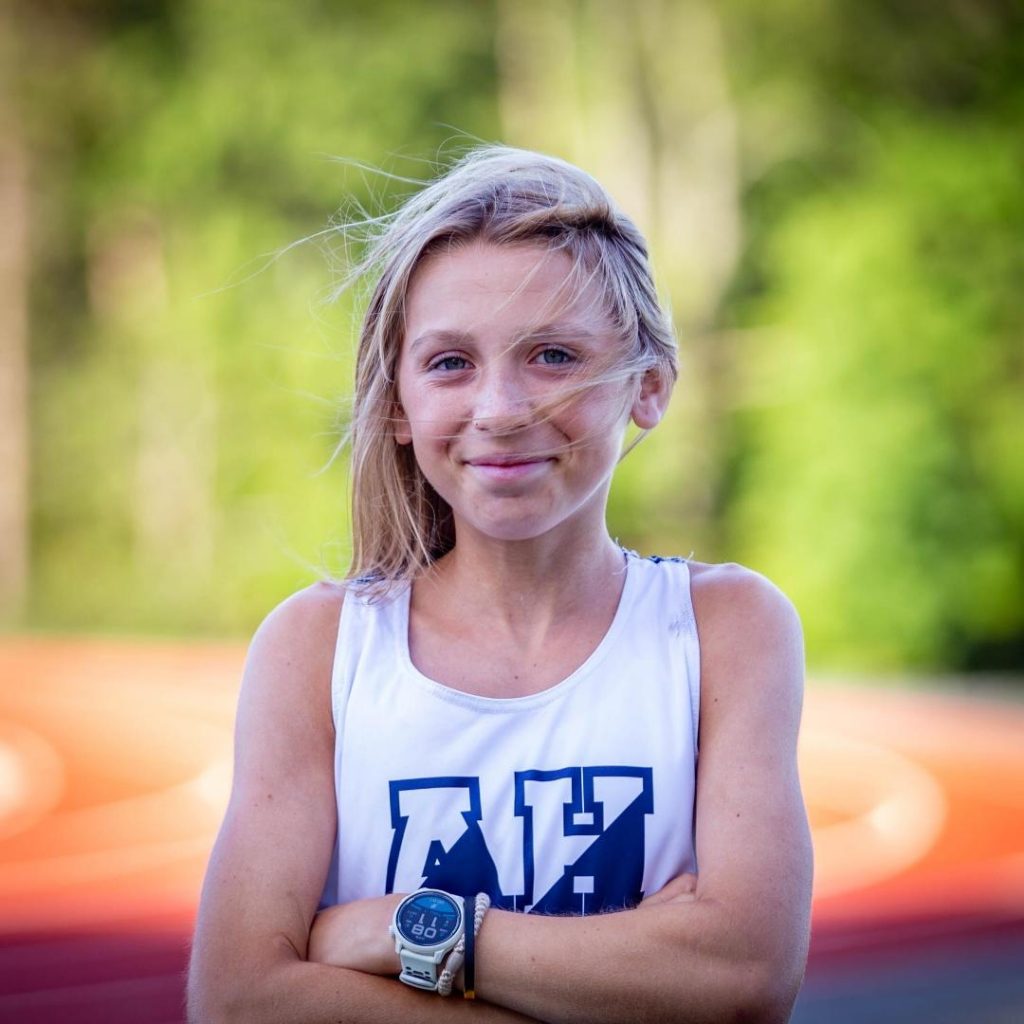 Abington Heights freshman Anna Pucilowski posted an eight-second win over Robbins Memorial champion Lacey Danilovitz from Riverside and both finished more than a minute ahead of the rest of the field.
Riverside's Daniel Danilovitz edged Dunmore's Tommy Clark by a second for the boys win at North Pocono.
Ethan Williams from Valley View was third, followed by five straight runners from Abington Heights – Nicholas Booth, Thomas Walsh, Sean Rooney, Alex Duffy and Jack Sorensen.
The Scranton boys and Montrose girls were the biggest winners in a meet at Elk Lake.
Montrose, Elk Lake and Blue Ridge, the teams the Scranton boys defeated, all went 2-1. They defeated Mid Valley and West Scranton with the Blue Ridge win over Mid Valley coming down to a sixth-runner tiebreaker.
The Scranton and Mid Valley girls went 2-1 while Blue Ridge and Elk Lake were 1-2 with wins over West Scranton.
Brian McCormack won for Scranton and Luke Pikulski joined him to make the Knights the only team with two in the top five.
Montrose's Nate Sinkovich, Elk Lake's Kendall Jones and Mid Valley's Gabe Pacyna were second, third and fourth.
Scranton's Bella Noreika won the girls race by almost a minute, but Montrose placed five in the top seven, led by Paige Brewer in second.
MORE COVERAGE
For complete scores of all 54 meets scored in Tuesday's three Lackawanna League events, go to: Tuesday's District 2 scoreboard – NEPA Sports Nation.