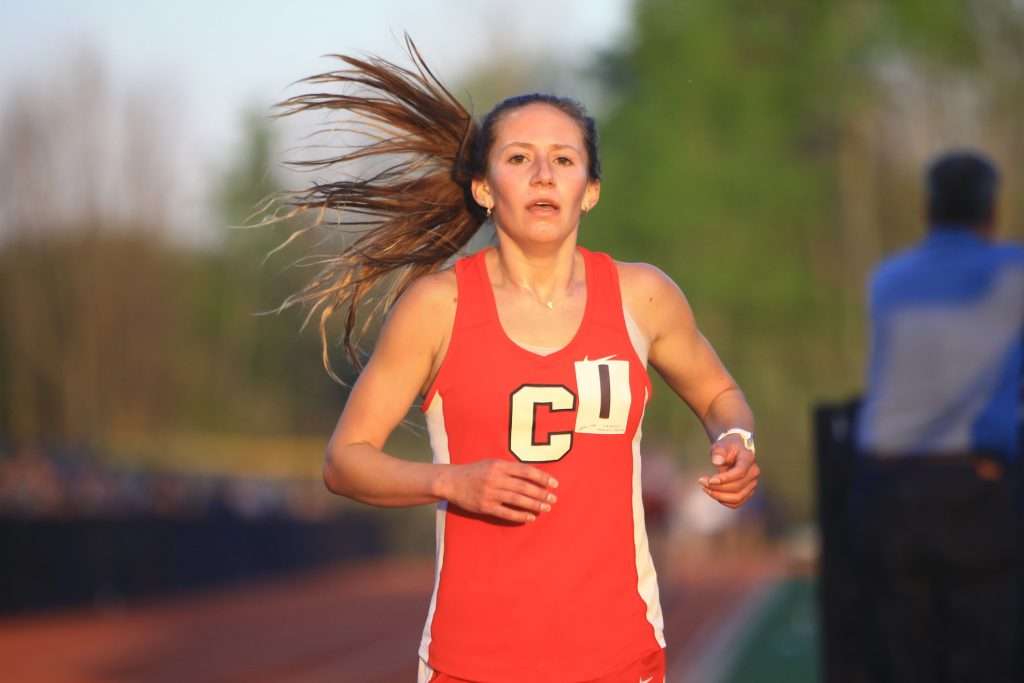 Molly DeMarzo, Ella Novelli and Maggie Kozich finished 1-2-3 to lead Crestwood to three victories, including one over Dallas, during a Wyoming Valley Conference cross country meet hosted by Wyoming Seminary Wednesday at Kirby Park.
DeMarzo and Novelli each posted times of 18:59. Kozich came in six seconds later, but at least 26 seconds in front of any of the other 30 runners from 6 schools in the race.
Crestwood defeated Dallas (17-43), Wyoming Area (15-28) and Wyoming Seminary (15-48) to improve to 5-0 in the WVC, behind only Holy Redeemer in the girls standings.
The Lady Comets entered the meet as the top-ranked girls team in the Century Dental Associations Cross Country Power Rankings of District 2 teams.
Dallas entered the day ranked sixth, but Hazleton Area beat the same three teams as Crestwood, including getting past Dallas, 23-32.
MMI Prep went 2-1 and Dallas was 1-2 in the meet where Wyoming Area and Wyoming Seminary were both winless.
Hazleton Area's Jillian Wolk, the only other runner to break 20 minutes, was fourth in 19:31.
Holy Redeemer won three times in a meet at Northwest to improve to 7-0 while Lake-Lehman won twice in a meet hosted by Wyoming Valley West to improve to 4-0.
The Lady Royals defeated host Northwest, 17-42, and both Berwick and Columbia-Montour Vo-Tech by the maximum 15-50 score.
Northwest, Berwick and Hanover Area each picked up one victory.
Hannah Sayre finished first overall in a five-team meet to lead Lake-Lehman past Pittston Area, 16-39, and Wilkes-Barre Area, 15-50.
Wyoming Valley West beat the same two teams while Tunkhannock went 1-1 and Pittston Area was 1-2.
BOYS
Weston Medvetz posted a 10-second win over Crestwood teammate Nash Green while they were leading their unbeaten team to three wins at Kirby Park.
The Comets handled Dallas, 20-35, in a meeting of ranked teams and won by wider margins over Wyoming Area and Wyoming Seminary.
Bryce Phillips finished third to help Dallas go 2-1.
Wyoming Area was also 2-1 while Hazleton Area and Wyoming Seminary were each 1-2 on a day when MMI Prep was swept.
Nick Hockenbury finished first overall as Lake-Lehman defeated Pittston Area and Wilkes-Barre Area.
Wyoming Valley West and Tunkhannock beat the same two teams.
Berwick won twice, including handing Holy Redeemer its first loss, 26-30.
The results leave Crestwood in first place at 5-0, just in front of Lake-Lehman and Berwick at 4-0.
MORE
Complete scores of each dual meet from Wednesday's WVC cluster meets can be found on the scoreboard at https://nepasportsnation.com/wednesdays-district-2-scoreboard-3/.