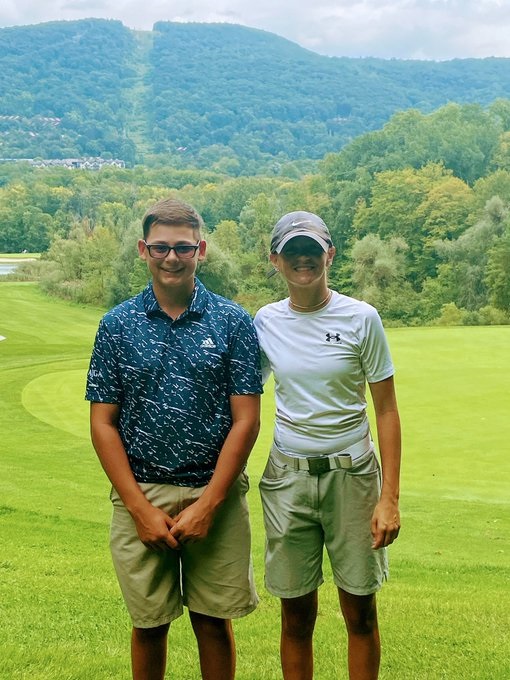 Four of District 2's top golfers stepped outside of high school competition Saturday and Sunday to advance through the Northeast Regional and qualify for the Grand Final of the Sir Nick Faldo/Hurricane Series Oct. 18-19.
The Grand Final will be played at Barefoot Resort and Golf, the Dye Course, in North Myrtle Beach, S.C.
Thomas Lynch, Kyleen McCance, Michael Lynch and Michael Lugiano all advanced.
Thomas and Michael Lynch play for defending state champion Scranton Prep. Lugiano is the top golfer at unbeaten Lake-Lehman. McCance is the number-one player on the boys team at Hanover Area.
Thomas Lynch finished second in the Boys 16-18 Division while Michael Lynch was fourth.
Nate Jordi from Mendon, Mass. shot rounds of 79-68 at Great Gorge Country Club to finish at 7-over, 147, one shot in front of Thomas Lynch, who shot 78 and 70.
Michael Lynch shot 81-72-153.
McCance was third in the Girls 14-18 Division, just two shots out of the lead. She shot 84-79-163.
Marisa Flores from Paramus, N.J. and Anna Swan from North East, Pa. tied for first with 161s.
Lugiano was fourth in the Boys 14-15 Division with 75-81-156.
Julian Dugan from Rocky River, Ohio won with 74-73-147.
Michael Sewack from Scranton Prep also competed in the Boys 14-18 Division, finishing 10th with 76-83-159.