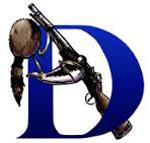 Ben Flynn won in three sets at second singles, but the perfect Dallas boys tennis season came to an end Friday morning with a 4-1 loss to District 10 champion Fairview in the state Class 2A quarterfinals of the Pennsylvania Interscholastic Athletic Association team tournament.
Fairview dominated doubles, losing just two games in four sets against the Wyoming Valley Conference and District 2 champion Mountaineers.
Dallas finished 13-1 with the loss at the Hershey Racquet Club. Fairview carries a 19-0 record into Saturday morning's state semifinal against Lancaster Catholic, another unbeaten team.
The singles matches were all competitive.
Grayson Millette defeated Dallas freshman Tucker Chesman, 7-5, 6-3, at number one. Nate Kisiel downed Dan Dudick, 6-4, 6-2, at third singles.
Flynn won, 4-6, 6-3, 10-6, over Glenn Louis with the third set played as a 10-point tiebreaker.