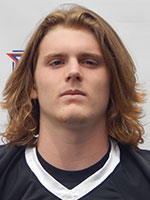 Delaware Valley opened its Lackawanna Football Conference Division 1 title defense Saturday afternoon by piling up 5 touchdowns in less than 11 minutes during the second and third quarters of a 39-7 romp at Abington Heights.
The Warriors opened the lead to 39-0 with 20 points in the second quarter and 13 quick points to begin the second half.
Delaware Valley built up statistical advantages of 20-5 in first downs, 280-23 in rushing yards, 151-88 in passing yards and 431-111 in total offense.
C.J. Ross had his second straight strong passing game, going 13-for-18 for 127 yards and 2 touchdowns. Ross is 27-for-39 for 425 yards and 5 touchdowns without an interception in the two wins since the Warriors started 0-3 against three straight state-ranked teams.
Paulie Weinrich carried 7 times for 106 yards and 2 touchdowns. Joe Sciascia carried 12 times for 95 yards and a touchdown.
Weinrich scored in the first quarter for a 6-0 lead.
Sciascia's 26-yard run, Justin Kilitsnik caught a 5-yard pass from Ross and Aiden Black caught an 11-yarder for a 26-0 halftime lead.
Ryder Machado returned a fumble 22 yards for a touchdown on the second-half kickoff and Weinrich broke a 62-yard run for the 39-0 lead.
Nick Deremer caught a 3-yard touchdown pass from Colin Davis.
The Comets have lost four straight since an opening win.