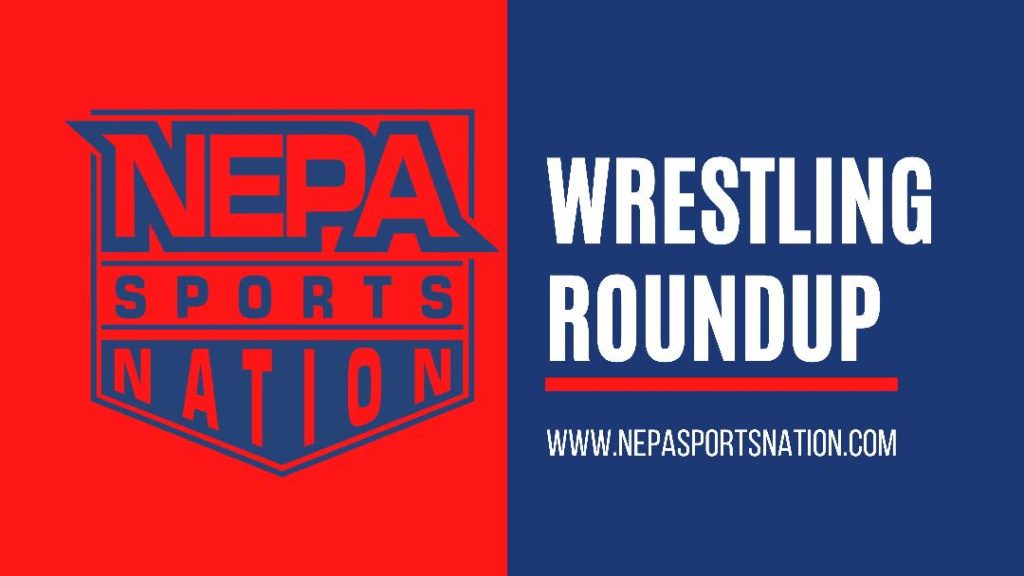 Head-to-head meetings between Abington Heights and Delaware Valley decided the last three Lackawanna League Division 1 wrestling titles.
And, for the third straight year, the Comets and Warriors will meet for the District 2 Class 3A Dual Meet Tournament championship.
Abington Heights and Delaware Valley each won twice Wednesday night to set up another rematch Saturday at Pittston Area at 1:30 p.m.
Delaware Valley won both division and district titles in 2021. Unbeaten Abington Heights is trying to complete a sweep for the second straight season.
As the tournament's top seed, Abington Heights won twice at home.
Delaware Valley won twice at Wyoming Valley West, including beating the host Spartans. That semifinal victory, however, was not an upset.
The Warriors had a better record than the Spartans and a better rating in the formula District 2 used to rank the rest of the field, but tournament rules called for the Wyoming Valley Conference and Lackawanna League to each get one of the top two seeds.
Wyoming Valley West was the WVC Division 1 champion.
Wallenpaupack, Wyoming Valley West, Pittston Area and West Scranton each went 1-1 Wednesday and advanced to Saturday's consolation semifinals. They will be held at Pittston Area at 10:30 a.m., followed by the noon consolation finals.
Dallas and Crestwood each went 0-2 and were eliminated.
A recap of each of Wednesday's eight Class 3A matches:
SEMIFINALS
Abington Heights 42, Wallenpaupack 27
Wallenpaupack was even with host Abington Heights, 12-12, through five bouts before the Comets posted pins in five of the next six to clinch a spot in the final.
Sam Stevens, Brian Heard and Colin Price started it with pins from 145 through 160 pounds for an 18-point lead.
Caleb Marzolino and Jackson Drake won on back-to-back, first-period pins at 189 and 215 to finish off the Buckhorns.
Luke Evans also had a first-period pin for the Comets (17-0) at 127.
Delaware Valley 34, Wyoming Valley West 24
Dom Moyer and T.J. Walton produced back-to-back pins at 133 and 139 pounds to begin a four-bout stretch in which Delaware Valley turned a 6-6 tie into a 28-6 lead.
Landon Machado opened with a pin at 114.
The Warriors (13-2) will be trying to avenge a 32-26 loss when they face Abington Heights for the second time in eight days.
Wyoming Valley West fell to 18-5.
QUARTERFINALS
Abington Heights 61, Dallas 12
Evans won in 19 seconds at 127 pounds and Keith Yusinski (172), Marzolino (189) and John Gorrick (285) also added first-period pins as the Comets breezed through the quarterfinal round.
Wallenpaupack 48, Pittston Area 25
Conor Kier's third-period pin at 172 pounds clinched the win for Wallenpaupack (18-3).
Jaden Colwell (133), Gunnar Myers (145), Xaiden Schock (189) and Henry Baranowski (215) had first-period pins for the Buckhorns.
Wyoming Valley West 33, West Scranton 29
West Scranton won seven straight bouts, but could not make up for forfeiting four weight classes, including the three heaviest to end the match.
The Invaders led 29-15 before the last three Spartans stepped up to receive their forfeits.
West Scranton won six of the eight bouts that were decided on the mat.
Delaware Valley 44, Crestwood 24
Walton's 42-second pin at 172 pounds clinched Delaware Valley's victory.
Dean Gouldthorpe opened with a pin at 107 to help the Warriors take a 16-0 lead after three bouts.
Aiden Black closed with a first-period pin at 285.
CONSOLATION QUARTERFINALS
Pittston Area 37, Dallas 30
Pittston Area overcame a 24-3 deficit by winning seven of the last eight bouts.
The Patriots (11-10) secured the win when Brody Spindler's major decision at 215 pounds was followed up by David Sudo's first-period pin at 285.
West Scranton 35, Crestwood 29
West Scranton (6-8) won seven of the first eight bouts to build an insurmountable, 35-7 lead before its three straight upper-weight forfeits.
MORE DUAL MEET WRESTLING COVERAGE
Scores, schedule and pairings for both classes: District 2 Dual Meet Wrestling – NEPA Sports Nation.