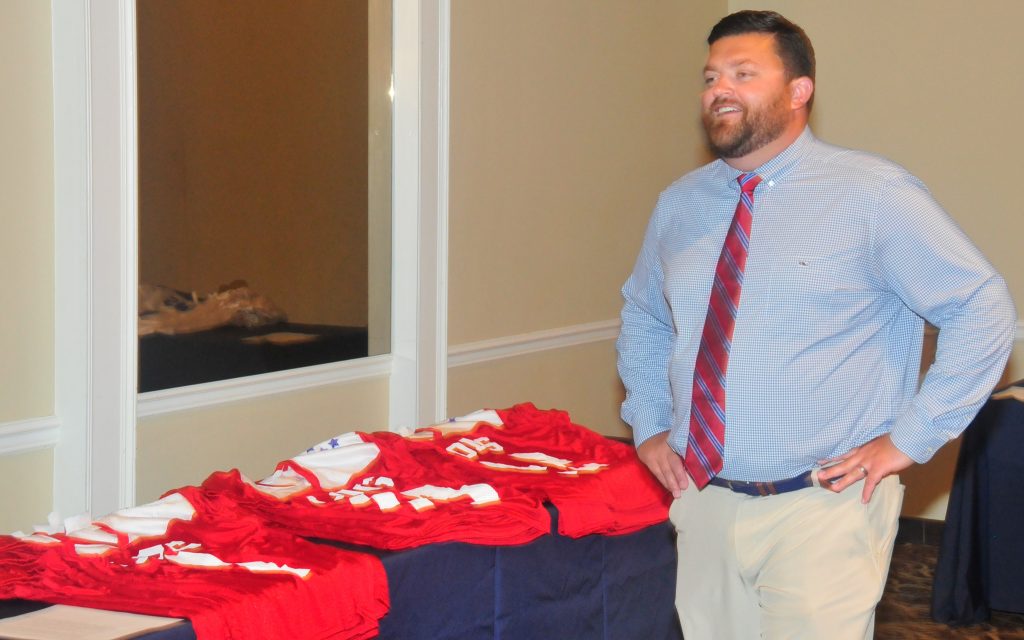 By Tom Robinson, NEPASportsNation.com
Less has felt like more for Dream Game coaches trying to prepare teams with just six days of practice.
County head coach Dave Piwowarczyk from Lakeland has had a first-hand look at the difference as teams hurry to get ready for the Scranton Lions Club-sponsored all-star game for graduates of Lackawanna Football Conference schools.
After a year away for the pandemic, the game returns to action in its 87th season Wednesday at 7 p.m. at Valley View's John Henzes/Veterans Memorial Stadium in Peckville. This year's game is presented by Northeast Rehab and Riverfront Sports.
"I was a part of the staff in 2015 at Western Wayne with Donnie McDonough with 12 practices and some of the practices were tough because a lot of guys weren't there," Piwowarczyk said prior to conducting his final workout. "Going to the six practices, we've had almost perfect attendance every night.
"It's been really nice seeing all the guys showing up and not just showing up, but being really enthusiastic about wanting to play."
City coach Terry Gallagher from Scranton Prep acknowledges there are challenges in putting in a system – in some cases, with terminology different from what players were accustomed to on their high school teams – in a short period of time, but tried to use some things he learned from serving as an assistant in the Big 33 Football Classic.
The work separated by position group that is such a big part of developing a high school team in the early season is generally replaced by more time spent together as entire offensive and defensive units.
"We have a lot of team stuff to make up for some of the issues we would have," Gallagher said. "It's definitely different from when we did it years ago."
Gallagher's previous Dream Game experience was as both a player and an assistant to former Scranton Prep coach Nick Donato.
A weekend off prior to an intense Monday practice left Gallagher with a few more things to go over on a lighter practice Tuesday in the team's last time together prior to the game.
"I've tried to emulate some of that stuff we did down at the Big 33 Game," Gallagher said. "A lot of group work; a lot of rotating guys on offense and defense so they get experience at both of them and also so that practice doesn't get stale.
"Another thing is, that's where you're getting in shape because we haven't done a lot of conditioning because you have 30 kids running back and forth."
Piwowarczyk said his team has a good balance, avoiding the problem some Dream Game squads have had of being overloaded at one position and short at another.
"We were pretty fortunate in the selection process," he said. "We were able to actually get a kicker and a punter who also plays quarterback (Aiden Oliver), so that gave us an extra athlete.
"We're not overloaded at any position. We're right about where you want to be for all the positions."
An injury to Dunmore's Dylan Aquino has the City "a little thin at wide receiver," according to Gallagher, but with enough options that no major adjustments were necessary.
The City has a few more players in prominent two-way roles and Piwowarczyk said he had some players who weren't interested to playing both ways which has made it easier to find assignments for everyone.
"We're just trying to get everybody in as much as we can, understanding this is probably the last game for a lot of these kids," Piwowarczyk said.
Gallagher said that along with the work and learning needed to put players from 9-10 different schools together as teammates, he has hoped to build more into the experience.
"It's been fun," he said. "Hopefully, they've enjoyed it.
"Our coaches were really into it."