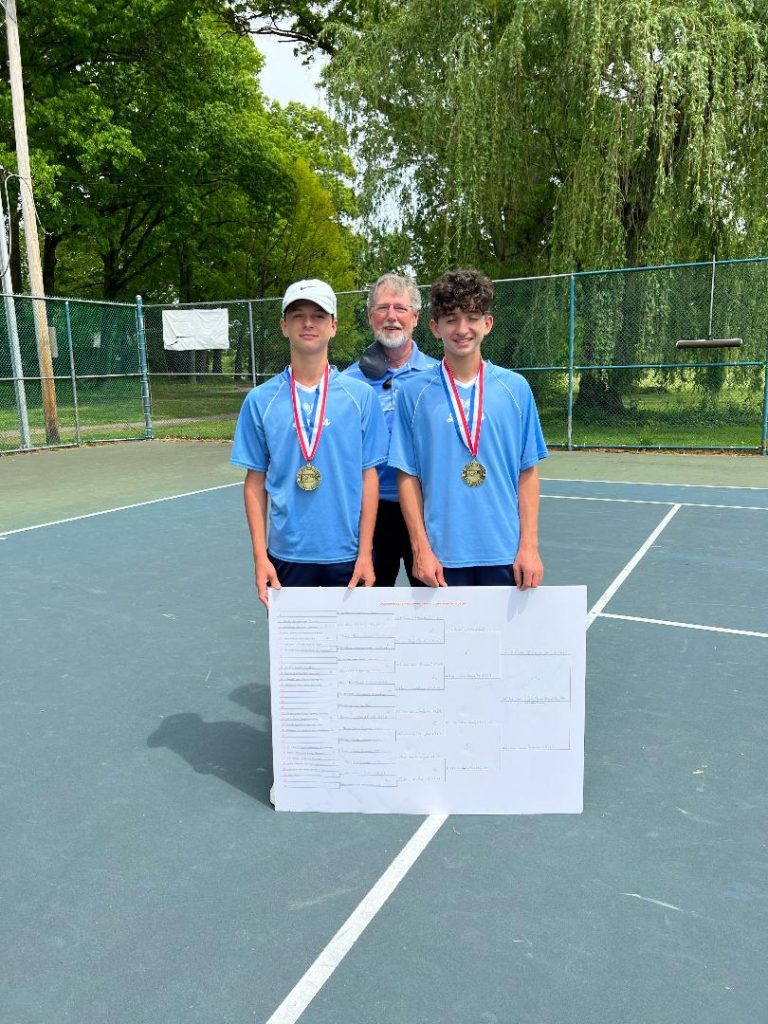 Fairview ended the Dallas boys tennis team title hopes in the Pennsylvania Interscholastic Athletic Association Class 2A state quarterfinals for the second straight season.
The unbeaten District 10 champions dominated doubles and pulled out a close win at third singles Friday at the Hershey Indoor Racquet Club to down the Mountaineers, 3-2.
Freshman Kyle Chesman and sophomore Tucker Chesman, the brother combination which will represent Dallas in next week's state doubles tournament, gave the Mountaineers their two points with wins in the first two singles positions.
Kyle defeated Aravind Turaga, 6-2, 6-1, at No. 1 while Tucker topped Nate Kisiel, 6-1, 6-1, at No. 2.
Fairview won both doubles matches, 6-0, 6-1, with Jacob Mehler-Chris Spriegel defeating Luca DeRome-Jason Joshi and Glenn Louis-Jack Allen stopped Jonathan Florencio-Mihur Mikul.
Graham Louis recovered from losing the first set to defeat Lucas Carver, 1-6, 7-5, 6-4.
Dallas, the Wyoming Valley Conference Division 2 champion, also entered the match with an unbeaten record.
Unionville, the team that knocked Abington Heights out of the state Class 3A tournament in Tuesday's first round, lost to Dallastown, 3-1.
The state team championships conclude Sunday with the semifinal and final rounds.