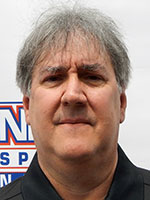 Logan Tierney led a steady ground game that allowed Holy Cross to win for the first time since early in the 2018 season and make a winner of Joe Giorgio in his head coaching debut Saturday afternoon with a 34-28 victory over visiting Holy Redeemer at St. Anthony's Playground in Dunmore.
Tierney scored 3 touchdowns while running for more than 200 yards. He had two during a wild fourth quarter in which more than half of the game's scoring took place.
"He's a good all-around athlete," Giorgio said of Tierney, who also plays linebacker. "Wherever you put him, he's going to do well.
" … He runs hard. He's got some speed and very rarely does just one guy bring him down."
Tierney had help.
"The key to the game was our offensive line really did a nice job up front," Giorgio said.
Chris Petrucci was at tackle and Nick Cabets guard on the right side. Pio Tanana was the center with Matt Tucker at guard and Andrew Naim at tackle on the left.
Holy Cross entered the season on a 13-game losing streak, going winless in the shortened 2020 season after sitting out 2019 because of a lack of players. The Crusaders lost their last eight games of the 2018 season after a 2-0 start.
"They were really excited after the game, obviously, to get the win," Giorgio said.
MORE SATURDAY COVERAGE
Lakeland/Lake-Lehman game: https://nepasportsnation.com/spataro-chiefs-pass-first-test/.