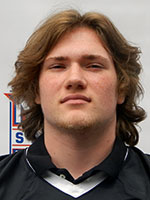 Delaware Valley was the only Lackawanna Football Conference Division 1 team to produce a winning overall record in 2020 and, after winning the division six of the past seven seasons, is the only logical choice for division favorite.
Wallenpaupack and North Pocono have enough key players returning to potentially create a race this season.
Delaware Valley suffered some heavy graduation losses, including Old Dominion linebacker Jason Henderson, the NEPAFootball.com District 2 Defensive Player of the Year, who set a school record with 529 career tackles, and district Lineman of the Year Mike Gecik, now at the University at Albany.
The Warriors, however, have developed District 2's deepest program under coach Keith Olsommer and do have some established talent returning.
Ryan Freer and Justin Hernandez were both first-team LFC Division 1 all-star selections in the offensive line.
Wide receiver Harlem Cook, tight end Aiden Black, offensive lineman Gabe Tildridge and defensive lineman Ryan Battaglia all received honorable mention. Black reached that level last season as a freshman.
Wallenpaupack's Roman Levant was the all-District 2 kicker while Shadrak Agyei was the website's choice for LFC Division 1 Offensive Player of the Year.
Defensive back T.J. Schmalzle joined Levant and Agyei as first-team division all-stars.
North Pocono's Ty LaFave was a first-team division all-star at tight end and linebacker as a sophomore.
The Trojans also return first-team defensive lineman A.J. Ambrosecchia and defensive back Danny Smith.
William Soma was an honorable mention quarterback.
A closer look at each LFC Division 1 team: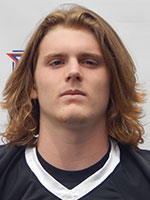 DELAWARE VALLEY
Olsommer, the NEPAFootball.com LFC Division 1 Coach of the Year last season, understands there are challenges ahead in getting prepared for this season.
"We have to fill the void of all-state players Jason Henderson and Mike Gecik, and our other seniors who graduated," Olsommer said. "We have some talent that will have to get up to speed fast."
Cook and Black give new quarterback C.J. Ross two big-play threats with which to work. Cook, third on the team in catches last season, turned his 11 receptions into 226 yards and 4 touchdowns. Black established himself as a blocker, caught an 84-yard touchdown pass in the district championship game and also scored on his other catch, a 21-yarder.
Tildridge is at center, Freer left guard and Hernandez right tackle.
Battaglia and Todd Smirman return at defensive tackles, Justin Kalitsnik is back at inside linebacker, Black at outside linebacker and Cook at cornerback.
Cook and Kalitsnik, another player who started as a freshman, were second and third in tackles behind Henderson.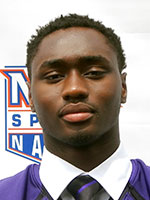 WALLENPAUPACK
The Buckhorns return their leading rusher and receiver in Agyei and Schmalzle.
Agyei produced more than 70 percent of the team's rushing yards last season while nearly doubling the per-carry average of the rest of the team. He averaged 6.5 per attempt while running for 634 yards and 10 touchdowns while the team was going 2-4.
Schmalzle also had more than 70 percent of the receiving yards with 422 along with 5 touchdowns on 15 catches for an average of 28.1 per reception.
"Our offensive line, although being young, will be very big and strong," Buckhorns coach Mark Watson said. "With our tailback back for the third year starting, we should be able to run the ball effectively.
"We will be very good at the skill positions and, the sooner our line gels, the better we will be offensively."
The line has some experience with Jeff Williams back at left guard and Jake LaBelle, who started as a freshman, returning at center.
Mabret Levant, a returning starter at cornerback, takes over at quarterback.
The secondary is experienced.
Schmalzle was the team's leading tackler last season from his safety position while picking off three passes in six games.
Chris Quigley is another returning starter at cornerback.
The only other defensive starter returning is nose guard Sam Filip.
"We have to replace all four linebackers, which is a serious concern," Watson said. "Our defensive line should be big and our secondary will have a bunch of experience.
"If our defense can limit big plays and create some turnovers, we will be a very competitive team."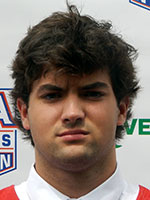 NORTH POCONO
Soma, LaFave and the right side of the offensive line, guard Zachary Hoover and tackle Timmy Rinker, return from a Trojans team that finished second in the division last season.
North Pocono has more experience defensively, including up front with Brendan Kearney returning at tackle along with ends Ambrosecchia and Alex Brinkman.
LaFave returns at inside linebacker and Kory Eisley is back on the outside.
Smith plays cornerback.
"If we can play well up front on both sides of the ball, our skill positions should make us very competitive," North Pocono coach Greg Dolhon said.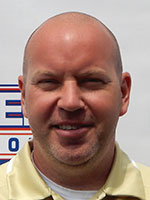 SCRANTON
The Knights won their two games outside the division last season, but were shut out twice while going 0-3 and being outscored 111-14 in the division.
"We have had a great offseason in the weightroom and throughout conditioning," Scranton coach Steve Shumbres said. "We look forward to improving from our record last year and competing in every game."
Arvel Chandler is back at quarterback with Charlie Thompson returning at running back and Antonio Hairston as one of the wide receivers.
Center Sean Norton returns with Matt Coursen at guard.
Thompson, Hairston and Coursen are also returning starters on defense at safety, cornerback and end.
Donato Stepney is back at the other corner, Adan Salazar returns at tackle and Matt Shilling as an outside linebacker.
ABINGTON HEIGHTS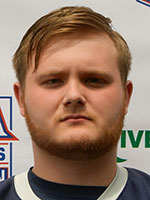 ABINGTON HEIGHTS
The Comets have a lot of work to do after sitting out the entire 2020 season, along with other fall "contact" sports, as part of the school district's COVID-19 precautions.
Defensive tackle Christian Lezinski is the only returning starter from two seasons ago when the Comets split their last six games following an 0-5 start and went 1-3 in the division.
New quarterback P.T. Cutrufello picked up some experience there and in the secondary in 2019.
Running back Matt Show also saw some playing time then as a freshman.
The Comets do not have a player back who has caught a pass in a varsity game.
Lezinski will also end up somewhere in the offensive line.
Patrick Landers, another defensive tackle, is among the team's more experienced players.
Inside linebacker Nick Deremer saw some limited action.
Nico Bossi is a promising defensive end who could also be used at linebacker, if needed.
EDITOR'S NOTE: This report includes some information that was gathered by Chris Kucharski from NEPAFootball.com.
MORE ON LFC DIVISION 1
NEPAFootball.com also has capsules with vital information on each of the team's in the division. They can be viewed at:
Delaware Valley: https://www.nepafootball.com/2021-season-preview-delaware-valley/.
Wallenpaupack: https://www.nepafootball.com/2021-season-preview-wallenpaupack/.
North Pocono: https://www.nepafootball.com/2021-season-preview-north-pocono/.
Scranton: https://www.nepafootball.com/2021-season-preview-scranton/.
Abington Heights: https://www.nepafootball.com/2021-season-preview-abington-heights/.