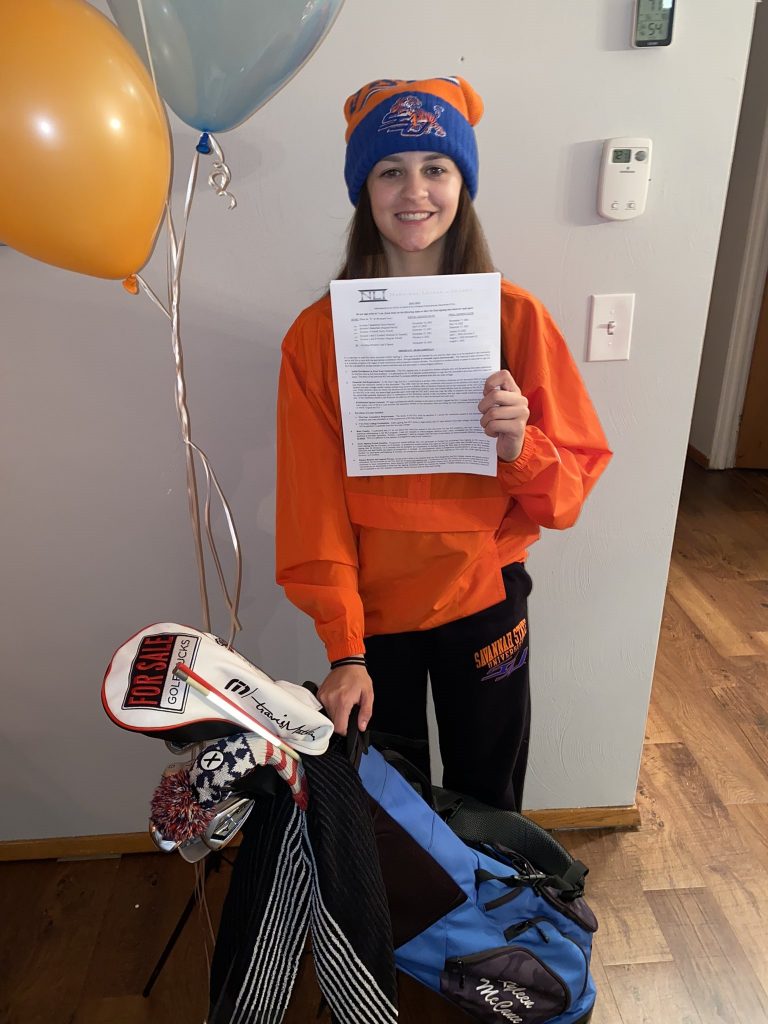 By Tom Robinson, NEPASportsNation.com
Kyleen McCance's wanted to head south to continue developing her golf game and she hoped to do it at the National Collegiate Athletic Association Division I or II level.
The Hanover Area senior accomplished both goals Dec. 16 when she signed an NCAA Letter of Intent to accept a Division II golf scholarship from Savannah State University in Georgia after giving her verbal commitment earlier in the month.
"When I first began playing golf more seriously, I knew that my goal was to play Division I or Division II golf, just college golf in general," McCance said. "I knew I wanted to go south because it was better opportunity for me to better my golf game."
The Savannah State coaches found McCance on the NCSASports.org (Next College Sports Athlete) website and began communication. As they got to know each other better, a visit to the campus was arranged.
"They made the visit happen and, from there, I knew it was the place for me," said McCance, who also went on a recruiting visit to Coker University in South Carolina. "When I was walking across the campus, I felt like I fit right in. I could picture myself walking through the buildings and the golf course was awesome."
McCance was also impressed with Savannah State coach Christopher Jones, who is preparing the program for its first season as a Peach Belt Conference member.
At Hanover Area, McCance was successful in leading the boys team in Wyoming Valley Conference competition and got to compete in girls tournaments as an individual.
McCance won a District 2 Class 2A girls title as a sophomore and qualified for the Pennsylvania Interscholastic Athletic Association Championships two of the past three years. She passed up the state tournament this season to compete in the Sir Nick Faldo/Hurricane Series Final.