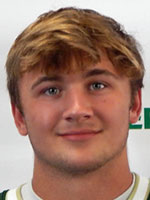 By Tom Robinson, NEPASportsNation.com
Drew Mruk followed Marc Minichello into javelin competition and all the way to a national title.
Now, the rising senior from Wyoming Area will follow Minichello into the Ivy League.
Mruk announced Friday that he has committed to Princeton University to continue his academic and athletic careers.
Wyoming Area graduate Minichello and student Mruk each won national titles in June.
Minichello won the National Collegiate Athletic Association Division I championship for the University of Pennsylvania while Mruk won New Balance Nationals on the high school level after winning a Pennsylvania Interscholastic Athletic Association Class 2A state title for the Warriors.
"I visited two weeks ago," Mruk said. "Their facilities were amazing. Their campus was amazing."
Mruk was so impressed that he canceled plans to visit other major NCAA Division I schools. He informed Princeton coaches of his plans to accept an offer of a spot on the team last week, then made the announcement after receiving word from the school's admissions department.
At Wyoming Area, Mruk was also an all-star football player before missing much of last season in the aftermath of a concussion. He also had played for the district championship baseball team for part of the 2022 season, but plans to concentrate on just track and field in his upcoming senior year in school.
Mruk has been in the weight room and plans to resume throwing following an upcoming vacation.
At Princeton, Mruk expects to major in finance or economics.