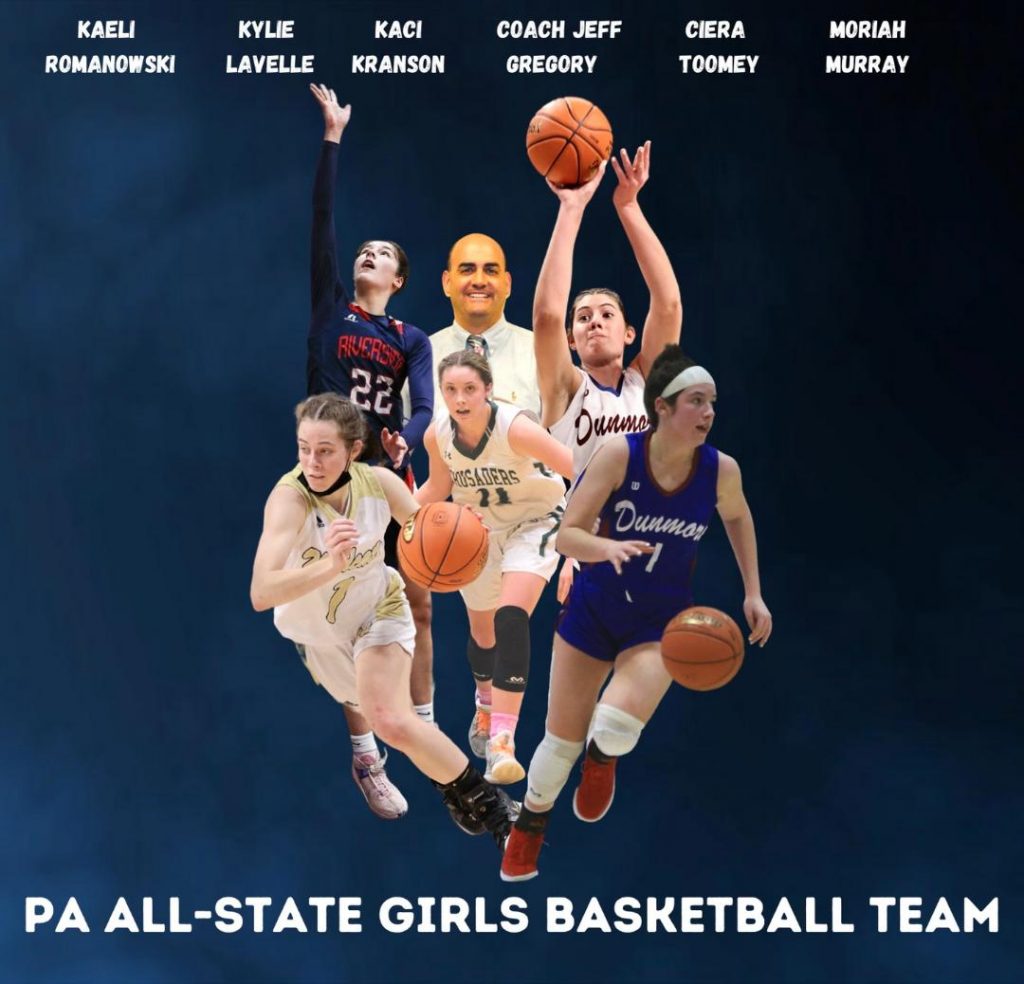 By Tom Robinson, NEPASportsNation.com
Lackawanna League Division 3 maintained its status as the home of some of the state's top girls basketball players.
Four players from the division – Moriah Murray and Ciera Toomey from champion Dunmore, Kylie Lavelle from Riverside and Kaci Kranson from Holy Cross – all repeated as first-team selections Thursday afternoon when the Pennsylvania Sports Writers All-State Team was announced.
The four repeaters were joined by second-team choice Kaeli Romanowski of Western Wayne and Class 5A Coach of the Year Jeff Gregory from Pittston Area.
A year ago, Lackawanna Division 3 had five first-team picks – this season's four repeaters and Olivia Ciullo, a 2021 Old Forge graduate.
Murray is the only four-time, first-teamer on any of the six teams – one for each Pennsylvania Interscholastic Athletic Association classification. She has been picked in Class 4A each of the past two seasons after making it in Class 3A for the 2018-19 and 2019-20 seasons before Dunmore moved up in classification.
Toomey is a three-time, all-stater, including a third-team pick as a freshman two years ago.
Lavelle is a three-time, first-team choice in Class 3A.
Kranson earned her second straight Class 2A first-team honor.
Romanowski was chosen to the second team.
There are first-, second- and third-team selections in each class along with a Player of the Year and Coach of the Year.
Gregory was honored in just his second year as a girls head coach after previously serving as a boys head coach, girls assistant and college assistant. He led Pittston Area to its first Wyoming Valley Conference Division 1 title, going from 1-11 in the division and 4-13 overall in his first season to 12-2 and 24-5.
District 2's all-state players also were each part of championship efforts.
Murray and Toomey led Dunmore to Lackawanna Division 3 and District 2 Class 4A titles.
Lavelle and Kranson were the leaders of District 2 Class 3A and 2A championship repeats while helping the Lady Vikes and Lady Crusaders finish second and third to Dunmore in Lackawanna Division 3.
With Romanowski leading the way, Western Wayne repeated its Lackawanna Division 2 championship and placed second to Riverside.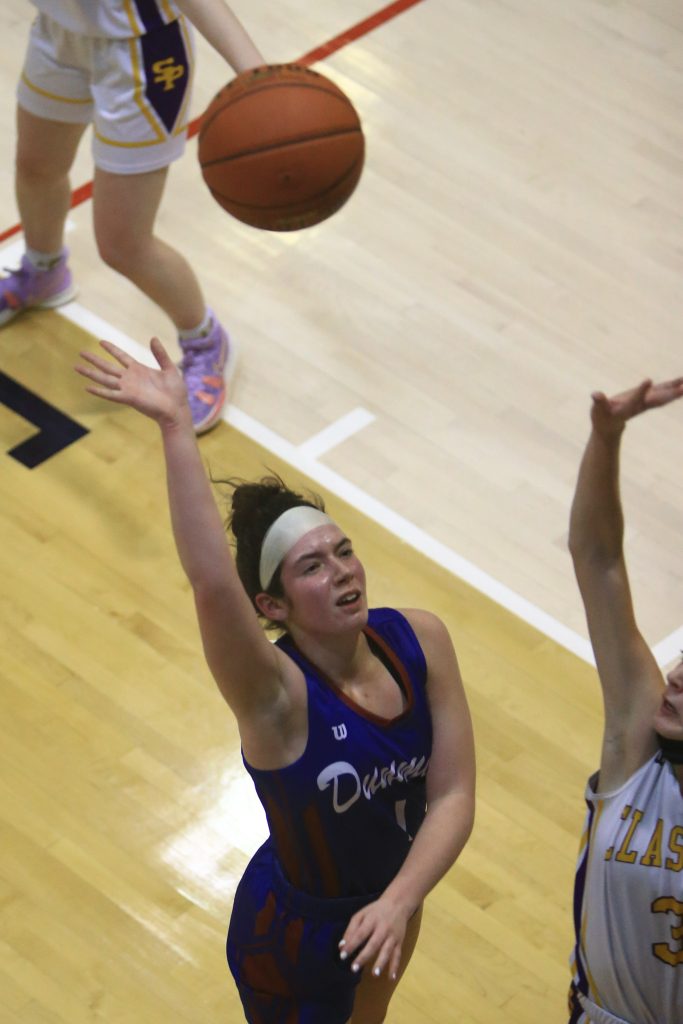 Murray, who finished up without Toomey because of injury, and Lavelle each took their teams into the state quarterfinals, the deepest a district girls team went this season.
Romanowski helped Western Wayne make it to the second round of state play.
Dunmore lost Toomey, a nationally ranked prospect and an early verbal commit to a University of North Carolina scholarship, to a season-ending knee injury in the district championship game.
Murray made sure the Lady Bucks kept going with three more postseason wins. She hit the game-winning shot and added the last-second, title-preserving blocked shot in the District 2 final, then scored 32 and 35 in the first two rounds of the PIAA Class 4A tournament.
The Drexel commit led Dunmore to a 95-5 record in her four years while scoring 1,595 points with the help of a school-record, 279 career 3-pointers.
"I'm definitely going to remember this season as one of the best," said Murray, pointing to a season-opening trip to the Washington, D.C. area to take on top teams from other states, the comeback at the arena and another for an overtime win over Villa Joseph Marie in the second round of state play. " … My senior year was an unforgettable one."
Murray averaged 17.3 points, 6.0 rebounds, 6.1 assists and 3.1 steals to land her annual first-team spot.
"Being it all four years of my high school really means a lot," Murray said. " … I only get better from my teammates and my coach, so without them, I wouldn't be how I am right now."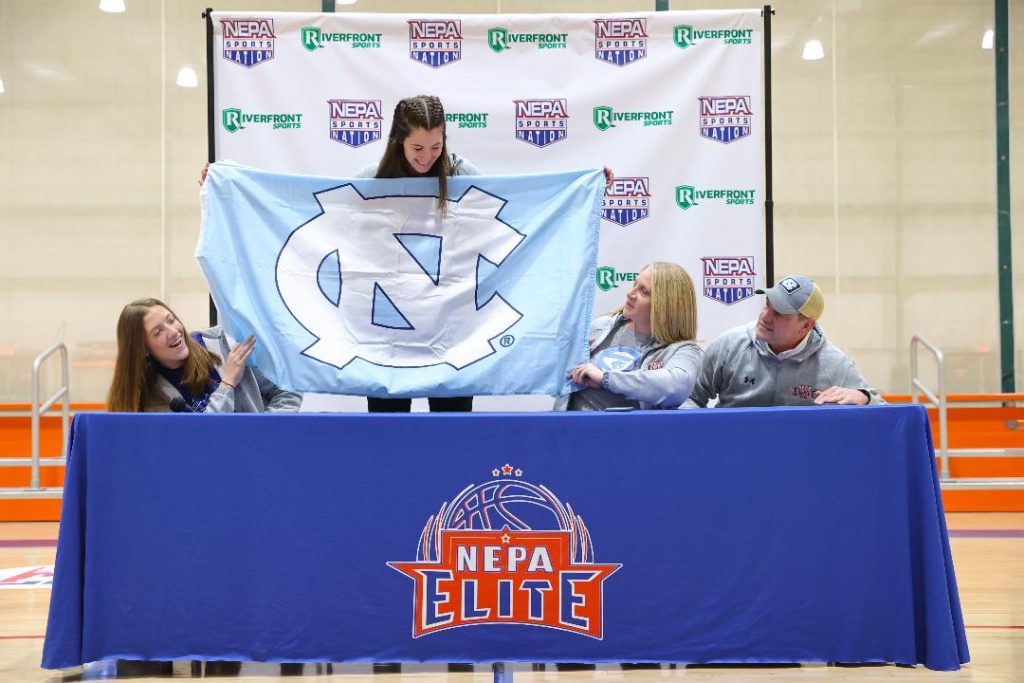 As teammates, Murray and Toomey have never lost a division or district game (the team sat out district play last year because of a COVID outbreak).
"I'm really excited to receive this again and to able to get it with Mo also is always a real exciting and fun thing to look forward to," said Toomey, also a two-time state medalist in golf. "It's just so cool that we both get to go through it together."
Toomey shot 67 percent while averaging 18.5 points, 7 rebounds and 1.9 blocked shots in just about 20 minutes per game as the starters often sat down early in blowout wins. She was selected District 2 Player of the Year by NEPABasketball.com.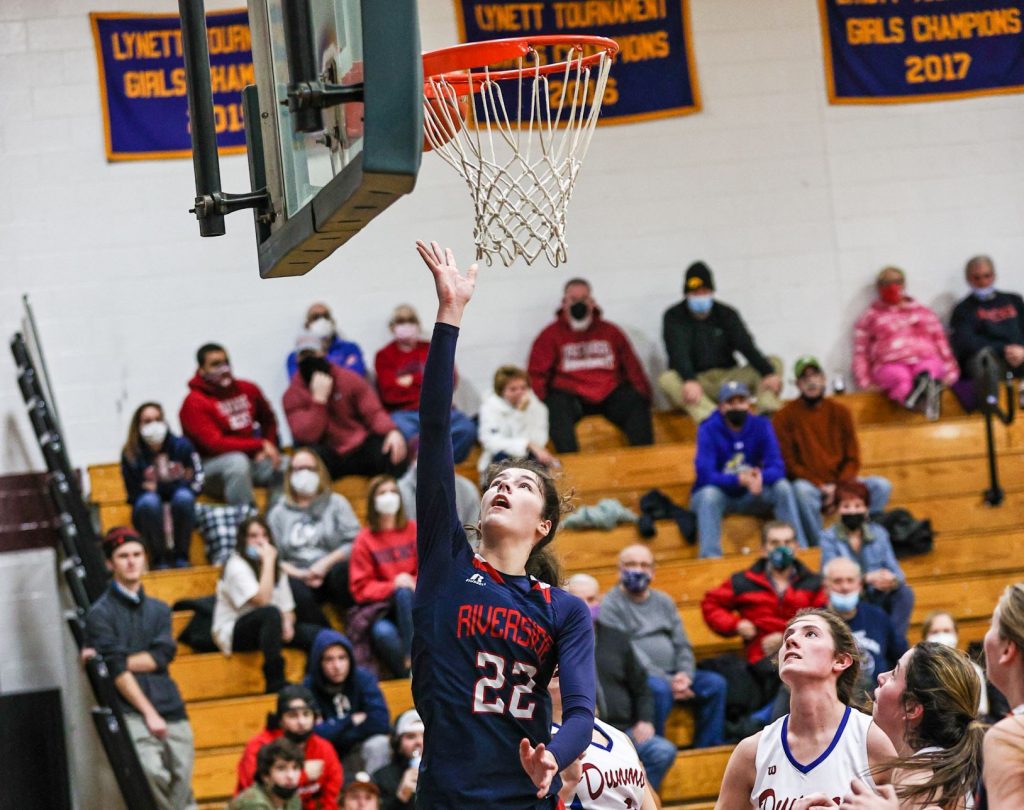 Lavelle, Murray's future Drexel teammate, finished No. 2 on Riverside's all-time scoring list with 1,910 career points. She averaged 2.51 points, 10.0 rebounds and 2.8 steals for the state quarterfinalists. It was Riverside's first trip that deep into the state tournament since 1992.
"We've been talking about our senior year since seventh and eighth grade," Lavelle said. "We always knew this would be the year we would go as far as probably could. We did that, so it kind of shows how our chemistry worked throughout the years."
Lavelle scored 25 of more points 18 times and got to 30 in six games, including in the state tournament.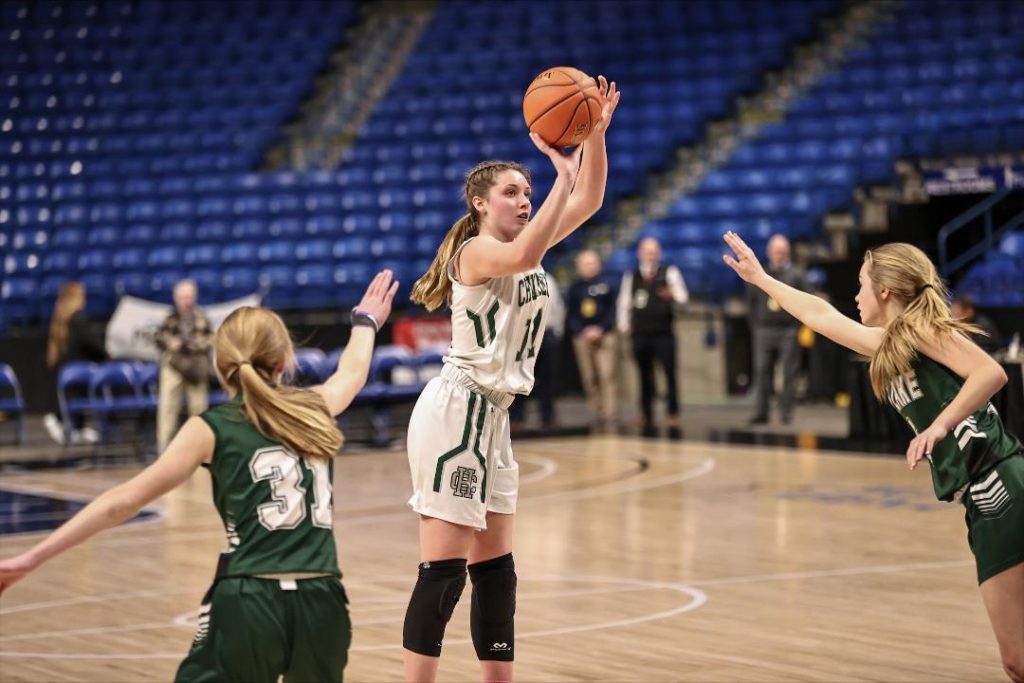 Kranson led all District 2 players in scoring during a record-setting season. She finished at 27.0 points, 7.0 rebounds and 3.9 steals per game. Also a two-time, all-state softball player, she set a Mohegan Sun Arena at Casey Plaza championship game record with 33 points and became her school's career scoring leader with 1,876 points.
"We lost a lot of great starters from last season, so it was kind of like a rebuilding year, but I feel like we worked really hard in the summer and during the season every practice, just so we could get better," Kranson said. "I definitely think we did that and then we came out at the championship game at Mohegan Sun and I think we played our best game there."
The all-state players also combined for six Lackawanna divisional players of the year, according to our partner website, NEPABasketball.com, in their careers.
Murray, Toomey and Lavelle each were the Division 3 Player of the Year once in the last three seasons while Romanowski landed Division 2 Player of the Year honors all three of those seasons.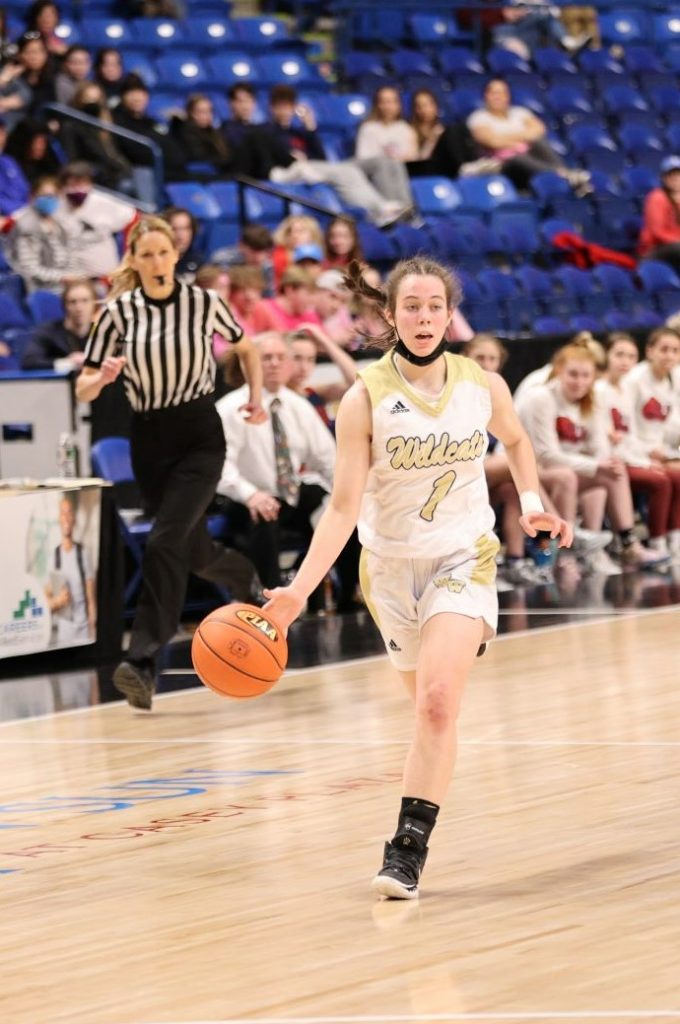 Romanowski, who recently committed to Elizabethtown, became an all-stater this season by averaging 20.1 points, 7.5 steals, 5.3 assists and 5.0 rebounds.
"For me to be able to get this award means everything for me and my teammates," said Romanowski, who finished as Western Wayne's career scoring record-holder with 1,569 points. "Without one another, we wouldn't have been able to accomplish anything."
Romanowski led the Lady 'Cats to their first two Lackawanna Division 2 titles during the past two seasons.
Pittston Area went from last place to its first WVC Division 1 title in one season, then advanced to the District 2 championship game and state tournament in Class 5A.
The Lady Patriots combined the stingy, man-to-man defense that Gregory had already begun to establish in his first season, with a restructured backcourt offensively and an ability to win close games. The Lady Patriots were 24-3 overall and 8-1 in games decided by seven or fewer points until dropping two straight close games in the district final and state tournament to end the season.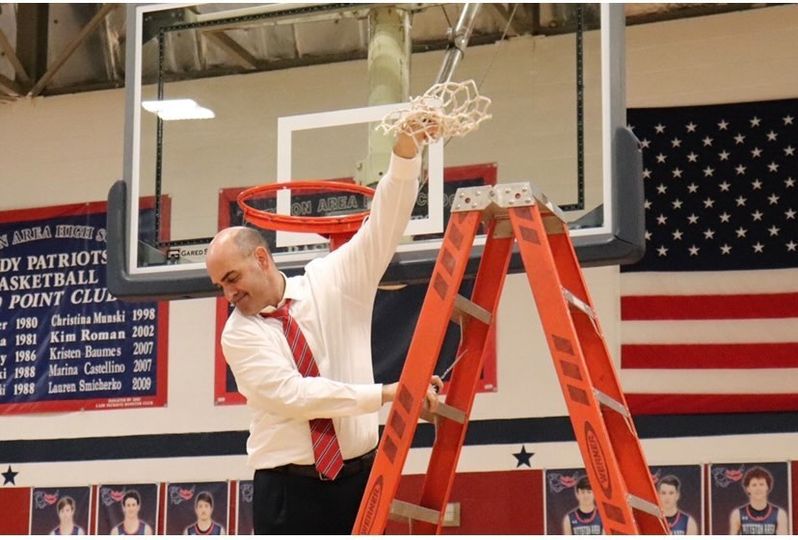 "Last year, I thought we played very good defense," Gregory said. "We just couldn't score. A lot of our games last year, especially as the season went on, stayed somewhat competitive, mostly because of our defense."
Pittston Area limited opponents to 33.3 points per game while finding offensive consistency with Gregory making the key decision to place the attack in the capable hands of freshman Daniella Ranieli and allow Wyoming Valley Conference Division 1 Player of the Year Kallie Booth to move back to her more natural position of shooting guard.
"If Daniella was a center or forward, we might still be the same team," Gregory said, "but she was not just the perfect kid, but she played the perfect position for what we needed.
"She was a game changer for us."
The ballhandling and clutch shooting of the Ranieli-Booth combination, as well as the ability to come up with defensive stops, were major factors in making Pittston Area such a tough team in close games.
All five all-state players from District 2 played together last summer, helping the NEPA Elite Clark 17U team repeat as Hoop Group Showcase League champion.
Two more NEPA Elite players from outside District 2 also made the all-state team.
Vatijah Davis from Pocono Mountain West made the second team in Class 6A. Olivia Smelas from Jim Thorpe made the third team in Class 4A.