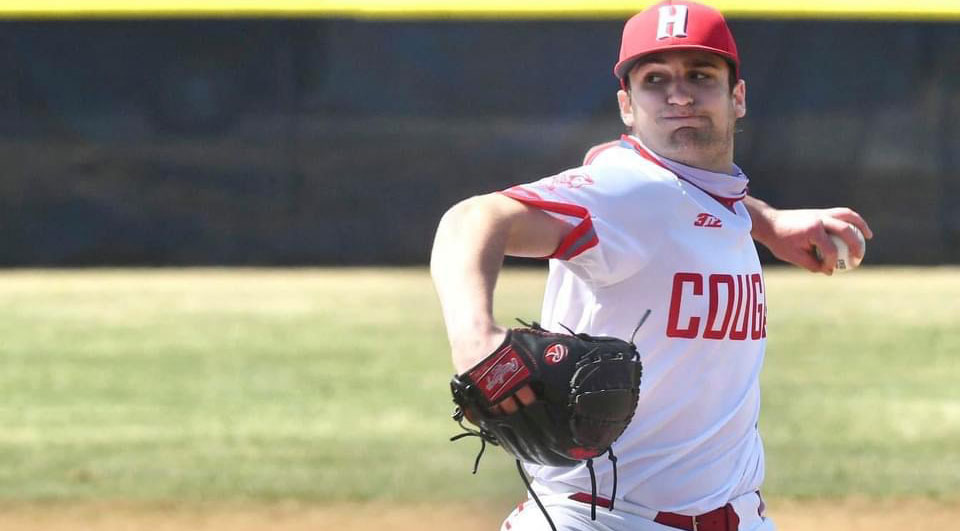 With the District 2 baseball playoffs set to open Monday afternoon, here is NEPA Sports Nation's look at Nine Baseball Players to Watch:
Nick Biasi, Hazleton Area: The junior left-handed pitcher/outfielder is already verbally committed to Florida State. Biasi is the ace of a staff that has shut out nine opponents and held eight others to one run. He has struck out 54 and walked just 4 in 24 innings while posting an 0.88 earned run average. He is also tied for second on the unbeaten Cougars in home runs with 4 to go along with 16 RBI and a .312 average in 19 games.
Ryan Cesarini, Valley View: The senior outfielder enters the postseason with seven straight multi-hit games and 13 total in 18 games. Cesarini leads the Cougars in batting average (.523), RBI (22), triples (3) and homers (2). He is committed to play Division I baseball at St. Joseph's University.
Marcus Danchision, MMI Prep: The senior has already been the starting pitcher in two District 2 Class A championship games and seems to be a good bet for a third since he has won his three May starts, striking out 13 each time while posting a 1.03 ERA. Also an infielder, Danchision is batting .464 and carries a nine-game hitting streak into the playoffs. In three district semifinal and final starts as a freshman and sophomore, the Lehigh University commit had an 0.75 ERA, including a two-hit shutout of Forest City in the final of his freshman season.
Zach Day, Riverside: The senior third baseman/pitcher is the clean-up hitter and one of the leaders of an offense that bats .382 and produces 7.6 runs per game. Day leads the team with 18 RBI and is hitting .477. He is also the second of a two-man combination that handles the bulk of the pitching, going 5-0 with 55 strikeouts and an 0.88 ERA in 32 innings.
Nick Finarelli, Lake-Lehman: The junior right-handed pitcher/outfielder, who scouting services put at 88-89 miles per hour with his fastball, has committed to Virginia Tech. Finarelli is the number-one pitcher for the Wyoming Valley Conference Division 2 champions after seeing regular pitching duties as a freshman when the Black Knights advanced to the state Class 3A semifinals.
J.J. Hood, Wyoming Area: The junior right-hander has struck out 13 or more three times. Hood received the Joe Agolino Sr. Memorial Award as Most Valuable Player of last week's Wyoming Area-Pittston Area Battle of the Bridge game in which he threw a three-hitter and hit a two-run homer. The University of Connecticut commit homered and drove in two runs in each of the last three regular-season games. Hood is 5-0 with 1.45 ERA and 76-14, strikeout-to-walk ratio in 43 1/3 innings.
Chris Killian, Dallas: The 6-foot-4 junior right-hander is one of the district's hardest throwers and also drives in more than a run per game for the top seeds in Class 4A. Killian is 4-0 with 63 strikeouts and a 1.47 ERA in 33 1/3 innings. He has team-highs of 10 doubles and 22 RBI while batting .317.
Jake Millan, North Pocono: The Florida Atlantic commit is a power hitter and pitcher. Millan leads the Lackawanna League Division 2 champions in homers (6), RBI (31) and batting average (.480) in 17 games. He is 5-0 with a 2.17 earned run average and a team-leading 52 strikeouts in 29 innings.
Bryce Molinaro, Hazleton Area: The junior shortstop and St. John's commit is the leading hitter on District 2's most dominant team. Molinaro leads the unbeaten Cougars in doubles (9), home runs (5), RBI (31) and batting average (.554) while sharing the lead in triples (2). He has scored 28 runs in 20 games.