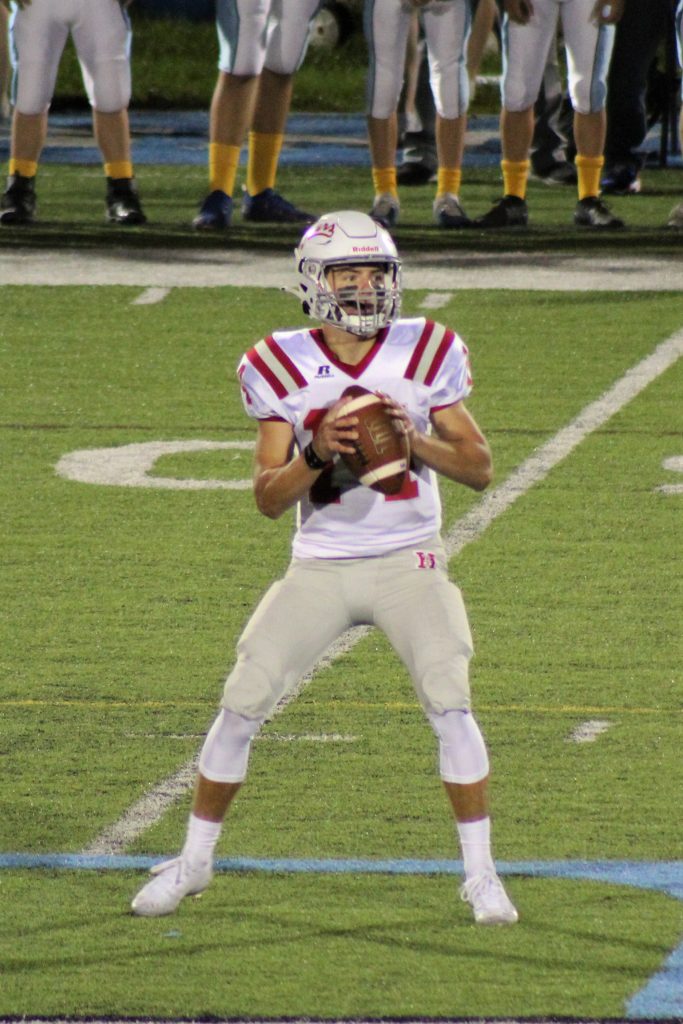 Tyler Wolfe connected with a half-dozen Hazleton Area receivers while passing for 253 yards and 2 touchdowns Friday night and leading Hazleton Area past host Pittston Area, 47-15, in a non-league game between Wyoming Valley Conference-member football teams.
Wolfe completed 17 of 22 passes for the Cougars, who scored the game's last 32 points after Pittston Area tied the game late in the half.
Josh Pierre returned the only Pittston Area interception 62 yards for a touchdown to lift the Patriots into an 8-8 tie after one quarter.
Harry Pugliese's 2-yard run forced another tie at 15-15 with 2:28 left in the second quarter.
The Cougars, however, came back to take the lead by halftime.
Wolfe's pass to Connor Shamany set up Matthew Buchman's 2-yard touchdown run with 1:14 left in the half.
Hazleton Area added two touchdowns each in the third and fourth quarters, the last of which was an 81-yard return by Matthew Cusatis on his second interception of the night.
Buchman, who ran for a game-high 64 yards on 18 carries, and Connor Kundrat ran for two touchdowns each for the Cougars.
Shamany caught 4 passes for 100 yards, including a 28-yard touchdown.
Cusatis had 6 catches for 54 yards.
Zander Coleman had a 32-yard touchdown catch.
Qay'von Minor was Hazleton Area's top tackler with eight.
Hazleton Area is the No. 1 Big School in the Gaughan Auto Store Super Six Power Rankings on NEPAFootball.com.