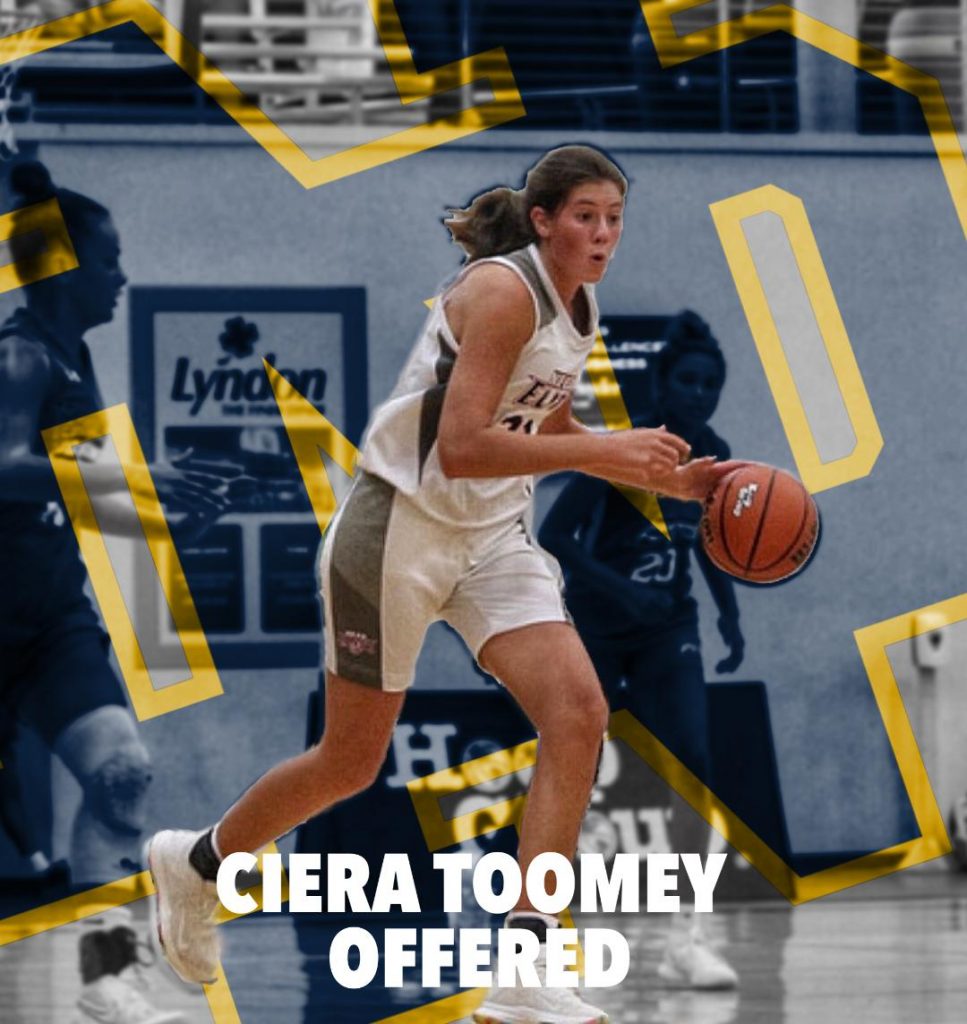 Seven programs have produced more than one National Collegiate Athletic Association Division I women's basketball title.
Three of those programs have now made their interest in adding Ciera Toomey official by offering full scholarships to the 6-foot-3 NEPA Elite Clark 17U forward.
Notre Dame, which followed up Connecticut's 2000 title by winning in 2001 and is one of four teams to claim national titles more recently than the Huskies, also followed up UConn's Tuesday offer by making one of its own Wednesday to the rising junior at Dunmore High School.
UConn is in the undisputed top program in women's basketball with a record 11 titles and many other impressive credentials.
Notre Dame is one of the few that have shown the ability to battle with UConn.
The Fighting Irish won the 2018 national title and reached the 2019 final where they lost by a point to Baylor. In both cases, Notre Dame defeated Connecticut in the Final Four to get to the championship game.
Notre Dame is 5-2 against UConn in national semifinals and beat the Huskies more times (nine) between the 2008-09 and 2018-19 seasons than every other team in the country combined (eight).
The Fighting Irish, however, have slipped since those consecutive championship game appearances. In addition to their 2001 title, they went 1-5 in finals between 2011 and 2019.
The 2019-20 Notre Dame team went 8-10 in the Atlantic Coast Conference and 13-18 overall. They went 8-7 and 10-10 in 2020-21. Both seasons ended in first-round losses at the ACC Tournament.
Toomey was the leading scorer, rebounder and shot blocker as well as the most accurate shooter when NEPA Elite, the AAU club out of Riverfront Sports in Scranton, repeated its Hoop Group Showcase League title. She has led both of the club's championship teams in scoring despite being the youngest player on each roster.
At Dunmore, Toomey earned first-team Class 4A all-state honors as a sophomore after being a third-team Class 3A choice as a freshman.
Toomey's offers are from Boston College, Bucknell, Maryland, Michigan, North Carolina, North Carolina State, Northeastern, Northwestern, Ohio State, Oklahoma, Penn State, Pittsburgh, Rider, St. John's, Vanderbilt, Villanova, Virginia Tech, West Virginia, Wisconsin. She has also been offered to chance to play at Ivy League schools Columbia and Penn, which do not offer athletic scholarships.
UConn's 11 national titles is followed by Tennessee with 8.
Stanford, the current national champion, and Baylor, another team to make an offer to Toomey, are tied for third with three each.
Notre Dame, Louisiana Tech and the University of Southern California have two each.