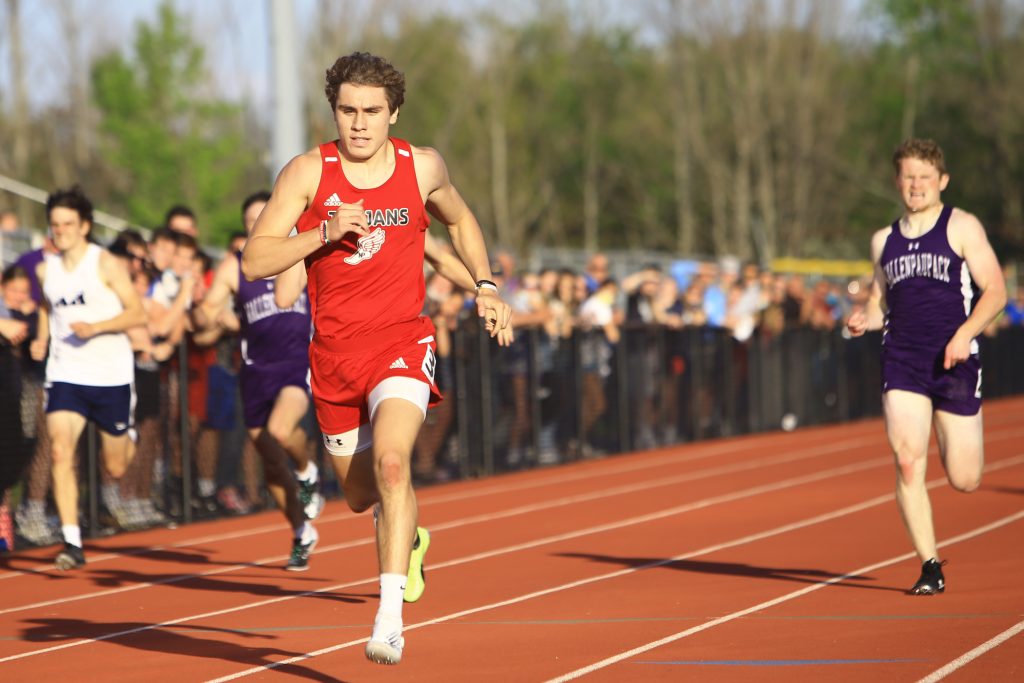 The host North Pocono boys and visiting Wallenpaupack girls locked up Lackawanna Track Conference Division 2 championships when the two schools got together Tuesday night for a boys and girls track and field meets with both titles on the line.
All four teams went into the meet, the last of the regular season, with 3-0 records in the division.
Both boys teams were also unbeaten overall.
Sprinter Colin Kravitz and distance runner Caleb Kenyon each won four events to lead North Pocono to an 87-63 boys victory over Wallenpaupack.
Hurdler/jumper Anastasia Ioppolo won four events as Wallenpaupack routed North Pocono, 106-44, in the girls meet.
Kravitz won the three shortest races and anchored the 1600-meter relay win. He finished the 100 in 10.7 seconds, the 200 in 22.0 and the 400 in 50.4.
Kenyon won the three longest races and anchored the 3200 relay team's victory. He posted a 2:03.7 in the 800, 4:40.5 in the 1600 and 10:30.1 in the 3200.
Even with the usual strong performances by Kravitz and Kenyon, North Pocono still needed help elsewhere. The Trojans built a 23-4 advantage in the throws with points from five different athletes and wins by Brendan Kearney in the shot put, Timothy Rinker in the discus and Nick Franceschelli in the javelin.
Wallenpaupack's Dominic Cresta won the 110 high hurdles and Michael Passenti won the long jump and each was part of the winning 400 relay team.
North Pocono, the top-ranked Big School boys team in the Riverfront Sports Super Six Power Rankings of District 2 teams, combined the four Division 2 victories with crossover wins over the Abington Heights and Valley View, two of the three teams that tied for the LTC Division 1 title.
Wallenpaupack is ranked fourth.
Ioppolo helped keep the third-ranked Big School girls Lady Buckhorns in control throughout. She won the 100 hurdles in 15.7 seconds and the 300 hurdles in 47.4. She also won the long jump with 16-2 and triple jump with 33-5.
Grace Steffen won the shot put (32-11) and discus (107-10).
Sprinters Devon Kiesendahl and Ella Smith each won one individual race and ran on one relay.
Emily Franklin won the 800 and 1600 for North Pocono.