Pictured above: Harry Pugliese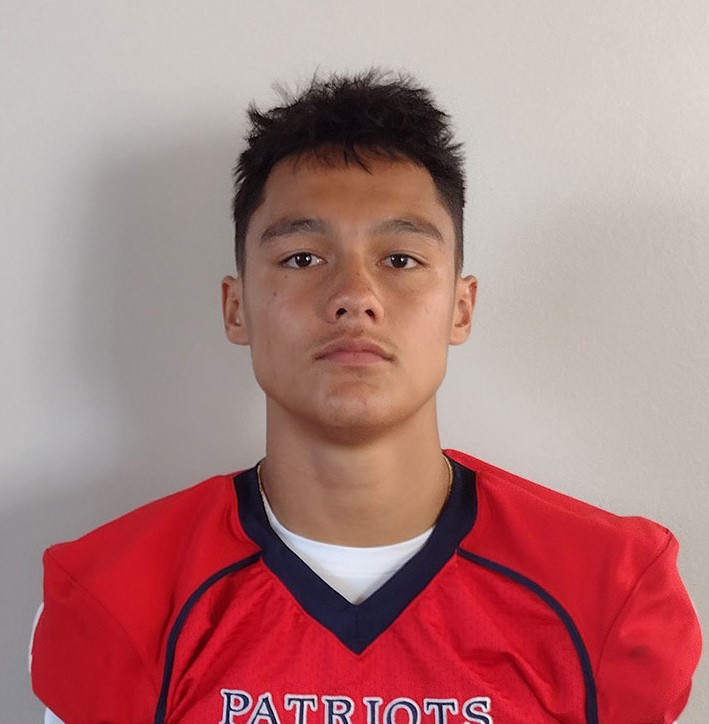 By Tom Robinson, NEPASportsNation.com
PLYMOUTH – Pittston Area coach Nick Barbieri is optimistic coming into the football season.
"We've got a lot of skill kids coming back and we have three of our five linemen coming back, so we feel confident," Barbieri said in an interview at Wyoming Valley Conference Media Day.
The Patriots, winless in the COVID half-season of 2020, stepped up to 3-8 last season and are hopeful of improving from there.
"I think we're in as good a spot as we've been in in years," Barbieri said.
The Patriots return Kevin Lockett and Robby Barbieri as wide receivers and defensive backs.
Fullback/linebacker Drew Menendez and tailback/safety Harry Pugliese are other two-way returning starters and David Sudo was a two-way starter in 2020 before getting hurt early last season.
Sudo, a defensive tackle, will move from running back to a tight end/H-back combination.
Drew DeLucca, the emergency Game One replacement who went on to hit more than half his passes and throw for more than 1,000 yards, is back at quarterback.
DeLucca has plenty of experienced options with which to share the ball on offense.
Lockett, leading rusher Pugliese and Barbieri finished 1-2-3 on the team in receiving and they could get some help.
Athletic seniors Josh Pierre, A.J. Ranieli and football-newcomer Anthony Cencetti may be ready to expand the corps of receivers.
"We have some good targets," coach Barbieri said.
That could open the attack for DeLucca.
"We're giving him a little more responsibility this year," Barbieri said. "We're giving him the opportunity to make some calls at the line of scrimmage.
"That makes our playbook a little more open."
Center Ryan Hintze, left guard Nick Sciandra and left tackle Jake Mills are the returnees up front and there is a chance that another 2021 starter Nick Cianfichi could work his way back from a knee injury to help later in the season.
Jaidin Morgans and freshmen Brody Spindler and Gunnar Zaldonis are two-way linemen along with Nick Sciandra.
Charles Sciandra is a candidate to play defensive end.
Other defensive possibilities include cornerbacks Ciran Bilbow and Pierre, inside linebackers A.J. Scalpi and Kyle Breymier and outside linebackers A.J. Grieco, Xzayvier Blackshear and C.J. Pieterzak.
"The issue is going to be, 'can we stay healthy?'" Barbieri said. "We're not super deep.
"We have about 44 on our roster, so we have to stay healthy."