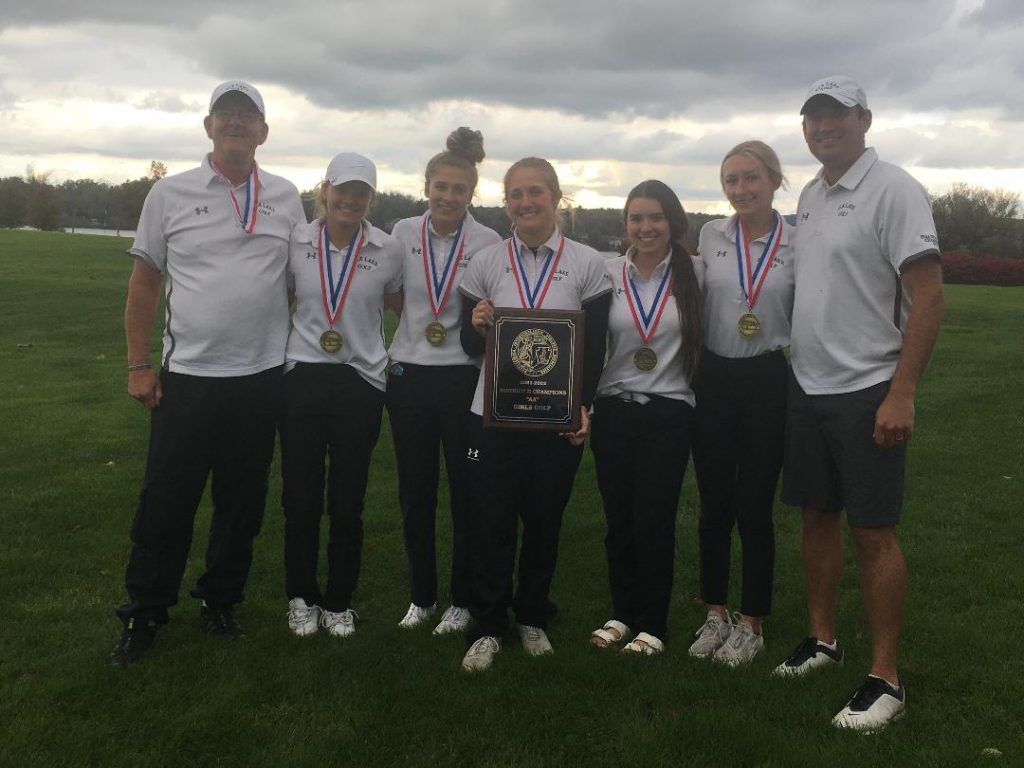 By Tom Robinson, NEPASportsNation.com
GREENFIELD TWP. – Elk Lake had history on its side in the District 2 Class 2A girls golf team championship.
Recent history was not as encouraging.
The Lady Warriors avenged two losses to Tunkhannock in the previous week – one at home and one by a stroke in a close three-way match that included Abington Heights – to claim the fourth district championship in the four-year program's history Tuesday at Elkview Country Club.
While Elk Lake was edging Tunkhannock by three strokes for the Class 2A title, Scranton Prep was also repeating as champion, winning Class 3A by 24 strokes over Hazleton Area.
Defending District 2 Class 2A individual champion Chloe Sipe won her fourth team gold medal by leading Elk Lake with an 82 that featured a 39 on the back nine with the tournament on the line.
The day's top individual performer was the district's other defending champion.
Gwen Powell was unable to lift North Pocono into team title contention, but she turned in a spectacular, 2-under-par, 70, 11 strokes better than the next best score by Dunmore's Ciera Toomey.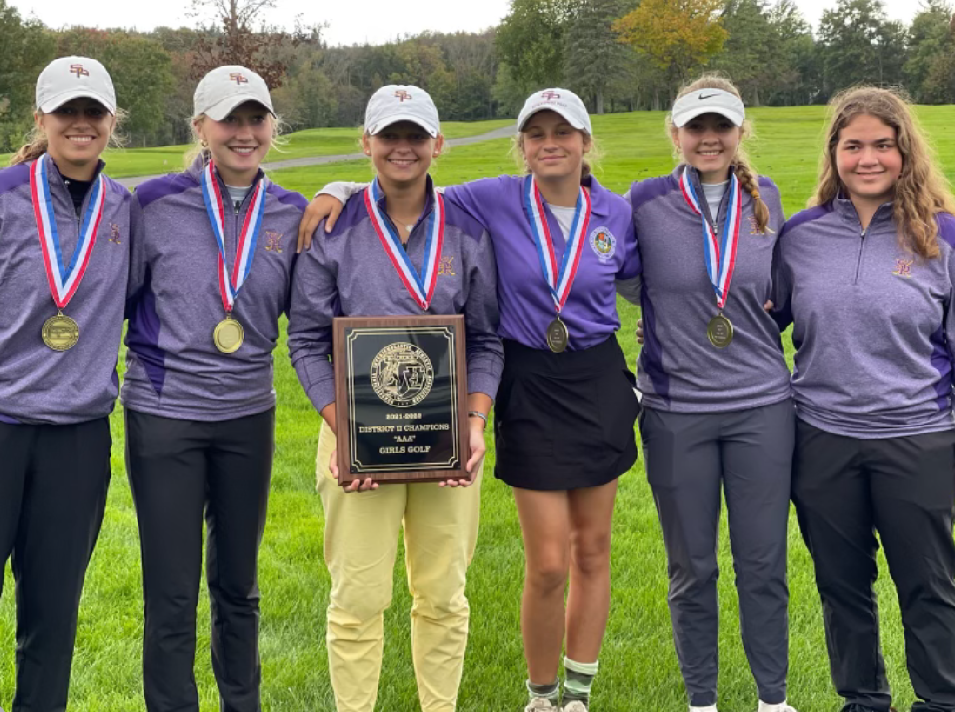 Gianna Cafarella led Scranton Prep to its team title, matching Liz Franchetti from Abington Heights for the second-best score in the Class 3A field at 84.
Sipe got help in Elk Lake's 276-279 victory over Tunkhannock from a clutch performance by number-two player Reese Warriner.
Warriner's 86 made the Lady Warriors the only team in either class to have two players break 90.
That put Elk Lake in position where Layla Weaver's 108 was enough to lock up the team victory.
Each classification had four teams entered.
With Hallie Brown shooting an 83, Tunkhannock separated itself from Elk Lake's other two challengers.
Toomey led Dunmore to third place with a 295, one stroke better than Holy Cross.
Scranton Prep was well in front of a close race for second.
The Classics posted a 270. Hazleton Area's 294 beat out North Pocono at 299 and Abington Heights at 303.
Chloe Lynch shot a 91 and Miranda Karoscik had a 95 to complete Scranton Prep's winning team score.
Scranton Prep advances directly to the Pennsylvania Interscholastic Athletic Association state team championship tournament because District 4 does not have a qualifying Class 3A girls champion.
Elk Lake will face District 4 champion Loyalsock Township Oct. 7 at Eagles Mere in the District 2-4 Class 2A Subregional championship, needing a victory and an 18-hole, 3-player team score of 300 or better to make the PIAA Tournament.
BOYS PLAYOFFS
Unbeaten Scranton Prep also continued along the title defense path in boys golf Tuesday when the Cavaliers defeated Riverside, 8½-½ in a Lackawanna League Class 2A semifinal between teams that won regular-season division titles.
MORE GOLF COVERAGE
Individual and team scoring from the girls District 2 team championships: https://nepasportsnation.com/district-2-team-girls-golf/.