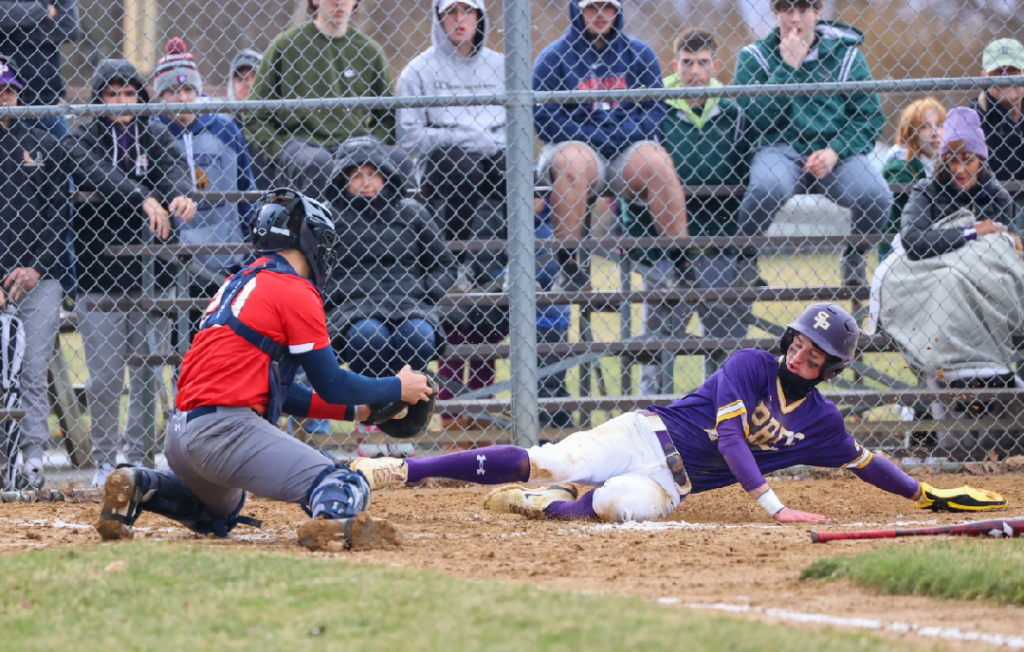 J.J. Hood and Hunter Lawall combined on a three-hitter with 10 strikeouts as Wyoming Area, playing for the first time since falling in the 2021 Pennsylvania Interscholastic Athletic Association Class 4A state baseball championship game, defeated Wyoming Valley West, 12-2, in a non-league game.
Wyoming Area finished the game off on the 10-run rule with four runs in the bottom of the sixth inning.
Jack Mathis went 3-for-4 with two three RBI and stole two bases to lead the offense.
Hood worked the first five innings, giving up two runs on two hits while walking three and striking out eight. Lawall struck out two and gave up a hit while working a scoreless inning in relief.
Jake Kelleher, who scored twice, and Evan Melberger each had two hits. Lawall was 1-for-1 with two walks and two RBI.
Wyoming Valley West's Mason Sgarlat had two hits, including a double for the game's only extra-base hit.
Old Forge, North Pocono and Western Wayne also wrapped up wins on the 10-run rule.
Joseph Granko went 4-for-4 with a double and Josh Spindler drove in three runs as Old Forge defeated Mountain View, 13-3, to win for the second straight day.
The Blue Devils finished off the game with six runs in the bottom the sixth.
Gavin Chillot combined with Ty LaFave on a one-hitter and also led the offense as North Pocono shut out Northampton, 12-0, in five innings.
Chillot walked one and gave up one hit while striking out five. LaFave got the last two outs, one by strikeout.
North Pocono scored four runs each in the tops of the third, fourth and fifth innings.
Chillot was 3-for-3 with a double, home run, three runs and four RBI.
Alex Brinkman went 3-for-4 with two homers and five RBI.
Western Wayne defeated Elk Lake, 12-2.
Not every game was decided early.
Riverside scored two runs each in the top of the fourth and fifth innings to break a tie on the way to a 5-2 victory over Scranton Prep.
The game matched state contenders from last season. Riverside reached the state Class 2A semifinals while Scranton Prep made it to the quarterfinals in Class 3A.
George Stallman was 4-for-4 with two doubles for Scranton Prep.
Scranton tied the game in the top of the sixth and scored the winning run in the seventh to defeat Wilkes-Barre Area, 3-2.
Thomas McIntyre had two hits and a run scored for the Knights.
Billy Fox worked through trouble to finish up with two scoreless innings by striking out four. He also had a hit and scored a run.
Jason Prudente doubled, tripled and scored both runs for Wolfpack in the loss.
Highlights from other Saturday non-league events involving District 2 teams:
SOFTBALL
The top third of the order led Abington Heights to a 3-1 win over Parkland.
Megan Heard had two hits and two runs from the leadoff spot. Bryn Stiles went 3-for-3 with a double, triple, run and RBI in the second spot. Renee McDonald followed with two hits and two RBI.
Avery Fiorillo got the win in a three-hitter.
Taylor Baiera went 3-for-3 with a double and five RBI as Pittston Area pounded Scranton Prep, 15-3, in five innings.
Kallie Booth went 4-for-5 with two RBI. Marina Antal had three hits and three runs.
BOYS VOLLEYBALL
Antonio Rosario, Connor Wolfe and Riley Kiefer-Gadola led the way as Hazleton Area swept Western Wayne, 25-17, 25-19, 25-20.
Rosario had 18 digs and 6 service points. Wolfe had 13 assists and 8 points. Kiefer-Gadola had 11 points.
BOYS LACROSSE
Johnson City (N.Y.) defeated Wyoming Seminary, 12-10, in a non-league game Saturday.
Jack Herron had six goals and two assists for the Blue Knights in the loss while Matt Swartz had four goals and four assists. Quinn Kelly made 14 saves in the loss while Gabe DeLuna was 17-for-20 on faceoffs.
MORE SATURDAY DISTRICT 2 COVERAGE
WVC girls lacrosse openers roundup: https://nepasportsnation.com/girls-lacrosse-crestwood-lake-lehman-win-wvc-openers/.
Scoreboard: https://nepasportsnation.com/saturdays-district-2-scoreboard-16/.