Pictured above: Lacota Dippre
The move down from Class 3A comes at an opportune time for the Lakeland Chiefs, who open the season as the state's No. 8 Class 2A football team, according to the rankings compiled by PennLive.com.
Based on last year's all-District 2 selections by NEPAFootball.com, our partner website, the Chiefs return District 2's best quarterback and its top defensive player to lead a group that features both speed on the outside and experience along the frontline.
The Chiefs won the Lackawanna Football Conference Division 3 title in a four-division format last season and are now regarded as the favorite in LFC Division 2 with the conference split three ways. They reached the District 2 Class 3A semifinal before losing to Wyoming Valley Conference Class 3A Division champion Wyoming Area, 35-32.
Dominico Spataro is back at quarterback with Lacota Dippre at tight end and defensive end after committing to National Collegiate Athletic Association Division I Holy Cross in the summer.
Spataro threw for 2,254 yards and 25 touchdowns while hitting 60 percent of his passes. He showed being an undersized quarterback was no issue, using his legs both to create time and space to launch his passes, but also to lead all district quarterbacks in rushing with 820 yards and 15 touchdowns.
That all added up to Spataro's selection as the quarterback on NEPAFootball.com's all-District 2 team.
Dippre was selected by the website as the district's Defensive Player of the Year after making 25 tackles for losses, including 9 sacks. He had 65 total tackles, hurried the quarterback 10 times, recovered 5 fumbles, forced 2 fumbles and returned an interception for a touchdown.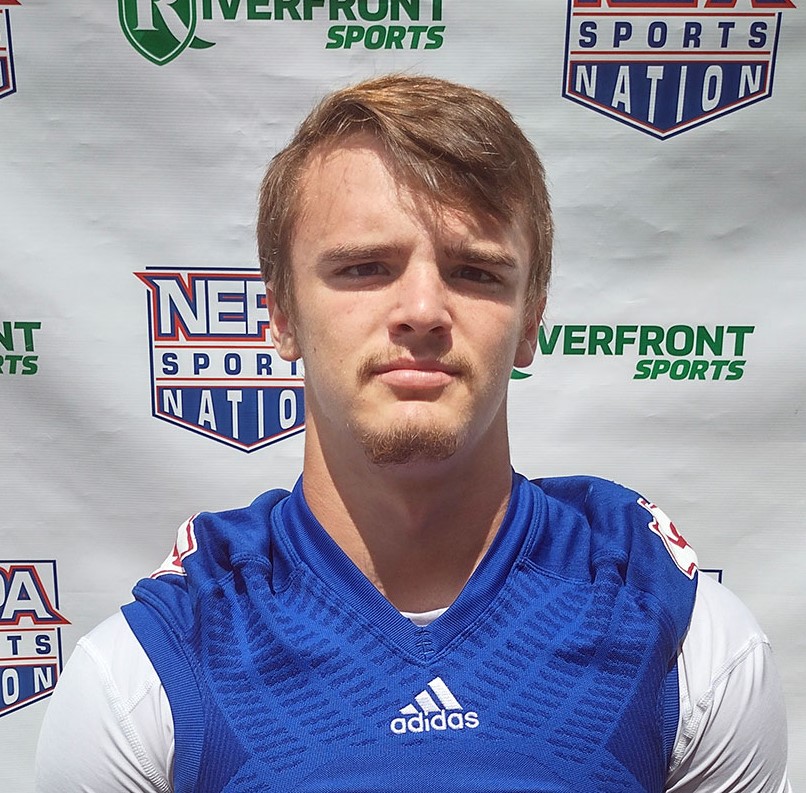 Spataro and Dippre are supported by Jon Clauss-Walton, Adam Wormuth, Evan Pochas, Jon Seamans and Kevin Snyder, all first-team division all-star picks by NEPAFootball.com last season.
"The guys worked hard in the offseason to improve in various areas," Chiefs coach David Piwowarczyk said. "We have to replace a few guys from last season's team.
"The key to our season is staying healthy and continuing to play fast on both sides of the ball."
Dippre led the team in receptions and Snyder in receiving yards last year when they joined Seamans in combining for 113 catches for 1,613 yards and 17 touchdowns.
Pochas or Josh Ponce will take over at running back.
Clauss-Walton, a center, and Wormuth, a tackle, were both all-stars in the offensive line. Guard Thomas Scalzo and tackle Luke Smurl return on the right side.
Riley Rovinsky could add to the receiving corps while Lyndon Bello, Drew Chervenka and Ethan Depoti are the options to fill the left guard position.
"As coaches, we have to get the ball to our playmakers on offense," Piwowarczyk said.
Clauss-Walton and Wormuth line up at tackles with Dippre and Smurl at ends as Lakeland returns the entire front of its 4-4 defense.
"We need to master the base defense and progress from there," Piwowarczyk said of a unit that is also experienced in the secondary but needs to implement new players at linebacker.
Seamans and Snyder were all-stars in the defensive backfield where they are joined by Spataro. Ethan Shea and Evan Colichino offer depth in the secondary to support the busy two-way players.
The only returning linebacker is a good one in Pochas, who earned all-star recognition while playing on the outside last season.
Rovinsky will join him on the outside.
Andrew Gelderman, Chris Chmiola, Ponce and Kyle Lidy are the possibilities for the two inside spots.