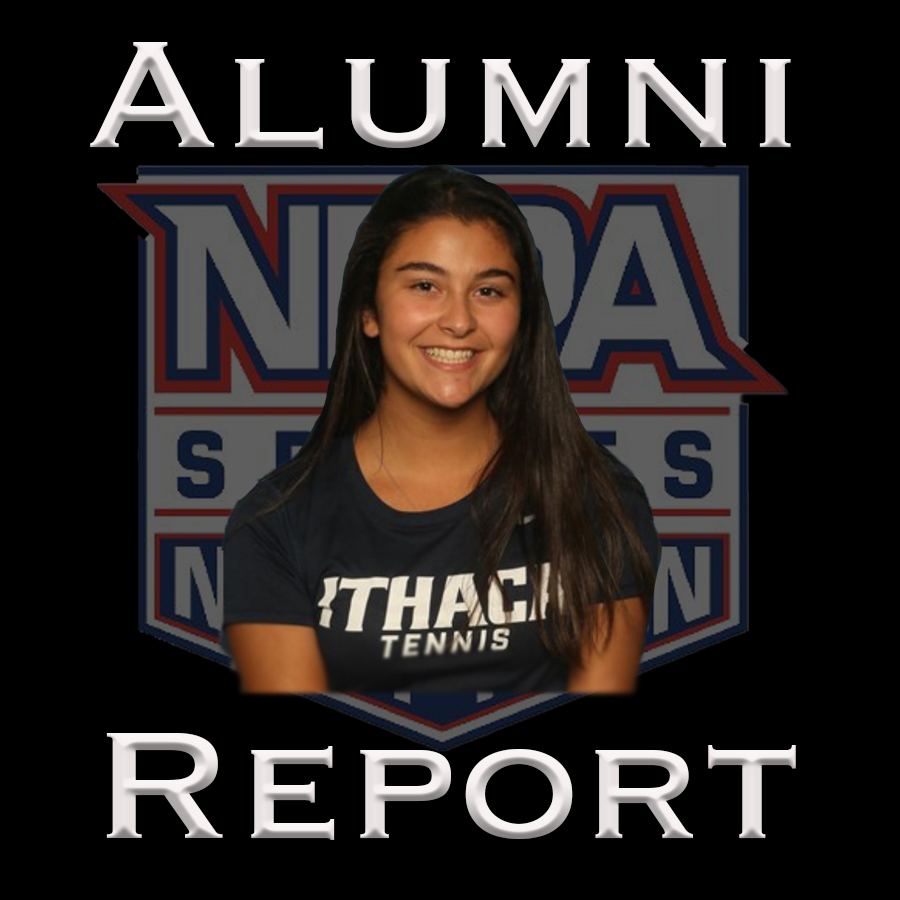 Ithaca College had the fall portion of its 2020-21 women's tennis season eliminated by COVID and Sarah Sposito lost part of the spring season to injury, but the former District 2 champion from North Pocono still got in five matches.
Sposito won, 6-0, 6-0, in her only appearance at sixth singles and also won her only second doubles match. The sophomore was also 0-3 as part of a third doubles team.
College tennis consists of six singles and three doubles matches.
Ithaca was 1-5 in the Liberty League and 2-6 overall in the 2021 spring season.
Sposito made an immediate impact as a freshman in 2019-20, going 3-3 in singles and 5-6 in doubles.
At North Pocono, Sposito teamed with Sarah Tofilska in 2017 to become the school's first Pennsylvania Interscholastic Athletic Association state tournament qualifier in doubles by beating higher-seeded opponents in both the semifinals and final to capture the District 2-4 Class 3A Subregional championship.
Sposito earned four varsity letters and was named Most Valuable Player of the 2018 North Pocono team. That year, she reached the subregional quarterfinals in singles, subregional semifinals in doubles and was the number-one singles player on the team that advanced to the district final in Class 3A.