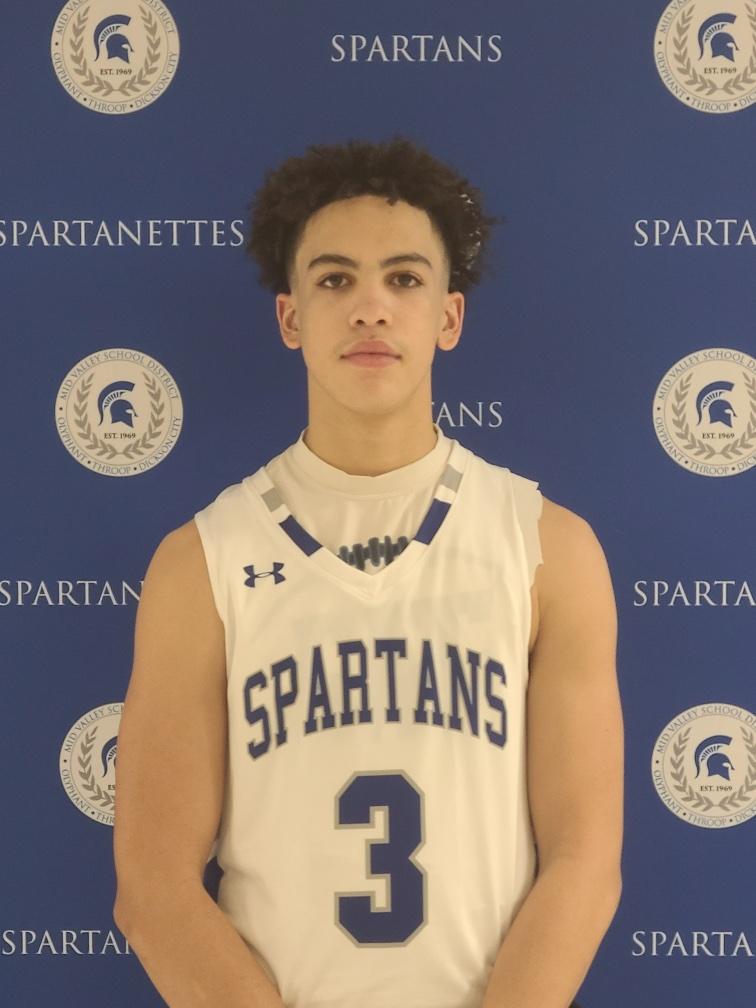 By Tom Robinson, NEPASportsNation.com
Rising Mid Valley sophomore and NEPA Elite 15U Joyce player Gabe Tanner has been invited to participate in the ninth annual CP3 Rising Stars National Camp in Greensboro, N.C. Aug. 20-22.
The invitation-only camp is exclusively for promising players in the Classes of 2024 and 2025.
Tanner was a second-team Lackawanna League Division 3 all-star selection by NEPABasketball.com following his freshman season at Mid Valley.
The 6-foot-3 forward averaged 11.9 points, 4.3 rebounds, 2.0 assists, 1.8 steals and 0.9 blocked shots per game. He led the District 2 Class 4A finalists in blocked shots, was second in scoring and steals, third in assists and fourth in rebounds.
Tanner applied for Rising Stars consideration following a suggestion from Brian Coyle, the coach of the NEPA Elite's top team, the 17U entry in the Hoop Group Showcase League. Coyle observed Tanner's plate throughout the AAU season.
"I definitely want to get out there, get some exposure," said Tanner, who hopes to be considered a prospect as a wing player. "It's to get me looked at really and get my name out there."
Chris Paul, the 11-time National Basketball Association all-star point guard, and his executive board select the staff for the camp which bears his nickname.
The 2020 camp was canceled because of the coronavirus pandemic so the camp will, for the first time, include players from two grades. It is designed to have promising young players go against top competition while learning from respected instructors.
More than 2,500 National Collegiate Athletic Association Division I scholarship offers were eventually extended to players who attended the 2013-19 camps. According to the camp's website, CP3 Rising Stars National Camp has more alumni among McDonald's All-American, Jordan Brand Classic and USA Basketball participants than any other youth camp during that time.