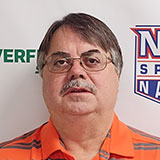 By Tom Robinson, NEPASportsNation.com
The playoffs are about to get more interesting.
A week ago in this space, I predicted that there would be "zero or just one" game in the District 2 playoffs where the lower-seeded team upset the higher seed on its home field. I should have stuck with zero. The one upset I predicted did not happen, the other I said was possible almost did and my only other loss came when trying to predict the outcome of a subregional game loosely connected to District 2.
Berwick's continued resurgence put an end to the upset thought, turning back Wallenpaupack, 37-17. Mid Valley stopped a two-point attempt in the final minute to escape against Western Wayne, 28-27. A tougher schedule set up Whitehall to break its own losing streak and Southern Lehigh's winning streak in a 43-14 win in the District 2-11 Class 5A Subregional where District 2 no longer has a representative after Wyoming Valley West's loss.
Last week's schedule was filled with unnecessary rematches whereas this week's rematches are games where teams clearly have reason to want another shot.
A week ago, I predicted the margin of victory would go up in the rematches. The six games that were repeats of the regular-season schedule resulted in a total score of 217-56 the first time around. I predicted scores that totaled 213-46 in the playoff rematches and they wound up coming in at 206-36.
Enough looking back. There is plenty to look forward to in Week 12.
The predictions, with home teams in bold italics, where appropriate:
THE REMATCHES
The three losing teams and perhaps even one of the winners have good reason to want another shot in this week's rematches.
Since Hazleton Area's third game of the season and Delaware Valley's fourth, the only loss on the record of either of the two District 2 Class 6A finalists is when they met in Hazleton. Delaware Valley came away with a 14-9 win, but the Cougars had their chances. To win the rematch, Hazleton Area will have to go on the road to try to stop Delaware Valley's streaks of eight straight wins and five straight district championships – every one since the Pennsylvania Interscholastic Athletic Association switched from four to six classifications in football.
Dunmore lost four weeks ago at Lackawanna Trail in the most recent of the games that is being repeated this weekend. The Lions won, 21-7, with the help of a back-breaking kickoff return for a touchdown after the Bucks pulled within a score in the second half. They meet on the same field for the District 2 Class 2A title.
Lakeland fell at home to Wyoming Area, 19-14, for its only loss in 11 games, making it obvious why the Chiefs would want another shot. Wyoming Area might not mind trying the game again since the Warriors went the entire night offensively without quarterback Blaise Sokach-Minnick after he was hurt playing defense in the opening series. In the aftermath of Wyoming Area's late rally for victory, some questions were raised about a possible missed penalty on one of the game's biggest plays, a fourth-down conversion in the winning drive. The rematch at Wyoming Area, in the District 2 Class 3A semifinals, is for a presumed shot at unbeaten and state-ranked Scranton Prep.
Delaware Valley 27, Hazleton Area 17
Lackawanna Trail 20, Dunmore 6
Wyoming Area 32, Lakeland 25
MORE DISTRICT SEMIFINALS
There is once again one game on the schedule where I am predicting the road team to win. That comes in the District 2 Class 4A semifinals where North Pocono is at Dallas while Berwick is at top-seed Valley View. The other semifinal is in District 2 Class 3A where Mid Valley plays at Scranton Prep.
North Pocono's defense, which has 4 shutouts and has allowed just 31 points in an 8-game stretch that includes 7 wins and a 12-6 loss to Class 6A Delaware Valley, is the reason for the upset prediction.
Although I'm picking a significant margin of victory for the favorite in the other Class 4A semifinal, Berwick's stingy defense against the ground game, which Valley View must rely upon, is a reason that game at least has the potential for being more competitive.
North Pocono 21, Dallas 13
Valley View 36, Berwick 13
Scranton Prep 45, Mid Valley 20
SUBREGIONALS
Old Forge returns from a week off to host Belmont Charter from Philadelphia in the District 1-2-12 Subregional final. The unbeaten Blue Devils won't waste their first postseason chance to show why PennLive.com has them ranked number one in the state in Class A and favored to break through with their first state title after some near misses.
Old Forge 34, Belmont Charter 8
East Stroudsburg South 36, Whitehall 30
SOME OTHERS
Should I be suspicious that The Rick's Picks, our friendly competition from partner website NEPAFootball.com, keeps expanding his reach as he tries to cut into my season lead? Since Rick has consistently been more prompt in getting his predictions posted, I will again follow his lead and predict the outcome of some other state playoff games that could impact District 2 teams down the road. I'll admit up front that I'm a bit less confident in these, which include just one familiar team, Wyoming Valley Conference member Williamsport playing in the District 4-6 Class 6A Subregional championship for a shot at the Delaware Valley-Hazleton Area winner.
State College 20, Williamsport 14
Boiling Springs 36, Hamburg 15
Wyomissing 33, Middletown 13
Northern Lehigh 32, Palmerton 25
Tri-Valley 28, Williams Valley 14
KEEPING SCORE
Perhaps Rick Notari, of The Rick's Picks on NEPAFootball.com, and I should just agree to never disagree.
A week ago, we were 13-0 on the games where we both picked the same team. We disagreed three times, leading to his one loss and my two and allowing him to gain a game in our season-long competition.
My record was 14-2 (87.5 percent) for the first week of the playoffs, leaving my season record at 153-34 (81.8 percent). Rick went 15-1 (93.8 percent) to make his season record 148-40 (78.7 percent).
There is disagreement on just one game this week. I'll give a hint. It's in one of the rematches.
To see where Rick disagrees – or to see what else he addresses in this week's predictions column – check out The Rick's Picks at: https://www.nepafootball.com/2021-the-ricks-picks-week-12/.