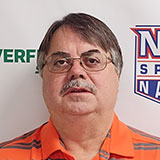 By Tom Robinson, NEPASportsNation.com
The lesson of the first week of the high school football season: Play to the Whistle. Or, when it comes to making predictions, give Saturday as much attention as Friday.
The Opening Night of the high school football season featured a 15-1 record for the picks made here and a two-game lead over The Rick's Picks on our partner website, NEPAFootball.com.
The only loss in those 16 games? Tunkhannock fell 16-0 at Abington Heights when two of the game's biggest plays featured the Comets offense taking advantage of the Tigers defense perhaps thinking plays were over, breaking a long run to set up the go-ahead field goal, then turning a pass into the game's longest play, a 77-yard touchdown.
Just as those plays did not end fast enough for the Tigers, the weekend results did not close in time for me to brag about 93.8 percent wins and a two-game lead.
Saturday was tougher with a pair of losses in three games and, as a result, a game knocked off that early lead.
NEW CHALLENGE
Last week, I wrote about the dangers of being embarrassed by a Week 1 prediction.
The example of that would be defending District 2 Class 3A champion Lakeland opening with a 41-12 road win in a game I predicted Lake-Lehman would win.
Week 2 presents its own set of challenges.
Misinterpret and overreact to what we think we learned from Week 1 and it's just as possible to look silly.
So, with that said, we'll take another shot at a new slate of games. Home teams are in bold italics.
BEST GAME
Williamsport made sure its opener at Crestwood did not live up to that billing last week, pulling away, 33-13. I can't see that happening in this week's showdown, Delaware Valley at Valley View. The teams did not meet a year ago when Valley View determined it needed more time to prepare for the start of the season coming off COVID-19 delays. The Lackawanna Football Conference's best program over the past decade faces the conference's most consistent force if one chooses to trace the history back through the Big 11 glory days. This one, with Delaware Valley and Valley View ranked 2-3 among Big Schools in the Gaughan Auto Store Super Six on NEPAFootball.com, makes for an easy choice on where I need to be Friday night.
Delaware Valley 21, Valley View 20.
UPSET SPECIAL
Another game like Saturday's opener and I'll be left to explain that I really do respect the Lakeland program – distant past, recent past and present. This one is more about the emerging talent and veteran base of the opponent. Lackawanna Trail, new to the Super Six as the sixth-ranked Small School, could climb higher by getting past fifth-ranked Lakeland.
Lackawanna Trail 14, Lakeland 13
BEST OF REST
The two above games are the only ones that match Super Six teams against each other. Western Wayne, the third-ranked Small School, hosts a team making a case for possible inclusion in the Big School rankings.
Western Wayne 21, North Pocono 17
BOUNCE BACKS?
Are Dunmore and Dallas better than they looked in opening losses to quality opponents Western Wayne and Valley View? Possibly. Scratch that. Probably. Tough road games, however, may mean they will need one more week before proving it.
Old Forge 26, Dunmore 14
Wyoming Valley West 33, Dallas 17
BRAGGING RIGHTS
Lackawanna Football Conference teams went 6-2 vs. the Wyoming Valley Conference in Week 1. There are two more games between the conferences this week. A dominance on either side can have a cumulative effect in power ratings and show up later in the number of teams from each conference in the District 2 playoffs.
Susquehanna 27, Hanover Area 18
Mid Valley 34, Holy Redeemer 14
REPEAT PERFORMANCE?
Wyoming Area, the 2019 Pennsylvania Interscholastic Athletic Association state Class 3A champion, opened the season with a road win over a Class 6A opponent. Can the Warriors do it again? They have the necessary strength up front and will have a much better chance of matching Wilkes-Barre Area's speed than most Small Schools.
Wyoming Area 28, Wilkes-Barre Area 17
FIRST WINS?
Joe Giorgio won his coaching debut in the opener against Holy Redeemer, 34-28. Now, his Holy Cross team will be trying to prevent another first-year coach, Jeff Arthur, from getting his first win at Carbondale. West Scranton's Dennis Hricenak is also going after his first win following a winless record in the shortened 2020 season.
Carbondale 19, Holy Cross 12
Wallenpaupack 35, West Scranton 13
THE REST
Expect road teams to come out on top of the majority of the remaining games.
Scranton Prep 40, Scranton 13
Tunkhannock 16, Pittston Area 10
Crestwood 26, Berwick 18
Lake-Lehman 33, Nanticoke 16
Abington Heights 20, Honesdale 6
Harrisburg 40, Hazleton Area 6
Williamsport 24, Altoona 21
KEEPING SCORE
Our season-long competition with The Rick's Picks is off to a close start. The picks here at NEPASportsNation were 16-3 (84.2 percent) for the first week, good for a one-game lead over Rick Notari's 15-4 (78.9 percent). We only disagreed on three games last week. This week, the number increases to four. See where our picks are different by checking out The Rick's Picks at https://www.nepafootball.com/2021-the-ricks-picks-week-2/.
EDITOR'S NOTE
Since the original posting, these predictions were altered merely to remove the canceled Riverside game.