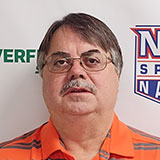 By Tom Robinson, NEPASportsNation.com
It is time to start thinking ahead.
The Wyoming Area Warriors certainly are.
In 2019, Wyoming Area traded the possibility of perfect season for the preparation the team needed to become District 2's first Pennsylvania Interscholastic Athletic Association state football champion since 1997.
Wyoming Area's only loss in 2019 was right in the middle of what is now a 63-game winning streak for Southern Columbia, the team it hosts Friday night. The teams made midseason scheduling adjustments to agree to play each other rather than overwhelm overmatched opponents.
This time, they were scheduled from the start.
While it may be a stretch to say Friday's battle of unbeatens can lead to another state title run, Wyoming Area could use the extreme test against the four-time defending state champions, to prepare for what should be District 2's best tournament.
There are six unbeaten teams remaining in District 2 and they are largely grouped together.
The PIAA has six classifications for football, but four of the six unbeatens are all together in Class 3A where Western Wayne, Scranton Prep, Lakeland and Wyoming Area could create a great pair of semifinals.
There are seven divisions between the Lackawanna Football Conference and Wyoming Valley Conference and three of the unbeatens are in the same one – LFC Division 2. With an overemphasis on district and state playoffs, the regular-season races are virtually ignored, but those three Division 2 unbeatens have scores to settle. Scranton Prep, Valley View and Western Wayne shared the division championship three ways after all going 1-1 against each other last season.
Old Forge is the other unbeaten and, as a Class A school, the only one of the six that does not have one of the other unbeatens on its remaining schedule.
Five of the teams are 3-0 while Western Wayne is 2-0 after having its out-of-state game canceled last week because of a COVID situation.
Wyoming Area is almost certainly sacrificing its perfect record Friday. That's not knocking the Warriors as much as it is recognizing the 90-game, regular-season winning streak the Tigers bring with them.
More likely, Friday's questions are how competitive Wyoming Area can be with Southern Columbia and what benefits can it draw from the experience to help it when the postseason rolls around.
As for the rest of the unbeatens – Old Forge and Scranton Prep will still be standing after this weekend because their fourth games were postponed because of COVID-19 situations with their opponents.
Five perfect records going into next weekend seems likely.
Wyoming Area likely won't have a perfect record when it gets to Lakeland in two weeks.
There are, however, many other potential unbeaten battles remaining.
Western Wayne has three of the other unbeatens on its schedule – Scranton Prep, Lakeland and Valley View.
Scranton Prep and Valley View play each other and Western Wayne.
Valley View may have the most interesting schedule of all. It has a series of very-winnable games coming up, all leading up to games against Western Wayne and Scranton Prep back-to-back to close out the 10-game regular season.
There's a lot to look forward to in the remaining six weeks, but first let's see if we can figure out what's ahead this weekend.
Here are this week's picks with home teams are in bold italics.
UNBEATEN BATTLE
The 2019 battle of eventual state champions was scoreless for a quarter before Southern Columbia pulled away, 42-0. It will be interesting to see if the Warriors can keep it closer longer and cut into that margin. Gavin Garcia, who scored three touchdowns in the game two years ago, is still leading the Tigers.
Southern Columbia 43, Wyoming Area 26
MORE UNBEATENS
With Scranton Prep and Old Forge off, it's up to Valley View, Lakeland and Western Wayne to extend perfect seasons. All three face larger schools. Lakeland has the biggest test, hosting Wallenpaupack, the only opponent of the three with a winning record. Western Wayne is the only one on the road, playing at Crestwood, the defending District 2 Class 4A champion, but a team struggling at 0-3. Valley View has the added advantage of picking up an extra home game with the switch in site because Scranton Memorial Stadium is still unavailable because of construction delays.
Lakeland 33, Wallenpaupack 25
Western Wayne 28, Crestwood 14
Valley View 48, Scranton 9
BEST GAME
There is only one other game with two winning teams against each other. Tunkhannock has won two straight and goes to North Pocono for a meeting of 2-1 teams.
North Pocono 29, Tunkhannock 15
LFC VS. WVC
Dunmore and Holy Cross gave the LFC a 9-3 lead over the WVC in interconference games this season. The are more on the schedule, including Montrose playing Holy Redeemer at Northwest in a game that was move dup from Saturday to Friday night.
Holy Redeemer 24, Montrose 12
Wyoming Valley West 24, Abington Heights 21
Carbondale 20, Hanover Area 18
Delaware Valley 32, Wilkes-Barre Area 29
THE REST
Honesdale at Riverside could be the best of the rest of the games. Don't look now, but Holy Cross is poised to come out of the weekend with a 3-1 record.
Riverside 29, Honesdale 24
Mid Valley 37, West Scranton 17
Selinsgrove 10, Berwick 0
Hazleton Area 26, Pittston Area 6
Shamokin 23, Nanticoke 6
Williamsport 23, Central Mountain 16
Holy Cross 43, Columbia-Montour Vo-Tech 21
Lackawanna Trail 23, Susquehanna 13
KEEPING SCORE
While going 13-5 (72.2 percent), I managed to add one game to the lead over The Rick's Picks by Rick Notari on our partner website, NEPAFootball.com. The picks here at NEPA Sports Nation are 39-15 (72.2 percent) for the season, four games ahead of Notari's 35-19 (64.8 percent). In the games we disagreed, I was 2-1 last week to make it 7-3 on the season and create the four-game edge. The lead will last at least one more week because Rick and I disagree on just two game this week. See where our picks are different by checking out The Rick's Picks at https://www.nepafootball.com/2021-the-ricks-picks-week-4/.