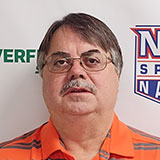 By Tom Robinson, NEPASportsNation.com
We're halfway through the high school football season and like many of the teams covered in this weekly feature, my predictions to date have produced mixed results.
I am able to claim a four-game lead over The Rick's Picks in our friendly competition with Rick Notari from our partner website, NEPAFootball.com.
It is probably safe to speak for both of us in saying that the success rate has now been what either of us expect. Generally speaking, for most seasons, 80 percent is a reasonable, beatable target for accuracy when predicting high school games.
In the predictions here, there have been two weeks of which to be proud, two with disappointment and some explaining to do and one that we'll describe as acceptable.
There are some teams out there who could probably say that describes their seasons to date.
MIDWAY REPORT
The competition with The Rick's Picks is primarily who can pick the most winners in games each week.
Because he consistently manages to get his picks column completed before mine – I'll use the very legitimate excuse that I am writing many more stories each week – I somewhat let Rick set the agenda.
When The Rick's Picks season-opening column included predictions on all the division and district races, I weighed in as well.
So, when Rick's midseason column included updated predictions, well, I couldn't resist trying to beat them.
Here goes …
The champion and top threat in each Lackawanna Football Conference race: Delaware Valley and North Pocono in Division 1; Scranton Prep and Valley View in Division 2; Lakeland and Dunmore in Division 3; Lackawanna Trail and Old Forge in Division 4. With their first-half success, it is not reasonable to characterize teams like North Pocono and Valley View as dark horses, therefore, we chose the term "top threat."
Those are the same eight teams I listed preseason, but I have reversed the lower divisions. Lakeland clearly deserves to be the Division 3 favorite whereas I'll admit the Lackawanna Trail selection is a bit of an upset pick, rather than anything Old Forge has been lacking.
The champion and top threat in each Wyoming Valley Conference race: Hazleton Area over Williamsport in Class 6A/5A Division; Dallas over Berwick in Class 4A Division; Wyoming Area over Lake-Lehman in Class 3A Division.
The top division is a change with Hazleton Area not mentioned in the preseason when Williamsport was listed as the favorite over Wyoming Valley West. Dallas moves up and replaces Crestwood from what I predicted at the beginning and Berwick joins the debate. The Class 3A Division has not changed other than Wyoming Area separating itself from the pack even more than expected.
My preseason conference dark horse picks were Mid Valley, which has won four straight, and Tunkhannock, which has run hot and, more often, cold. I'll replace Tunkhannock with Wyoming Valley West. Since I did not list Mid Valley in either of the top three LFC Division 3 spots above, the Spartans definitely remain the team I see with the best chance of disrupting the long-range predictions.
The district and subregional championships and finals matchups: Delaware Valley over Hazleton Area in District 2 Class 6A; Whitehall over East Stroudsburg South in District 2-11 Class 5A Subregional, with Wyoming Valley West named District 2 champion; Valley View over North Pocono in District 2 Class 4A; Scranton Prep over Wyoming Area in District 2 Class 3A; Lackawanna Trail over Dunmore in District 2 Class 2A; Old Forge over Holy Cross in Class A.
The changes from preseason are in Class 4A where North Pocono has replaced Crestwood as the top threat and in the subregional where Whitehall is new after the preseason pick was East Stroudsburg South over Southern Lehigh.
Just as a few opinions have changed between preseason and midseason, I reserve the right to change my mind between now and Weeks 10 and 13.
Because I don't shy away from a challenge, I'll make the early predictions of Scranton Prep over Valley View and Scranton Prep over Wyoming Area in the two most anticipated games of the season. More importantly, the margins appear to be very small in both cases, making those games two to simply look forward to seeing on the field more than trying to dissect in advance.
More than any others, those two give us games to which we can eagerly look forward.
In the meantime, Week Six predictions, with home teams in bold italics:
TOP GAMES
As one of just two 5-0 teams in District 2 – Valley View is the other while Scranton Prep and Old Forge stand at 4-0 – Lakeland is not ready to be ruled out of the deep Class 3A race.
In fact, it is Lakeland which currently leads the points race for top seed over second-place Scranton Prep and third-place Wyoming Area (4-1).
After Friday night's showdown at Lakeland, either the host Chiefs will disrupt the perception of the Class 3A race or the visiting Warriors will create a shuffle in the ratings race.
The prediction here is that it will be time for the calculators or, more accurately, to let the spreadsheets do their work and generate the new rankings leaders.
Wyoming Area 25, Lakeland 18
RANKED BATTLE
The Wyoming Area-Lakeland game is one of two between teams in the Gaughan Auto Store Super Six Power Rankings, the NEPAFootball.com feature that ranks teams from the LFC and WVC.
The other puts two surging teams together which, according to predictions above, is a preview of the District 2 Class 6A title game.
Delaware Valley has won two straight since losing its first three games, all to state-ranked opponents. Hazleton Area has won three straight after losing its first two games.
If Delaware Valley wants to host the more important (potential) second meeting, it may need to win the first.
Delaware Valley 34, Hazleton Area 24
GOING BOWLING
The 29th annual Wayne-Pike Shrine Bowl, which in other years includes Wallenpaupack as part of a rotation, is set for the Honesdale at Western Wayne game Friday night. After two wins to start the season, Western Wayne has gone sideways, in part because of injury. Both teams are 2-3.
Western Wayne 26, Honesdale 18
UPSET SPECIAL
Two teams in offensive transitions meet when Susquehanna goes to Holy Cross Saturday afternoon. First-year coach Joe Giorgio has made Holy Cross into a winning team – and a more competitive team in its losses – by recognizing the team's strengths and using a more basic approach of power football led by the toughness of tailback Logan Tierney. Susquehanna has struggled, including in the Red Zone, in its move from decades of option football to a wide-open passing game, featuring strong-armed sophomore quarterback Colton Stone. Most signs point to the host Crusaders. They are 3-2 to Susquehanna's 0-5. They have a .458 District 2 playoff power rating, compared to the Sabers' .197, which is second-worst in all of District 2 to Susquehanna County rival Montrose. The one common opponent is Hanover Area, which Holy Cross beat by eight on the road and Susquehanna lost to by three at home. The one number that steers in a different direction is that the Sabers have been close with two, one-point road losses in addition to the three-point loss at home. Holy Cross will move the ball, but so will Susquehanna. If the Sabers do a better job of turning their threats into points, they will erase the "0" in the win column.
Susquehanna 28, Holy Cross 22
THE REST
With a winning team going against a losing team in 7 of the other 13 games, there should be some clear winners and we're predicting some shutouts.
Old Forge 49, Hanover Area 0
Lackawanna Trail 47, Montrose 0
Scranton Prep 45, West Scranton 0
Valley View 41, Crestwood 6
Lake-Lehman 40, Holy Redeemer 12
North Pocono 22, Abington Heights 3
Wallenpaupack 18, Scranton 0
Mid Valley 34, Riverside 16
Dunmore 17, Carbondale 0
Wyoming Valley West 38, Wilkes-Barre Area 26
Pittston Area 18, Nanticoke 6
Berwick 24, Tunkhannock 18
Williamsport 32, Dallas 27
KEEPING SCORE
The picks here and The Rick's Picks tied for the second straight week, but unlike the 15-2 effort from Week Four, the mark was just 11-5 (68.8 percent).
My picks are 65-22 (74.7 percent) for the season, remaining four games in front of Notari's 61-26 (70.1 percent).
The lead will last at least one more week.
Last week, we had four picks different and the first two results in went in Rick's favor before the last two restored my lead to four games.
This week, there are only three games on which we disagree.
See where our picks are different by checking out The Rick's Picks at https://www.nepafootball.com/2021-the-ricks-picks-week-6/.