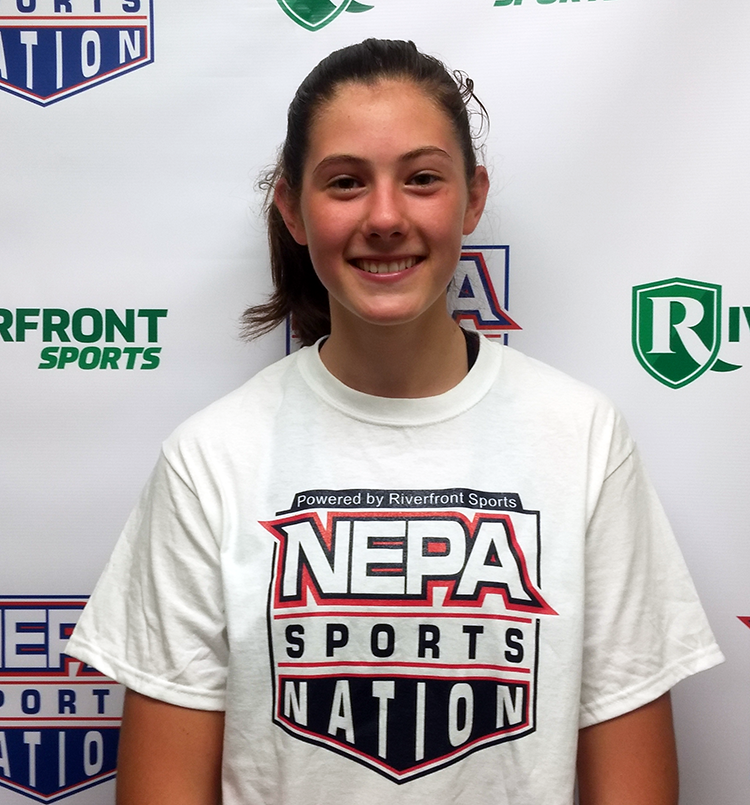 Another measurement of how productive Ciera Toomey's summer with the NEPA Elite Clark 17U girls AAU basketball team is out.
The latest HoopGurlz Recruiting Rankings for the Class of 2023 on ESPN.com have Toomey up to third in her class nationally in the rankings of girls basketball prospects.
Toomey, recently named the Hoop Group Showcase League 17U Most Valuable Player for her role in leading NEPA Elite to a title repeat, was 14th nationally four months ago. The 6-foot-3 Dunmore junior climbed to sixth in the previous update and has since moved up three more spots.
"Her stock really rose," NEPA Elite coach Kevin Clark said when reacting to Toomey's MVP selection.
ESPN confirmed that in the latest rankings.
Toomey is weighing two dozen offers from National Collegiate Athletic Association Division I programs, including 11-time national champion Connecticut and its top rival, Notre Dame.
At Dunmore, Toomey was a first-team Class 4A, all-state selection as a sophomore.
A pair of 6-foot guards – Mikaylah Williams from Parkway (La.) and Judea Watkins from the Windward School (Calif.) are the only players ranked ahead of Toomey in the Class of 2023.