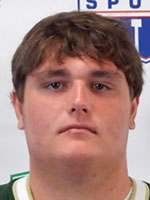 By Tom Robinson, NEPASportsNation.com
PLYMOUTH – Wyoming Area, the Pennsylvania Interscholastic Athletic Association state champion in 2019, and Lake-Lehman, a District 2 finalist in the shortened 2020 season, appear to remain the top two Wyoming Valley Conference Class 3A Division teams.
Of the eight returning players in the division who received all-star recognition from NEPAFootball.com last season, six play for the Warriors and the other two are with the Black Knights.
Wyoming Area is led by the return of Nick Elko, an all-District 2 defensive lineman, the WVC Division 2 Lineman of the Year and a two-way, first-team, all-star choice in the line in 2020.
Elko is not the only Warrior with impressive credentials.
Blaise Sokach-Minnick was a first-team division all-star at defensive end.
Drew Mruk, as a running back, and Rocco Pizano, as an athlete, were second-team choices on offense while lineman Jayden Rusyn and back Leo Haros made the second-team defense.
Lake-Lehman's top returnee is lineman Jake Simoson, a first-team selection on defense and second-team on offense in the division.
Mason Lee made the second team in the defensive line.
The other three teams – Nanticoke, Hanover Area and Holy Redeemer – each have their own reasons to believe it could be their time to move up.
A closer look at each WVC Class 3A Division team: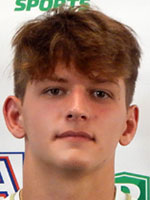 WYOMING AREA
The short regular season and even shorter playoff process kept Wyoming Area from having a postseason opportunity to try to defend its Class 3A state title last season after going 5-3.
The Warriors look to return to the district playoffs and the pursuit of a state tournament shot.
"We believe that the state championship validated our program in terms of specifically winning a state champion, however, we have a long-standing tradition of excellence and a very high-level bar set for our program," Warriors coach Randy Spencer said in an interview at WVC Football Media Day. "The standards were set for our program by the previous 60 years of Wyoming Area football that had been played. We have long-standing championship-level football and to us it was just kind of an honor two years ago to get to that level and achieve that.
"It wasn't just us playing. It was everyone in the history of our program."
The recent history has an already strong program on the upswing, particularly since PIAA enrollment adjustments have had the Warriors as a Small School the last four years while they continue to test themselves against a schedule of bigger schools, many of them contenders.
"We feel we're at a very high level," Spencer said. "Our goal is to maintain it. Realistically, you have different levels of talent from year to year in the cycle of kids that come through your program.
"But, we're certainly striving to maintain that very high level. I believe we have the pool of talent, combined with the experience, in this year's group to contend at the district level and potentially go on a run."
In the cases of Mruk, Elko and Pizano debates can be started in terms of which side of the ball they are most effective.
Mruk was the team's top tackler from his inside linebacker position in addition to averaging more than nine yards per carry while leading the division in rushing.
Pizano received more postseason awards recognition from other media sources for his defensive work as a cover cornerback.
Another versatile player is Sokach-Minnick, the all-star defensive end, Penn State walk-on commit as a long snapper and now starting quarterback.
Haros can line up at running back or receiver while also starting in the secondary.
Jayden Rusyn will be in the starting lineup on offense, the only question is where. He is listed as a fullback and tight end, but also has experience at guard.
Tackle Ryan Gilpin, wide receiver/defensive back Usamah Alansari and nose guard/linebacker Aaron Crossley also return to the starting lineup, plus a deep Warriors roster includes several others who rotated into the action at times.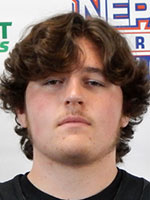 LAKE-LEHMAN
Jerry Gilsky said his Black Knights are "a hard-working group" that is "looking to continue the winning tradition" at Lake-Lehman.
To do so, the veterans in the line will have to lead the way as the team works through replacing several key pieces lost to graduation.
Fullback/inside linebacker Joe Vegas and wide receiver/safety Dustin Heinrich join Simoson and Lee as the returning starters.
Lake-Lehman was 7-2 last season when it went 4-0 against the only WVC Small Schools.
After winning their first seven, the Black Knights lost a pair of three-point games, in overtime in a battle of unbeatens with District 2 Class 4A champion Crestwood, then on the road against Lakeland in the District 2 Class 3A title game.
Lake-Lehman opens with Lakeland, but Gilsky said the preseason had to be about preparing for the entire season not the rematch.
"It's not the first game, it's the season," Gilsky said. "So many guys build the first game up because everybody knows you want to get on the positive side to start with a win.
"My goal is to be in the playoffs. … To me, you fail when you put too much energy on one game."
NANTICOKE
The Trojans return six offensive and seven defensive starters as well as other players who gained experience a year ago.
"With a strong weightroom and a lot of young guys getting experience last season, we are looking to surprise some teams this season," Nanticoke coach Ron Bruza said.
Nanticoke will need to tighten up defensively after giving up at least 35 points in all of its losses during a 2-6 season in 2020.
The Trojans will look to build a strong ground game.
They return three of the five players who rushed for more than 100 yards last season plus three of their starting offensive linemen.
Aidan Jaskulski, Ashton Brozusky and Ayden Everett are the experienced ballcarriers.
After the team struggled through the air last season, Seth Raymor was moved from tight end to quarterback.
Guard/defensive tackle Ryan Wiaterowski is a two-way starter up front.
Tackle Braden Zaremba and guard Jeff Ultsh are the other returning offensive linemen.
Jaskulski is back in the secondary and Brozusky is back at linebacker.
Other returnees on defense include Raymor and Jaydon Johnson at ends, Alex Fine at linebacker and Peyton Kepp in the secondary.
HANOVER AREA
The Hawkeyes have an even split between positions filled by returning starters and those in the hands of newcomers.
"We lost a lot of experience from last year's team," Hanover Area coach Rick Hummer said. "We need to grow quickly to be competitive.
"We just have to get back to playing tough, gritty football and have confidence in ourselves."
Much of the team's experience is at receiver and in the secondary.
Running back/cornerback Jeremy Vega, wide receiver/cornerback J.C. Wilder and wide receiver/safety Jake Zola are the two-way starters coming back.
Returning outside linebacker Christian Torres takes over at quarterback.
The other returnees are wide receiver Sean Dooner, safety Aiden Shamaski, center Jonathan Skipalis, guard Chase Whitman and tackler Xavier Ankner.
HOLY REDEEMER
Holy Redeemer is looking to make a significant move up after winning just one game in the last two seasons – a full 2019 and a half season of 2020 – combined.
"This is probably the best group of guys I've been around here and I'm excited for them," said Royals coach Tyson Kelley, who thinks the program's first winning season could be within reach.
Senior Christian Leon, last season's second-leading rusher, and junior Zachary Perta, the team receiving leader, have each been starting since their freshman seasons.
Lineman Jeffery Kozerski and wide recever Jaden Halstead return and the Royals also regained some players who chose to sit out last season because of COVID precautions.
Josh Wesneski was working at quarterback in the preseason, along with likely starter Jacob Hunter, and will be at one of the running back or receiver spots if not behind center.
DeSean Knox, a starter in 2019, is at defensive tackle while Kozerski returns at end.
Cornerbacks Perta and Hunter and safety Wesneski return to the secondary.
Stan Wateski and Leon are expected to be the linebackers in the 4-2-5 defense.
EDITOR'S NOTE: This report includes some information that was gathered by Chris Kucharski from NEPAFootball.com.
MORE ON WVC CLASS 3A DIVISION
NEPAFootball.com also has capsules with vital information on each of the team's in the division. They can be viewed at:
Wyoming Area: https://www.nepafootball.com/2021-season-preview-wyoming-area/.
Lake-Lehman: https://www.nepafootball.com/2021-season-preview-lake-lehman/.
Nanticoke: https://www.nepafootball.com/2021-season-preview-nanticoke/.
Hanover Area: https://www.nepafootball.com/2021-season-preview-hanover-area/.
Holy Redeemer: https://www.nepafootball.com/2021-season-preview-holy-redeemer/.