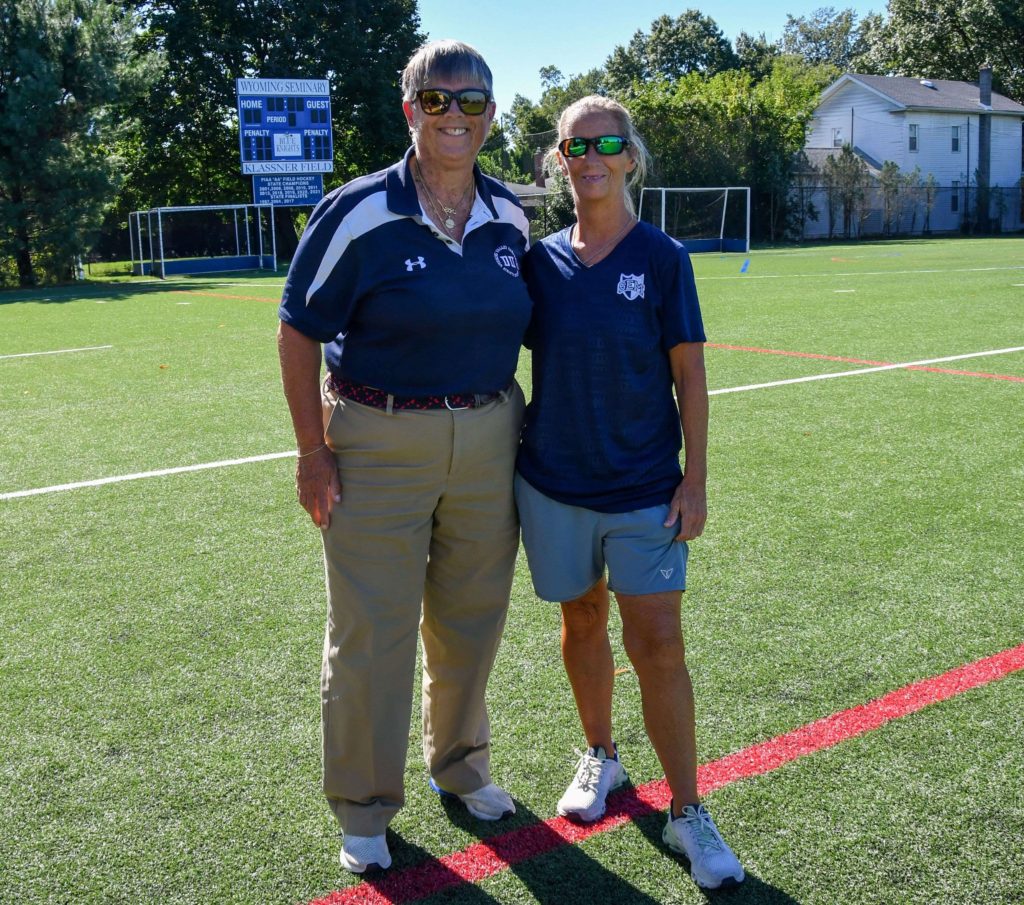 KINGSTON — Margaret Kerrick will be Wyoming Seminary's next head field hockey coach, the school announced Thursday.
Kerrick has a thorough knowledge of the sport — and the Sem program — thanks to her decades of experience as a player and coach, including the past 21 seasons as an assistant coach at Wyoming Seminary.
"I'm just thrilled," Kerrick said. "I am very, very grateful for the opportunity.
"It's a chance of a lifetime to get to coach at Sem."
Kerrick's predecessor, Karen Klassner, announced prior to the 2022 season her impending retirement after a 50-year career that included 757 wins and 10 Pennsylvania Interscholastic Athletic Association state championships.
"I think Margaret is the embodiment of what we have tried to do all these years," Klassner said. "I think people look at the wins, losses and state championships and they lose sight of the fact that our real goal is to set people up for success in the world beyond Wyoming Seminary. I'm excited for Margaret — and she is very excited."
Kerrick graduated from Earlham College in Indiana, where she played field hockey and softball while attaining a bachelor's degree in sociology. Although she played offense in college, Kerrick's coaching at Sem has focused on the team's defense.
Kerrick began her field hockey coaching career in 1988 at Misericordia, serving as an assistant coach for 10 seasons.
Since joining the Sem sidelines in 2002, Kerrick, working especially closely with the team's goalkeepers and defensive unit, has helped the Blue Knights win PIAA state championships in 2006, 2008, 2010, 2011, 2013, 2018, 2019, 2020 and 2021.
With the help of assistant coaches Kerrick, Kim Barbacci and Sarah Denion, Klassner closed her coaching career in 2022 by winning Sem's sixth consecutive Wyoming Valley Conference Division 1 championship.
Wyoming Seminary Interim Director of Athletics C.J. Kersey said that Kerrick's extensive field hockey knowledge and coaching experience, as well as her vision for the future of Sem field hockey, made her the right choice for this position.
"Our goal for all sports teams is to be competitive while emphasizing teamwork and positive relationships within the team," Kersey said. "Margaret also believes in these goals and we are proud to say she will lead Sem field hockey."