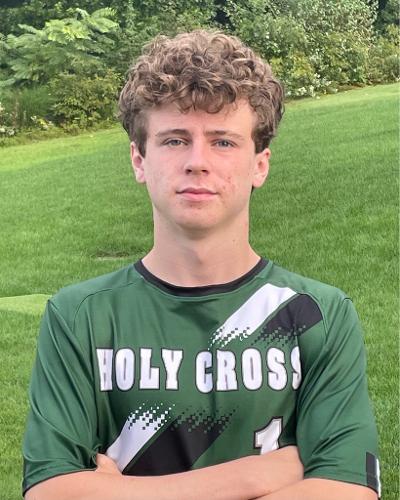 After a season in which he ranked among the nation's most productive boys soccer scorers, Holy Cross junior forward Ron Prislupski is one of the 10 District 2 players to receive all-state recognition from the Pennsylvania State Soccer Coaches Association.
Prislupski is joined by senior midfielders Shay Gillen from Valley View and Hunter Rolles from Crestwood, senior forward Gerald Welsted from Blue Ridge and junior midfielder Thomas Iskra from Wyoming Seminary as the District 2 representatives on the boys all-state team.
Wilkes-Barre Area senior forward Krystal Haerrter, who is committed to play on the National Collegiate Athletic Association Division I level at Iona College, is one of five District 2 girls on the all-state team.
Nanticoke senior forward Alexis Atkins, Lakeland junior forward Nadia Gill, Wallenpaupack sophomore forward Abby Kimler and Delaware Valley senior midfielder Sydney Bolles are the others.
Gillen and Prislupski also made the the Region II (East) All-American team.
Prislupski finished the season with 72 goals and 17 assists, pushing his career total to 110 goals while leading Holy Cross to Lackawanna League Division 2 and District 2 Class A titles. Among schools that report statistics through maxpreps.com, his goal total was second in the country, just one behind Alex Waggoner from Santa Fe, N.M., and his points total was third.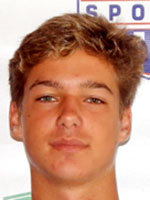 Gillen scored 19 goals and assisted on 11 more while leading Valley View to a 11-2-4 season, then followed it up with four goals and the Most Valuable Player award in the UNICO Cup, the Lackawanna League's senior all-star game.
Rolles led Crestwood to the Wyoming Valley Conference Division 1 title.
Welsted set a Blue Ridge school record for goals in a season with 37 while helping the Raiders win the Lackawanna League Division 3 title.
Iskra's list of clutch goals included the overtime game-winner to avenge two regular-season losses and lift Wyoming Seminary over Wyoming Area for a successful repeat of its District 2 Class 2A title.
Haerrter returned from an injury that caused her to miss the start of the season and led the Wolfpack to second place in WVC Division 1.
Atkins led Nanticoke to a winning season and a berth in the District 2 Class 2A semifinals.
Gill scored 44 goals while leading Lakeland to Lackawanna Division 2 and District 2 Class A championships.
Kimler was the top scorer in Lackawanna Division 1 while leading Wallenpaupack to a third-place finish. She scored 27 goals and assisted on 3.
Bolles led Delaware Valley title repeats in Lackawanna Division 1 and District 2 Class 4A.