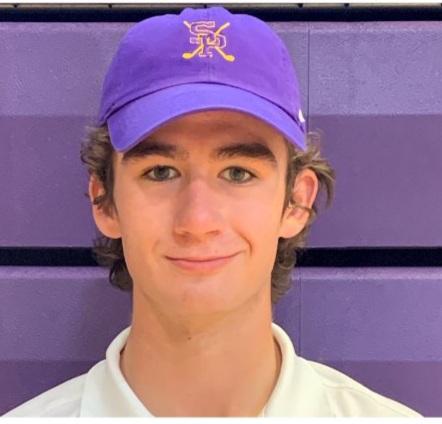 EDITOR'S NOTE: As a step in getting ready for the upcoming 2021 fall sports season, NEPASportsNation.com is taking a look back at the 2020 season in District 2.
Team champions
Scranton Prep won a Pennsylvania Interscholastic Athletic Association state title in Class 2A.
Abington Heights, in Class 3A, and Scranton Prep were the District 2 champions.
From top to bottom, Scranton Prep, Riverside, Lackawanna Trail and Montrose won the Lackawanna League's four division titles.
Dallas, Hazleton Area and Holy Redeemer won Divisions 1 through 3 of the Wyoming Valley Conference.
Individual champions
Bill Pabst from North Pocono, in Class 3A, and Michael Sewack from Scranton Prep, in Class 2A, were the district champions.
State impact
Scranton Prep became the first Lackawanna League team and second District 2 team to win a state golf championship.
The Cavaliers shot a four-player team score of 16-over-par, 300 to win by seven strokes over Sewickley Academy and at least 23 over the four other teams that made it to Heritage Hills Golf Resort in York for the championships.
Michael Sewack led the way with a 1-over-par, 72; Michael Lynch shot 74; Matt Tressler had a 76 and Thomas Lynch a 78.
Tressler, the only senior in the state championship match lineup that also included Ben Galko, nearly made it a sweep of the Class 2A boys championships for the Cavaliers. He reached a playoff for the individual title before settling for second place when North East's Isaiah Swan won on the first hole.
Swan and Tressler each shot 69, five shots better than the rest of the 48-player field.
Abington Heights finished fifth in the Class 3A boys team tournament.
James Flickinger led the way with a 77 and the Comets shot 321, 24 shots behind champion Erie Cathedral Prep.
North Pocono's Bill Pabst shot even-par, 71 to finish tied for sixth in the Class 3A individual tournament.
Standings
Lackawanna Division 1: Scranton Prep 8-0-2, Abington Heights 7-2-1, North Pocono 6-3-1, Wallenpaupack 5-5, Valley View 1-8-1, Honesdale 0-9-1.
Lackawanna Division 2: Riverside 10-0, Delaware Valley 6-2-2, Dunmore 6-3-1, Scranton 4-5-1, West Scranton 1-9, Holy Cross 1-9.
Lackawanna Division 3: Lackawanna Trail 8-0, Mid Valley 6-2, Lakeland 4-4, Western Wayne 2-6, Old Forge 0-8.
Lackawanna Division 4: Montrose 6-0, Blue Ridge 4-2, Mountain View 1-5, Elk Lake 1-5.
WVC Division 1: Dallas 9-1, Pittston Area 6-4, Tunkhannock 3-7, Wilkes-Barre Area 3-7.
WVC Division 2: Hazleton Area 10-0, Crestwood 6-4, Wyoming Valley West 3-7, Berwick 0-10.
WVC Division 3: Holy Redeemer 11-1, Lake-Lehman 10-2, Hanover Area 9-3, MMI Prep 5-6, Wyoming Seminary 4-7, Wyoming Area 2-10, Nanticoke 0-12.
Playoffs
Scranton Prep shut out Blue Ridge, 9-0, in the first round, then defeated two other division champions, Riverside, then Lackawanna Trail to earn the Lackawanna spot in the Class 2A district final.
Abington Heights defeated Wallenpaupack in the semifinals and North Pocono in the Lackawanna final in Class 3A.
Hazleton Area defeated Dallas, 322-332, for the WVC's berth in the district Class 3A final. Lake-Lehman beat Holy Redeemer, 320-326, in Class 2A.
COVID Impact
The PIAA eliminated its East and West Regional qualifiers for individuals trying to reach the state tournament. There were less spots available to advance out of the District 2, but those who did advance went directly to the state tournament.
Carbondale, which would have been a Lackawanna Division 3 member, and Forest City, which would have played in Division 4, sat out the season. Once those teams were out, the entire remaining Lackawanna scheduled got played and only one of the 84 WVC matches had to be canceled.
Noteworthy
Scranton Prep's path to the state title included winning the District 2-4 Subregional, 325-358, over Lewisburg as Michael Sewack shot 77 and Tressler added a 79. … Abington Heights made it to the state Class 3A tournament by beating East Juniata, 334-350, behind an 80 by Bryce Florey and 81 by James Flickinger. … Pabst edged 2019 champion Logan Paczewski from Dallas, 72-73, for the district Class 3A title. … Sewack won his district title with a 75 and was the only Class 2A player to break 80. … The previous state title from District 2 was produced by the Holy Redeemer boys in Class 2A in 2013.