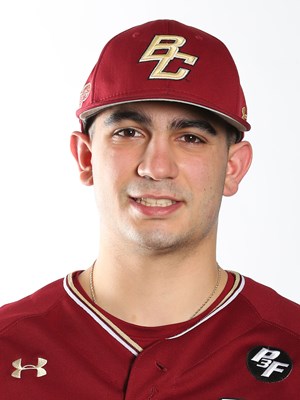 Scranton Prep graduate Vince Cimini became a regular starter in the Boston College infielder as a sophomore in 2021.
Cimini handled 104 chances and was part of 10 double plays without making an error while starting 37 games at second base, third base and first base and playing as a substitute at shortstop.
Boston College went 10-23 in the Atlantic Coast Conference and was 21-28 overall. Cimini played in 46 of those 49 games.
With the help of a 4-for-4 game against Holy Cross on St. Patrick's Day and a 3-for-5 effort with a double 10 days later against Clemson, Cimini finished with a .216 batting average and .375 on-base percentage. He walked 32 times and scored 21 runs to go along with 7 doubles and 14 RBI.
Cimini had played in five games, including two starts, in the shortened 2020 season. He was 2-for-11 (.182) with three runs scored.
This summer, Cimini is playing for the Vermont Mountaineers of the New England Collegiate Baseball League.