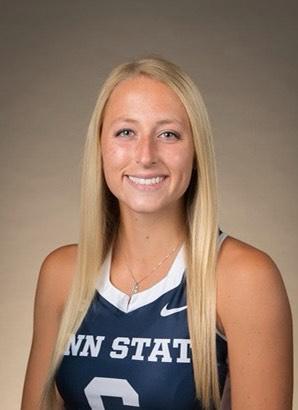 By Tom Robinson, NEPASportsNation.com
Bree Bednarski finished her field hockey playing career last fall playing for fourth-ranked Penn State in the National Collegiate Athletic Association Division I Tournament.
Bednarski will begin her coaching career in the sport in the fall by leading Wyoming Area, which has reached two of the last three Pennsylvania Interscholastic Athletic Association Class A state semifinals.
The Wyoming Area School Board recently named Bednarski to serve as the new head coach of her alma mater.
"I'm going to take a lot of the knowledge I've learned in college and try to implement it into the high school," said Bednarski, whose first coaching assignment took place this spring with the junior high track and field team at Wyoming Area. "Coaching has always been in the back of my mind that I would like to do it and then seeing that this job opened, at Wyoming Area, I figured I had to do it."
Bednarski was one of District 2's top all-around athletes during her time at Wyoming Area. She set a state single-season record for field hockey goals, sprinted to district track titles and earned all-star honors as a lead-off hitting outfielder on the softball team.
After starting her college career with one season at the University of Michigan, Bednarski transferred and played four seasons at Penn State. She scored the overtime game-winner in the 2019 Big Ten semifinals when Penn State upset Maryland, the nation's second-ranked team.
While playing in college, Bednarski was aware of what was happening at home.
"I followed it a lot," Bednarski said. "You see a lot of girls now, more than when I was in school, going on to play in college.
"The program's obviously improving a lot and I have been following that while in school. I can see the talent that they have."
Wyoming Area will have to make another girls coaching change following Chad Lojewski's resignation as basketball coach Friday.
For more on Lojewski's decision, see the story on our partner website at: https://nepabasketball.com/2021-22/LojewskiResigns.