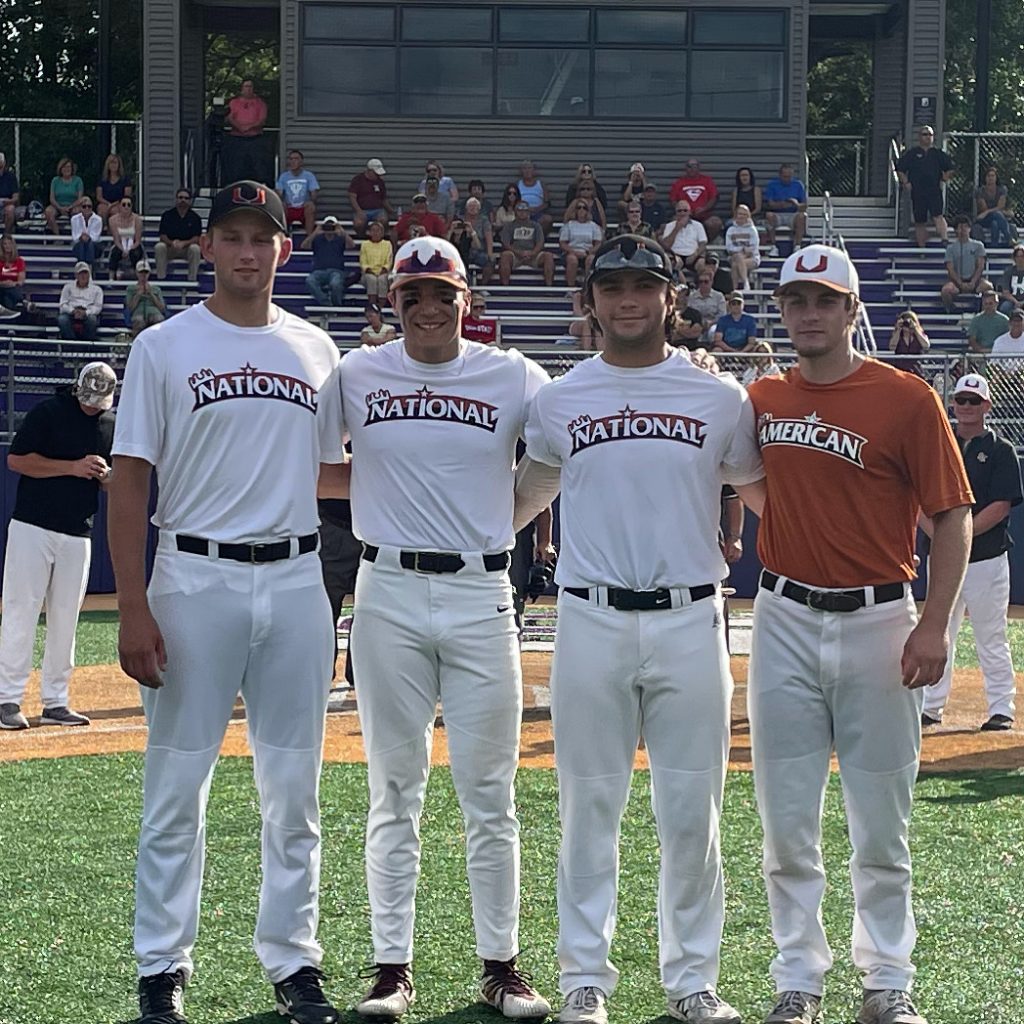 Lackawanna League graduates Ryan Cesarini and Nate Rolka swept the major individual award for the second season of the Baseball U of Pennsylvania Collegiate Summer League.
Cesarini, a recent Valley View graduate who is headed to St. Joseph's University in Philadelphia, was named Player of the Year.
Rolka, a Lackawanna Trail graduate who pitches at the University of Delaware, was selected Pitcher of the Year.
The awards were announced Tuesday when the league conducted its all-star game at the University of Scranton.
The summer league wraps up with playoffs including semifinals Thursday at 5:15 and a championship game Saturday afternoon.
Cesarini and Rolka were two of the leaders as Team Black ran away with first place in the regular season at 18-5, followed by Team White 11-11, Team Texas Orange 11-12 and Team Camo 5-17.
Black and Camo play in one semifinal at Keystone College. Orange and White play in the other at the Pittston Area Primary Center.
The winners meet Saturday at 1 at Pittston.
Cesarini batted .429 in 15 games with team-highs of 5 doubles and 17 runs scored while driving in 9 runs. He had a .541 on-base percentage and .531 slugging percentage for a 1.072 OPS.
Rolka led the league in strikeouts, earned run average and WHIP (walks plus hits per nine 9 innings). He made 5 starts and 11 total appearances, working 31 innings and giving up just 13 hits and 15 walks while striking out 52 and posting a 2.61 ERA.
The two National Collegiate Athletic Association Division I players were also part of the National's 8-2 win over the American in the All-Star Game.
Cesarini had a triple and Rolka threw a scoreless inning.
Nick Reposa from Tunkhannock had two hits, two runs, a stolen base and an RBI for National.
Brad Richards (Lakeland/Penn State Harrisburg) and Hunter Ralston (Pittston Area/University of Scranton) also pitched scoreless innings for National.
Matt Clarke (Hanover Area/Maryland-Baltimore County) threw a scoreless inning for American.