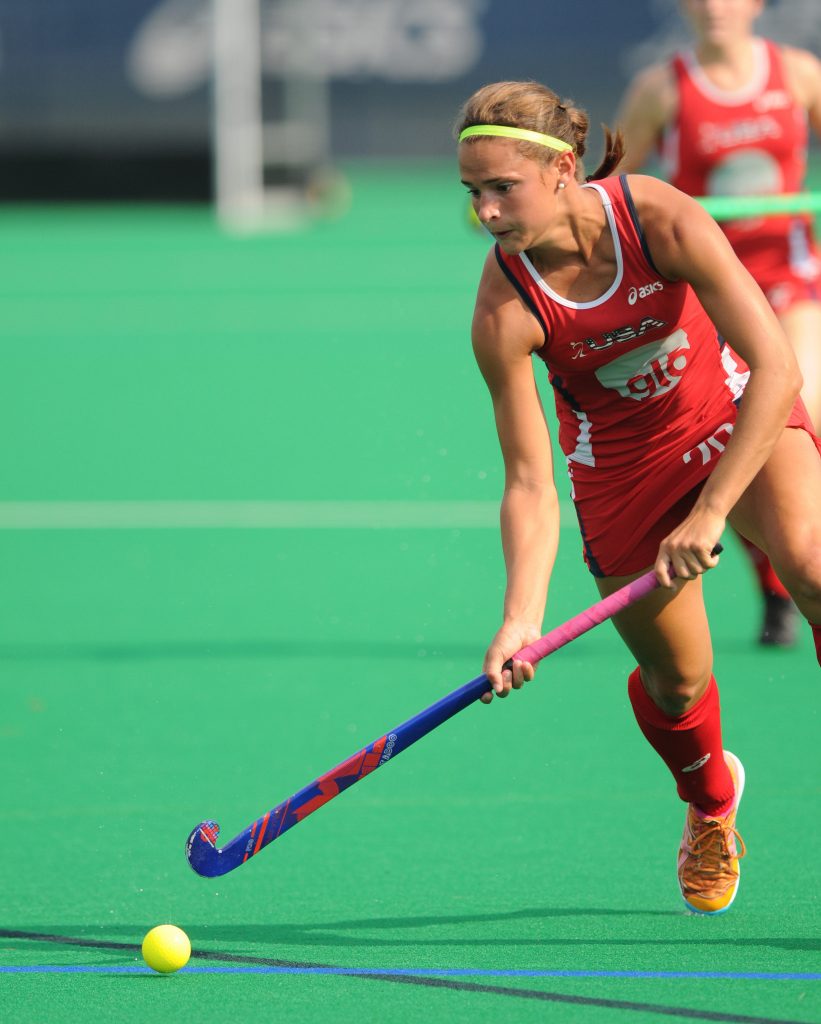 By Tom Robinson, NEPASportsNation.com
Paige Selenski represented the United States in one Olympic field hockey tournament and provided insurance for Team USA in another.
Selenski, a 2012 Olympian, fought back from a potential career-ending injury to land the only field alternate spot on the 2016 team and extend her time with the U.S. Women's National Team by almost a year.
The Dallas High School graduate from Shavertown announced her retirement in May, 2017 after playing for the United States in international competition 142 times.
Landing the role of alternate, even though she wound up not being needed in the Rio de Janeiro Games, was a source of satisfaction for Selenski.
Selenski underwent hamstring surgery late in 2015 to reattach a tendon to her pelvic bone, putting her into an accelerated rehabilitation just to get back on the field before the Olympics.
Showing she was ready just in case she was called upon in Brazil, Selenski scored the second U.S. goal in a 5-0 victory over Canada at Spooky Nook Sports in Manheim, Lancaster County in the final tune-up game prior to the 2016 Olympics.
"In my rehab process, I never thought I was going to play again," Selenski said at the time. "It was just that serious of an injury and typically athletes don't really come back.
" … In that respect, I'm very happy to be playing again and I'm very pleased to support my team any way that I can."
After a last-place finish in the 12-team field in London in 2012, Selenski helped make sure the United States got another shot, which it turned into a fifth-place finish four years later.
Playing through the pain of her hamstring injury, Selenski scored goals in three straight games when the United States earned its Olympics berth with a Pan American Games title in 2015. It was the second Pan American Games gold medal of Selenski's career.
After leading Dallas to its finest season ever, a state semifinal berth, Selenski had a standout career at the University of Virginia.
Selenski was named Atlantic Coast Conference Rookie of the Year as well as National Freshman of the Year by womensfieldhockey.com in 2008. She took a one-hiatus from Virginia to concentrate on national team training and land her spot in the London Olympics, then returned to school.
As a senior at Virginia, Selenski became the 10th player in NCAA Division I history to score 100 career goals and was named ACC Player of the Year.
Selenski, a Senior National Team member since 2009, made the team again in 2017 when it was preparing to try to qualify for the 2018 World Cup. A member of the 2014 U.S. World Cup team, Selenski wound up retiring less than four months later.