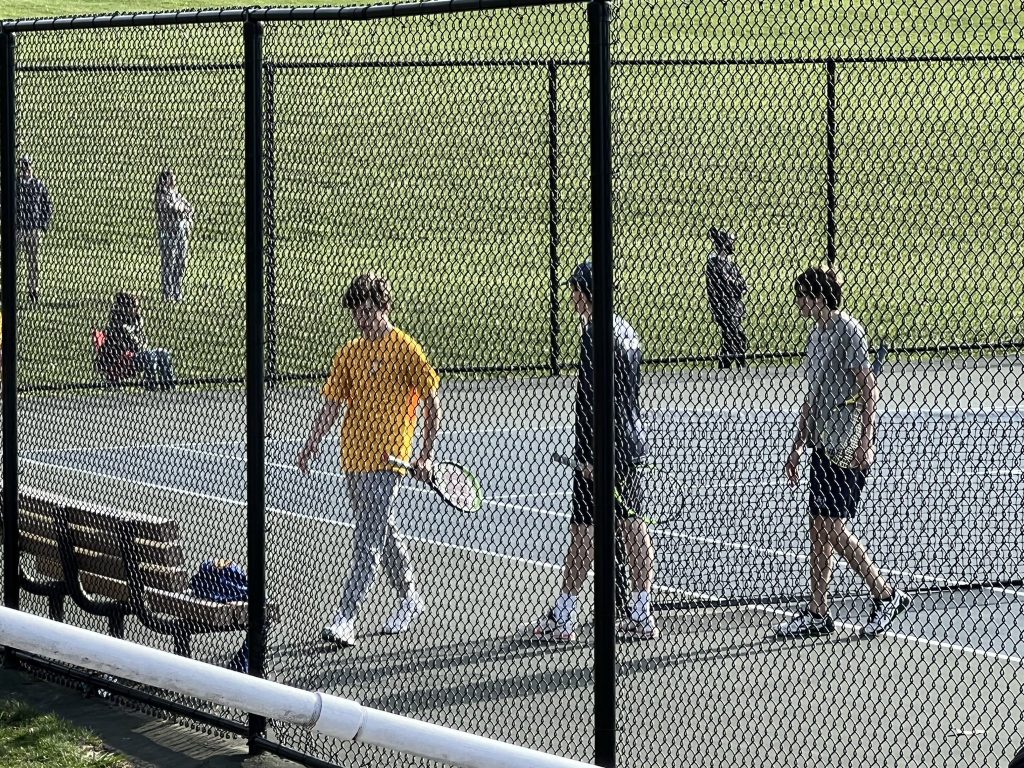 NEWTON TWP. – Abington Heights turned a battle of unbeatens for the Lackawanna League boys tennis lead – and, quite likely, championship – into yet another shutout.
The Comets swept visiting Valley View, 5-0, to take sole possession of first place with an 11-0 record.
Of the 11 Abington Heights wins, 10 have come by 5-0 scores.
The only exception was a 3-2 victory over Scranton Prep, a team Valley View also beat by the same margin, making Friday's match the one most likely to ultimately decide the league title.
Abington Heights has two matches scheduled for Monday, against Scranton and Montrose, to conclude the league season and potentially claim the title outright.
Even one win would clinch first place. The challenge in taking both is that Scranton is 9-2 and running second to defending champion Abington Heights in the race for the top seed in the District 2 Class 3A playoffs.
Scranton's losses came against Valley View, 4-1, and Scranton Prep, 3-2.
The Abington Heights number-one doubles team clinched Friday's victory after the Comets had rolled to two points at the top two singles spots.
With third singles headed to a third set and second doubles still early in a close match, Luke Morgan and Ryan Salony took control of the second-set tiebreaker, winning it 7-2 to close out a 6-4, 7-6 victory over Liam Harrison-A.J. Tomassoni for the third team point needed to assure victory.
Sam Christman had already shut out Joe Traucht, 6-0, 6-0, at second singles for the first point of the match.
Prannel Mullaiah then finished up a 6-4, 6-1 win over Luke Kotcho at first singles.
With the team outcome decided, Dom Peters completed a comeback to win at third singles, 3-6, 6-0, 6-1, over Connor Peters.
Manan Pancholy-Gavin Ross won second doubles, 7-6 (8-6), 6-2, over Sam Rosetti-Zak Sova.
"We played a great match against a good team today," Abington Heights coach Art Comstock said. "There were several close matches and I am very proud of how our guys battled – especially in the biggest moments."
Abington Heights is second in the Riverfront Sports Elite Eight Power Rankings of District 2 teams. Valley View is fourth.
EDITOR'S NOTE: This story was compiled from the reporting of Ben Magnotta, who also supplied the photos.