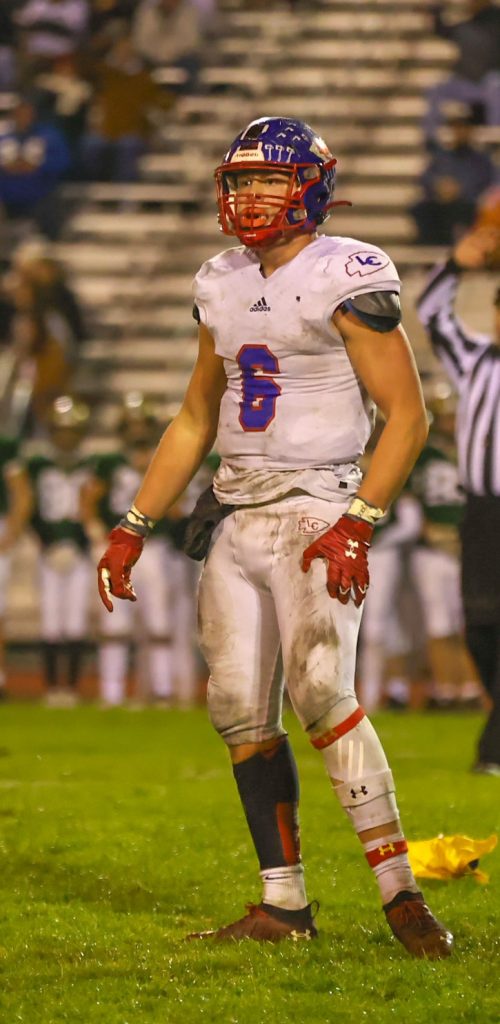 Lakeland's Lacota Dippre narrowed his list of college football options to three early Friday afternoon.
Using his Twitter account, the senior two-way end announced that he will reveal his final decision Aug. 10 by choosing between Army, Air Force and Holy Cross.
The versatile Dippre can play tight end or the similarly used H-back position on offense. He can also play at defensive end or linebacker.
Dippre, an all-stater, was NEPAFootball.com's choice for District 2 Defensive Player of the Year in 2021 after helping the Chiefs to the Lackawanna Football Conference Division 3 title.
According to the same Twitter account, Dippre had 18 National Collegiate Athletic Association Division I offers from which to consider his options.