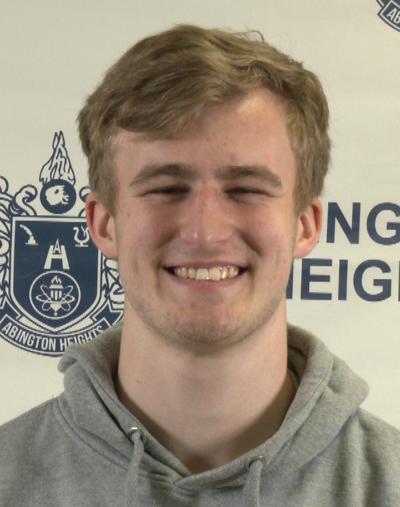 By Tom Robinson, NEPASportsNation.com
Abington Heights two-way end Nico Bossi committed last week to attend Brown University to continue his academic and athletic careers.
Bossi has been a three-way player and three-sport athlete at Abington Heights, but he projects to concentrate on defense when he gets to the Ivy League school.
"I like defensive end way better so I'm happy I'm going there for that," said Bossi, who is leaning toward a major in either software engineering or computer science when he gets to the school in Providence, R.I.
Bossi, who is also a starter on a championship volleyball team and has played basketball for the Comets, shared the 2021 Abington Heights team lead in receptions as a tight end. He was also a standout on the special teams, blocking two field goals and a punt.
Along with visiting Ivy League rivals Harvard and Yale, Bossi weighed scholarship offers from other National Collegiate Athletic Association Division I programs before selecting Brown.
"The coaches really sold me," Bossi said. "They were really nice and seemed like they were really interested in me. And, I really liked the campus."
Brown went 2-8, including 1-6 in the Ivy League in 2021.